The Trades: An Opportunity of a Lifetime
May 06, 2020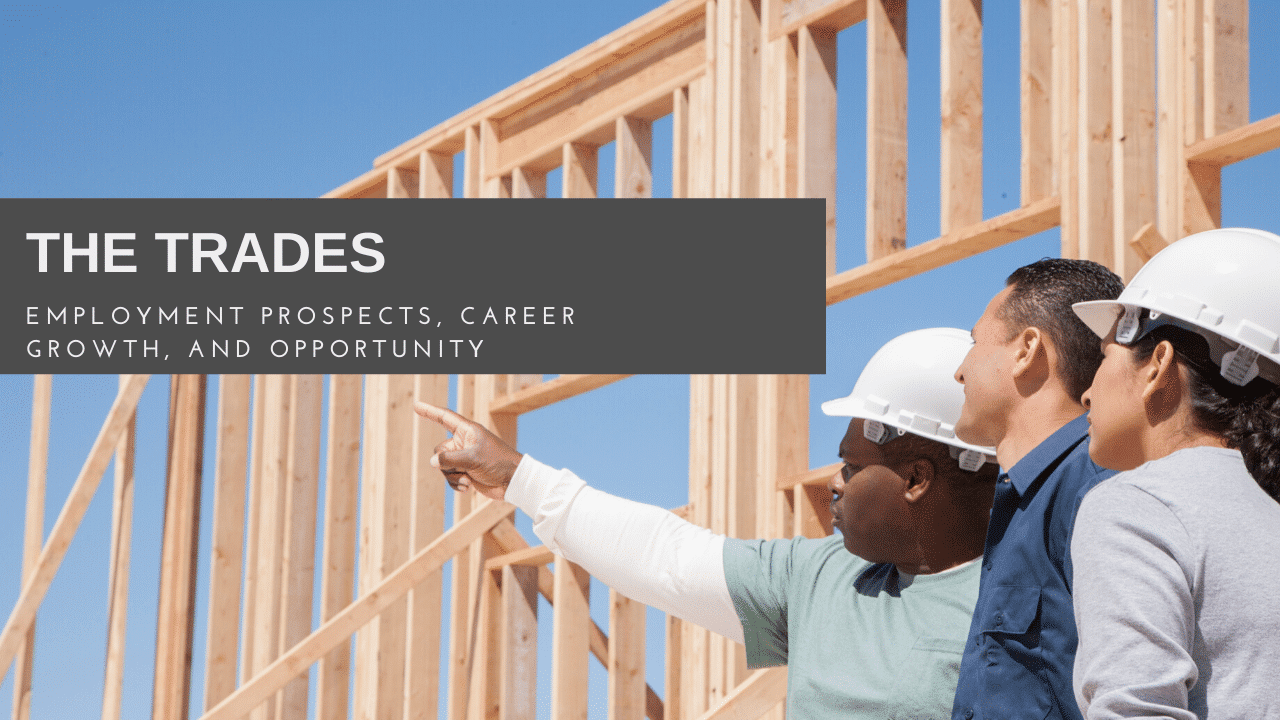 Industry Growth
Demand for trades and craftspeople has always been high. According to the US Bureau of Labor Statistics, employment of construction laborers is projected to grow 11% from 2018 to 2028, much faster than the average of all occupations (5.2%). For specialized and experienced tradespeople, demand follows a similar pattern. Job growth for electricians is 10%, for plumbers 14%, for weldsmen. Demand for these workers is driven from new construction and the maintenance of existing buildings.
Shrinking Labor Force
In contrast, the supply of talented craftspeople is getting smaller and smaller. In 2017, workers age 55 and older made up nearly a quarter of the construction and manufacturing workforce, a share that has increased by 15 percentage points in the last 25 years. As these craftspeople retire, the "grey tsunami" will exacerbate labor shortages. This "grey tsunami" is also worrisome since these experienced craftsmen have a wealth of knowledge and experience that needs to be passed down. Without enough newcomers, centuries of building craft and trade could be lost.
Opportunity
Getting people to consider a career in the trades has been challenging for the last several decades. This is due to several factors, including less funding in high schools to expose young adults to the benefits of trade, Madison Avenue's advertising bias toward white collar jobs, the belief that college is mandatory for all, and the reduction of vocational and trade education programs in higher education.
Increasing the awareness of the trades as a viable and rewarding career is key, as is improving access to a quality education. There are many myths about construction that need to be addressed.
Financial Opportunity: The trades represent an opportunity for high-paying jobs without requiring a college degree. Indeed, one of the benefits of getting into the trades is getting paid while training to learn a lifetime skill through apprenticeship and training programs. Unions and large corporations will often pay for classroom instruction, in addition to offering invaluable hands-on training. Wages and salaries in the construction trade vary by discipline and by location. On average, the annual national salary of a construction worker is $37,000 with the upper ten percentile at $68,000. An average national salary of a plumber is $55,160 with the highest decile earning more than $96,160. Similarly, the average salary of an electrician is $56,180 with the upper ten percent earning more $96,580.
Career Opportunity: Many worry that a long-term career in the construction trades is not viable. They worry about their ability to do the work as they are older. While building does require the labor of a healthy body, it also requires the mind, experience and expertise. There are multiple paths to grow in a career in construction, from management, to starting your own business, to distinct disciplines such as marketing, sales, finance, etc. Having real-world construction experience is critical to having long-term success in this field.
Poor Perception of the Trades: In the fifties, Madison Avenue started advertising the benefits of white-collar workers at the detriment of blue collar workers. This campaign has sustained until now, if one considers most prime-time family shows. However, there are some emerging positive trends with the advent of popular home shows and Instagram showing the beauty of the trades. While we see that one's hands do get dirty building, we also don't see the creativity in developing a solution, the artistry and craftsmanship in building, and the pride and ownership in building a home for a family to enjoy many years to come. Legacy is a word that all builders are familiar with.
At MTCopeland, we hope to raise awareness of the trades, share the knowledge and expertise from master journeymen, and help expedite the success of existing tradespeople in their careers as master craftspeople and entrepreneurs.
Let's get building.