What Is MEP Engineering?
Jul 03, 2020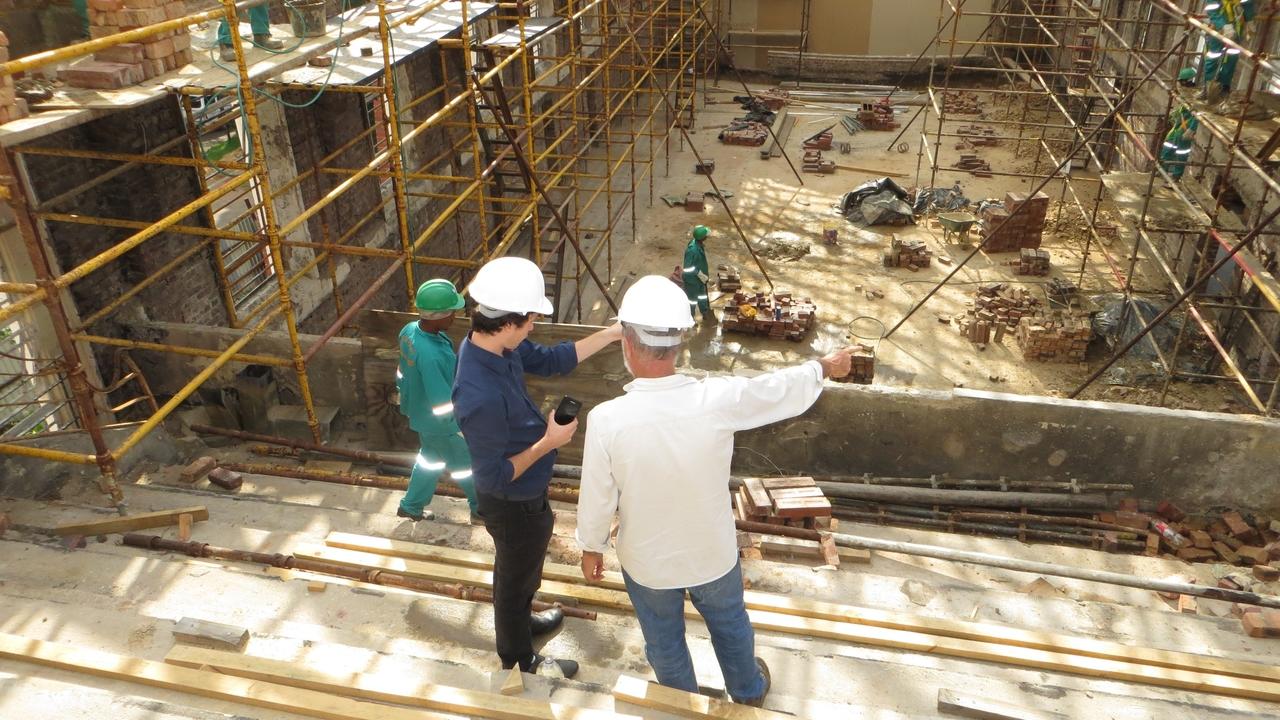 Mechanical, electrical, and plumbing engineers—known as "MEP" engineers—use scientific principles to design and build the functional and mechanical systems of a building. People in the architecture world like to think of MEP engineers as the builders and maintainers of a structure's central nervous system. Every mechanical function that occurs in a building—from ensuring air flow and quality to planning electronic and communications systems, to laying out complex piping routes—is performed by an MEP engineer.
Often, mechanical, electrical, and plumbing systems are delivered in a bundle, even though different tradespeople execute the work. An MEP engineer must understand how each of the systems cooperates with and impacts the others. They must understand mechanics, fluids, heat transfer, chemistry, and electricity. And as houses grow smarter and more efficient, MEP engineers must also be ahead of the curve, developing smart lighting systems and understanding data communications lines, among other functions.
MEP engineering teams are typically led by a principal licensed professional engineer, who heads up the project. The teams take the architect's blueprint and develop a series of plans to bring that design to fruition. Once the MEP engineers begin their plans for the construction details of the project, a mechanical engineer or a licensed electrical engineer on the team manages the project from start to finish to make sure all the elements are working together.
What do mechanical engineers do?
Mechanical engineers design the heating, ventilation, and air conditioning (or HVAC) systems of a building. Their job is to balance the consumption of water and electricity against the costs of equipment and the ease of installing them. The mechanical engineer connects the work of the electricians and plumbers on a job. Some of the mechanical systems they deal with are:
HVAC systems
Exhaust systems
Direct digital control (DDC) systems
Chilled water systems
Heating water systems
Infection control HVAC
Cooling systems
MEP engineers are only one part of a building team. Architects, builders, craftspeople, and engineering specialists all work together on construction projects. Learn more about the many people who collaborate on construction projects in MT Copeland's online classes, taught by professional builder and craftsman Jordan Smith.
What do electrical engineers do?
Electrical engineers design the electrical systems in buildings by providing the power supply for lights and appliances. Their job is to find the best routes for wiring and design systems that can be safely and continuously operated. Increasingly, electrical engineers are hired to develop smart lighting systems that save on energy costs and have a lower environmental impact. They will also ensure that the building owner can maintain and use all the equipment. Some of the functions they fulfill are:
Evaluating onsite power generation requirements and distribution
Integrating information technology (IT) and audiovisual (AV) into a building design
Designing lighting and fire protection systems
Designing standby power systems
What do plumbing designers or engineers do?
Plumbing engineers design complex piping and sewage routes for the building, and deal with heated water and rainwater collection and storage. More and more, plumbing designers are called to develop efficient systems that can help decrease a building's water consumption and reduce water bills. For instance, they plan low-flow fixtures in bathrooms, insulate piping and use alternative water sources. Their services may include working with hydroponics, irrigation, fuels, natural gas, and more. Some of the plumbing systems they plan in constructions include: