What Are Shaker Cabinets?
Nov 24, 2021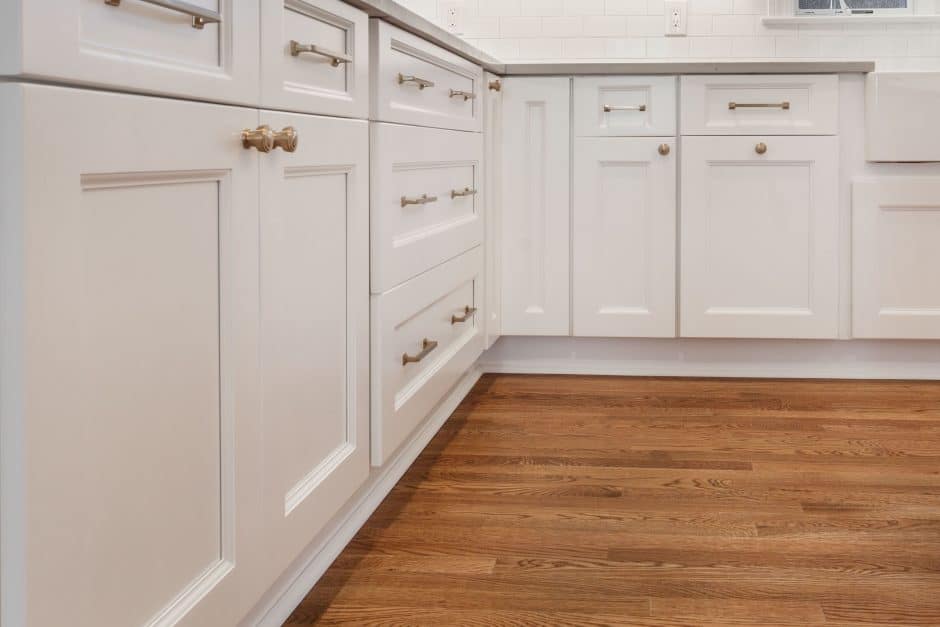 Shaker style is synonymous with clean lines and minimalist design—cornerstones born out of the late 18th century religious movement of the same name in the United States. This group, originally named "The United Society of Believers in Christ's Second Appearing," were more commonly known as "Shakers" thanks to their enthusiastic physical response during religious services: picture lots of robust body movements and dancing that was atypical of the time. The Shakers were also intrepid entrepreneurs, collecting money for their self-sufficient utopia by selling furniture and cabinetry. While there is only one remaining Shaker community in the United States, a lasting icon from the religion are Shaker cabinets.
What are Shaker-style cabinets?
A Shaker-style cabinet door is a five-piece door, made of a 4-piece frame (2 stiles and 2 rails) and 1 recessed center flat panel. Traditionally, Shaker-style cabinets were made from solid wood using species of trees native to the Americas, like pine, maple, or birch. Today, shaker cabinets are made using a range of materials, including sustainable wood choices like reclaimed wood and FSC-certified hardwoods.
What are the origins of Shaker cabinets?
To better understand this design style and origin of Shaker cabinets, one has to look at the ethos of Shakers themselves. Shakers believed in honesty, purity, and simplicity as a way of living as close to God as possible. They aimed for utilitarian perfection by applying these tenets to everything in their life—from growing food to making their own tools and furniture.
The ornate decorations popular at the time were considered sinful by the Shakers, that the decorations were hiding or concealing the true nature of what was underneath. Thus, Shaker-style furniture was simple without any decoration, thereby highlighting the beauty of the material and craftsmanship. Rather than use imported wood, which would be costly and perhaps even ostentatious, the Shakers used wood often found on their land. Pine, maple, ash, birch, and cherry were readily available in the eastern United States and allowed them to perfect the designs of their modest yet expertly crafted pieces. The beauty of the wood and the quality of craftsmanship made Shaker-style furniture highly sought-after across the United States.
Types of Shaker-style cabinets
Like all kitchen cabinet doors, Shaker-style kitchen cabinets have three structure door styles and how they relate to the cabinet frames: inset, partial overlay, and full overlay.