What Is a Soffit and Why Would You Need One?
Sep 07, 2021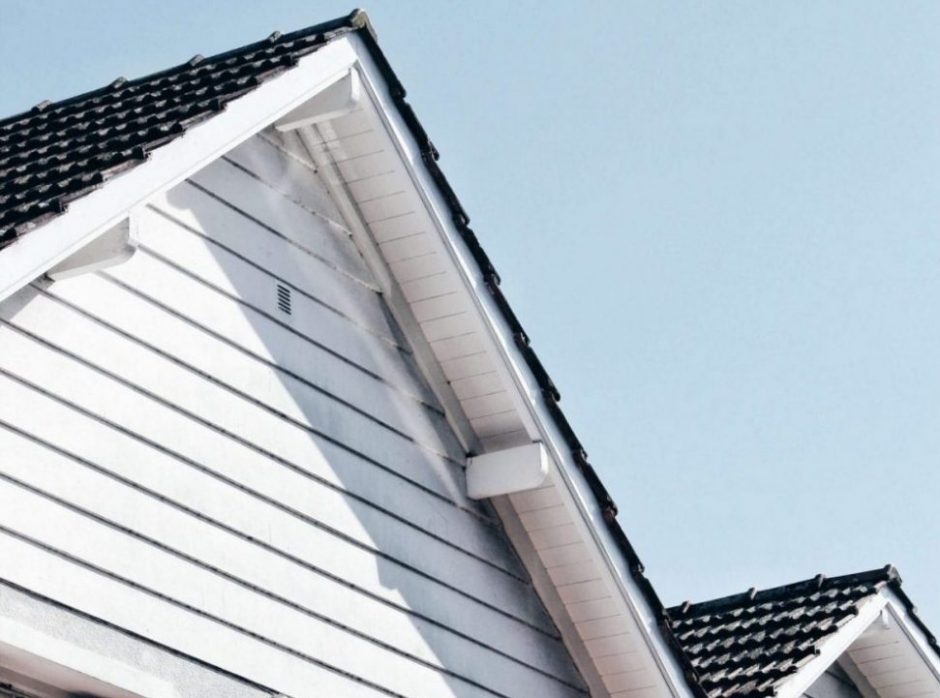 The term "soffit" most often refers to the material under your roof's overhang—though it may also be used to refer to the underside of stairs or the feature above a cabinet. Soffit works in conjunction with fascia board to enclose a home's roof overhang. 
Soffit definition
Soffit is siding or other material that runs from the edge of the exterior walls to the edge of the roof, covering the underside of the eave (overhang). Soffits are connected to the eave above by a fascia board. They conceal those raw, unfinished rafter tails from view for curb appeal. On a practical level, soffit prevents moisture from getting into the roof deck to damage the home and blocks pests like insects, birds, and squirrels from the attic.
Second-story decks can also have a soffit—in this case, the soffit would form an under-deck ceiling, which could in turn shade a ground-floor patio. The soffit also hides and protects the framing that supports the deck above.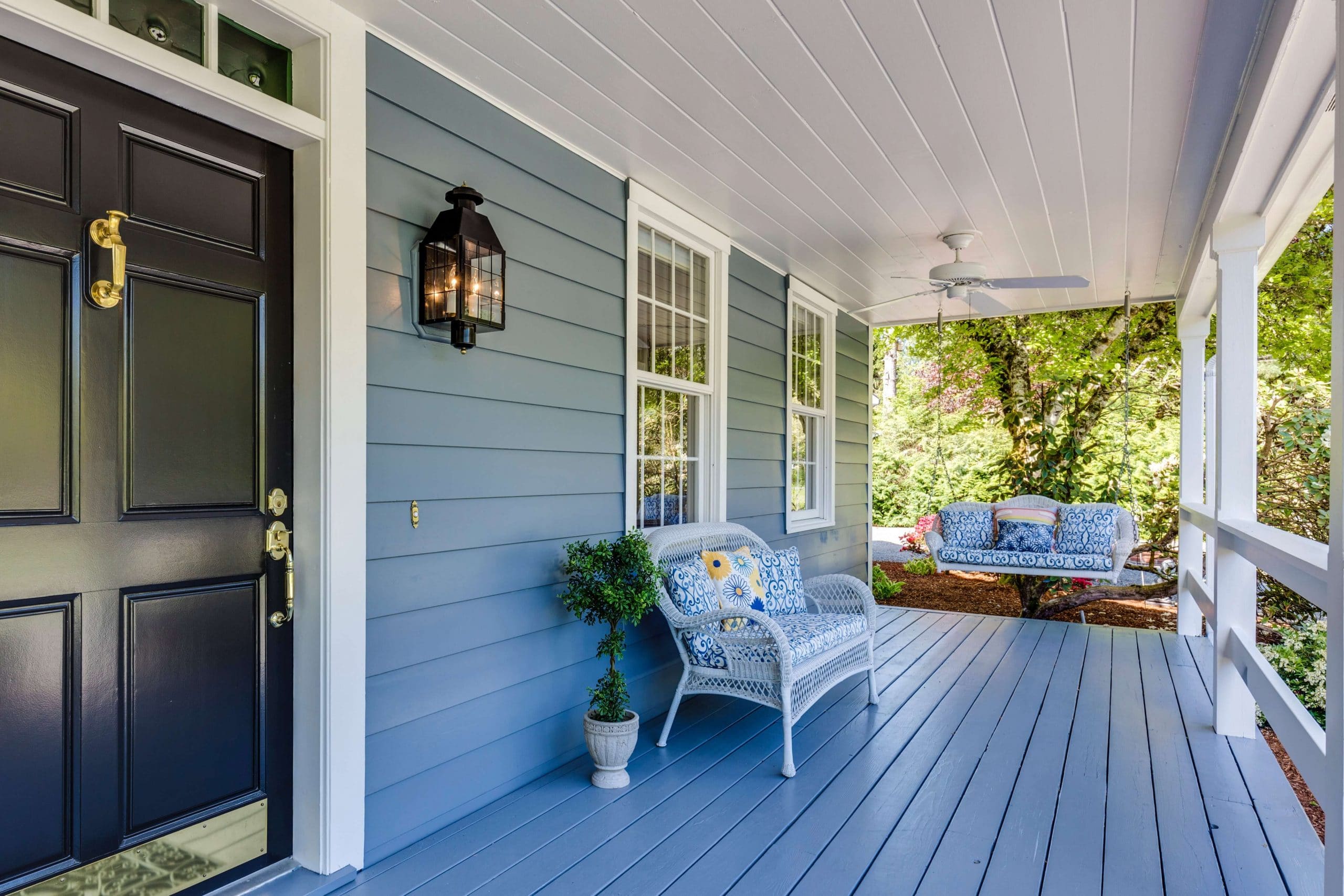 Benefits
Although a soffit is installed on the exterior of your home, it plays an important functional role in protecting the interior of your home from damage, especially in cold or damp climates. It can also add curb appeal. Here are three key functional benefits:
Ensures attic ventilation. Attics depend on air flow to regulate the temperature throughout the house, preventing overheating in the summer and dampness leading to mold in the winter.
Prevent ice dams. Ventilation helps prevent ice dams caused by warm air collecting under the roof in winter months.
Protect your home. Helps protect your roof from the elements by keeping out water. They also prevent pests from entering the attic to nest.
Because of the protective role they play, any damage to soffits should be repaired right away. In addition, overflowing water from gutters can damage soffits so it's important to keep them cleared of debris.
Non-vented vs. vented soffit: How to choose
Soffits play an important role in ventilating an attic space. Some soffit panels come with pre-cut holes for airflow. These are called "vented" soffits. Solid soffit panels also allow for ventilation, but you have to provide for this manually via spacing or metal vents.
Non-vented or solid panels are alternated with soffit vents to provide air flow through the roof. Wood soffit panels are never vented and always require installation with the addition of soffit vents. If you are restoring a traditional home, you might have to stick with wood to maintain the home's style, in which case you will also need to install vents.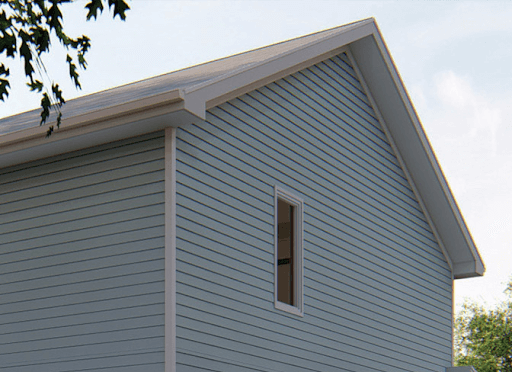 Vented soffits have vents built into the panels to provide airflow and don't require additional vents, which can make them quicker to install. They come in a variety of materials such as vinyl, aluminum, and fiber cement, but never in wood. The finishes of these materials tend to work better for homes with a more modern look.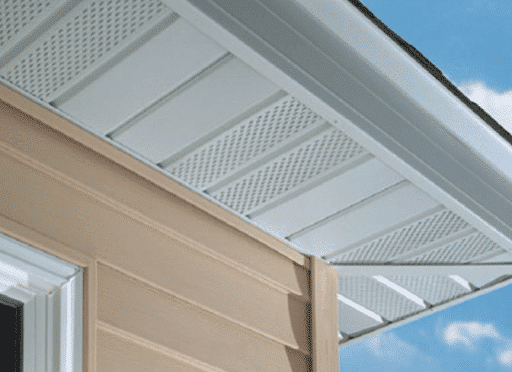 Soffit materials: How to choose
Soffits are often made of vinyl, though they can also be constructed from wood, aluminum, or fiber cement. According to the U.S. Census Bureau's Survey of Construction, houses in the Northeast and Midwest overwhelmingly use vinyl for exterior walls, and the soffits and fascia in those areas are likely to follow suit. 
The type of material used impacts the longevity of the soffit. For example, aluminum and vinyl soffits are more durable than wood. The National Association of Home Builders says fiber cement soffits and fascias should last 50 years.
Here are four common materials used for soffits, with considerations for each:
Wood: Wood is the most aesthetically pleasing—especially for homes with traditional architecture—but it requires the most maintenance. Similar to decking or siding, wood soffits need to be cleaned, scraped, and repainted every five to seven years. They are generally not vented, since moisture can damage the wood and prompt the need to repaint, which could then block the built-in vents.
Vinyl: This material helps improve insulation, which can lower utility bills. They come in a variety of styles and colors to match a home's exterior, and can mimic the look of wood grain—without the risk of rot that comes with wood.
Aluminum: Aluminum soffits are available in a variety of colors and styles, and require less upkeep than wood. They cost more than vinyl and provide less insulation, but are fireproof and well-suited to damper climates. Still, since aluminum is a soft metal, these soffits are more easily damaged than vinyl.
Fiber cement: Fiber cement is durable and fireproof, and can withstand wind or water. However, it is a heavy material and must be installed carefully.
MT Copeland offers video-based online classes that give you a foundation in construction fundamentals with real-world applications.
Classes include professionally produced videos taught by practicing craftspeople, and supplementary downloads like quizzes, blueprints, and other materials to help you master the skills.