When choosing cabinet hardware there are countless options, but once you make a few key decisions about functionality and aesthetics you'll be well on your way to completing your cabinet building project.
If your project includes a drawer system, corresponding drawer slides are an essential piece of hardware. Nearly all drawer slides are composed of two pieces: a drawer profile and a cabinet profile. The drawer profile attaches to the drawer and the cabinet profile attaches to the inside of the cabinet. Once the two pieces are attached, either a ball bearing or roller mechanism allows the slide to move.
Tip: Best practice is to build the cabinet box before building drawers. After assembling the cabinet box, choose your drawer slides, and build the drawers to the specifications of both the cabinet and the slide.
How to choose drawer slides
"In general in our shop, we typically gravitate toward hardware that is concealed. Most hardware is not very appealing to look at. So if we have the option to hide it, we're going to do so." – Ken DeCost
The three main types of slides correlate to how they are mounted—side mount, undermount, or center mount—and the decision is largely aesthetic. Beyond that, there are many different drawer slide manufacturers who offer optional features like soft close, slow motion close, locking, specialty finishes, or heavy duty weight ratings.
Learn how to select the right kind of drawer slide for any cabinet project with cabinet maker Ken DeCost in MT Copeland's Introduction to Cabinetry online course.
Mount type
Where the drawer slides are mounted determines how concealed or visible the hardware is when the drawer is open. In Ken's shop, they opt for concealed hardware whenever possible because it provides a more polished look. An added benefit is that concealed styles also tend to be higher quality—a win-win for clean aesthetics and better performance.
Side mount
Side mount drawer slides come in pairs and mount to the inside of the cabinet case and the side of the drawer. When you open the drawer, the slide is visible on the side of the drawer. They require planning for clearance between the cabinet opening and the drawer slides—typically ½ inch between the slides and the drawer front opening.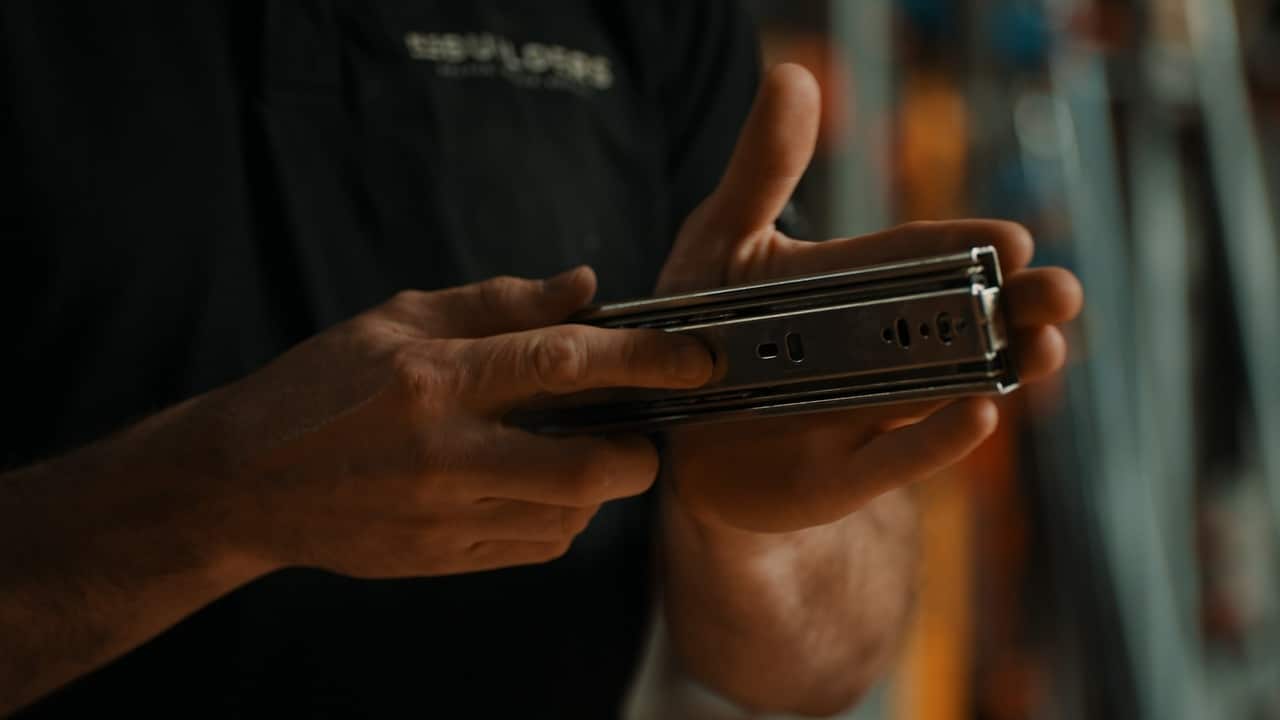 Under mount
Under mount drawer slides come in pairs and mount to the side of the cabinet case and the underside of the drawer along each side. They are not visible when the drawer is open. They require less clearance than side mount slides and are adjustable.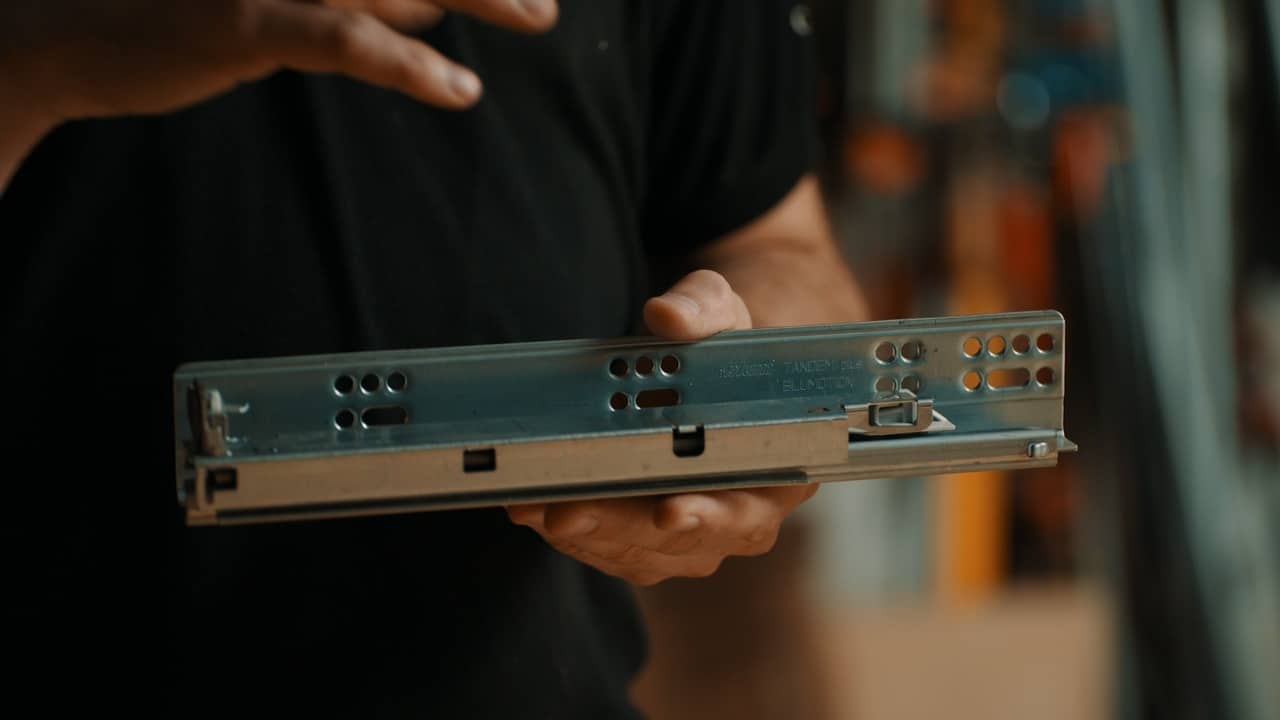 Center mount
Center mount slides come in a single piece that mounts to the center of the underside of the drawer. They are not visible when the drawer is open. Some require clearance depending on the thickness of the slide.