How To Pursue a Career in Plumbing
Jan 05, 2022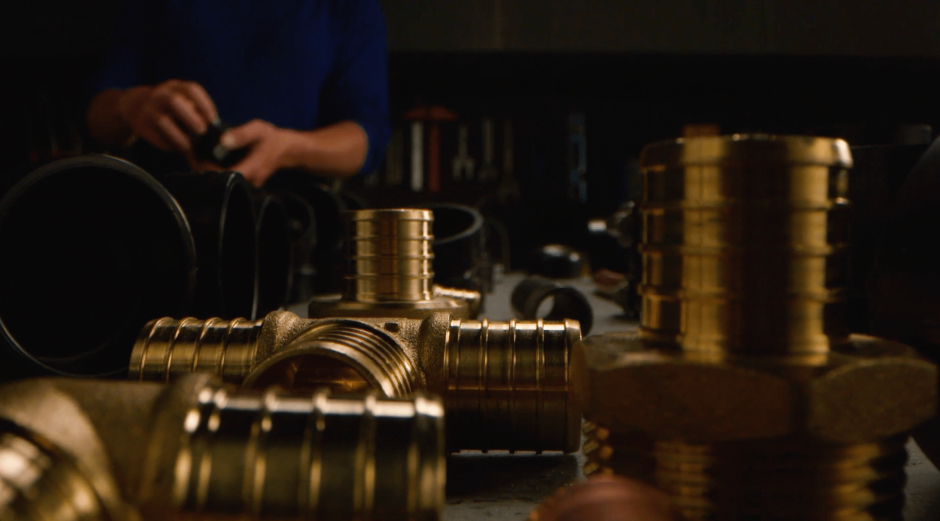 Becoming a plumber provides you with the chance to have a hands-on job with strong earning potential, not to mention some solid job security. Civilization relies on water, sewer, and gas lines to make life comfortable—so there will always be demand for plumbers. Here's everything you need to know about becoming a plumber.
What does a plumber do?
Within the plumbing trade are a variety of specialties, but at a high level you can expect to install and repair pipes in residential or commercial buildings. Plumbers typically work with water and gas lines, as well as related systems like HVACs, hot water heaters, and sewage systems. Because water damage is a serious issue in homes and places of business, plumbers must often work outside of normal business hours to address emergency situations.
As of January 2022, Jobs2Build reported the median pay for a plumber as $48,490, with expert plumbers averaging above $58k per year. Plumbers don't need a college degree. A high school diploma, community college training, apprenticeship, and work experience are enough to teach you everything you need to know to become a licensed plumber.
Types of plumbing
There are many paths you can take within a plumbing career. Here are four specialties to consider.
1. General plumbers. A general plumber installs, maintains, and repairs water, gas, and waste systems in a variety of environments. Plumbers may specialize in homes or work in commercial buildings, like office buildings or apartment complexes. In addition to working on the actual plumbing systems, they may also be called on to install related appliances, like hot water heaters or dishwashers.
2. Pipelayers. Pipelayers do the initial installation work for new or replacement plumbing systems. This includes preparing the site by digging trenches, which could involve operating heavy machinery. In addition to water pipes, pipelayers may also work with gas, oil, or sewer lines.
3. Pipefitters and steamfitters. Pipefitters and steamfitters typically require a specialized plumbing license. Both types of plumbers work with high-pressurized pipes. A pipefitter specializes in high-pressure water systems, while a steamfitter specializes in gases and other liquids. They typically work in industrial settings rather than in residential or commercial ones.
4. Sprinklerfitters. As the name implies, a sprinklerfitter is responsible for installing, repairing, and maintaining sprinkler systems. In addition to plumbing knowledge, this job also requires knowledge of building codes to ensure things like proper spacing between pipes.
All of these jobs require a plumbers license in most states and may require extra work experience or certification for the more specialized roles.
How to become a plumber
In most states, there are four steps to take in order to become a plumber.
Step 1: Get your high school diploma or GED. You'll need to finish up high school or get a GED before moving onto the other steps of becoming a plumber. This gives you a solid foundation in the math and science you'll need on the job.
Step 2: Enroll in a trade school training program. Before you start getting on-the-job experience, you should complete a trade school program in plumbing. This can be through a community college or vocational school that offers a plumbing program. Expect to spend two years completing your education, which sets you up for the next step.
Step 3: Complete an apprenticeship program. Once you finish your formal education, it's time to become a plumber's apprentice. This is where you gain hands-on experience and start to apply everything you've learned from your training program. Don't worry: It's a paying job. Each state requires a minimum number of apprenticeship hours before you can move on to become a fully licensed plumber. Expect to spend about five years working as an apprentice.
Step 4: Fulfill state licensing requirements. Once you fulfill your apprenticeship hours, it's time to complete any other state requirements for becoming a plumber. In most cases, this involves passing a license exam to become a journeyman plumber. Additional experience and examination can eventually earn you the title of master plumber.
MT Copeland offers video-based online classes that give you a foundation in construction fundamentals with real-world applications, like plumbing basics. Classes include professionally produced videos taught by practicing craftspeople, and supplementary downloads like quizzes, blueprints, and other materials to help you master the skills.