What Is Retainage in Construction?
Jan 31, 2022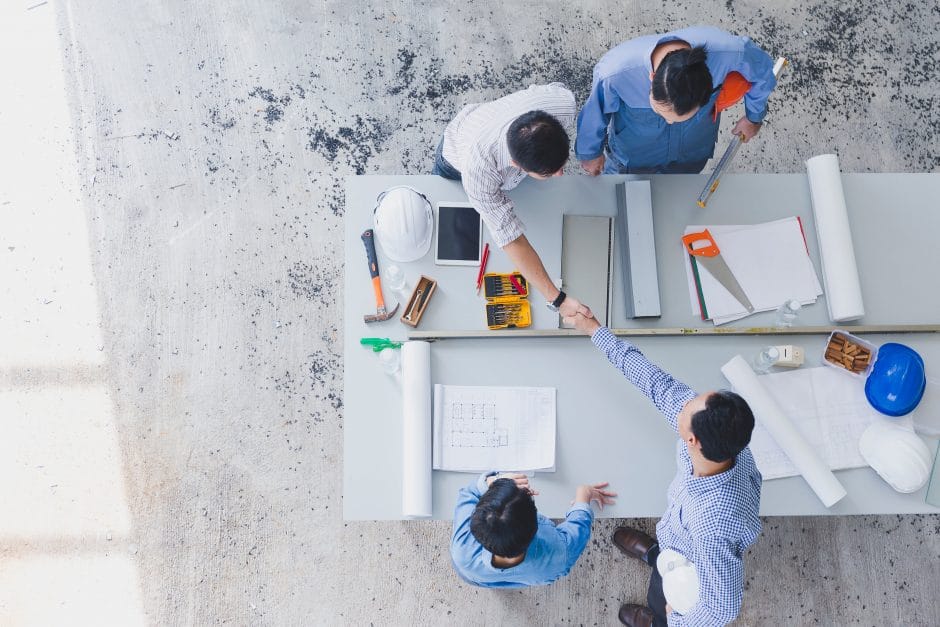 Construction is a process, start to finish. Things can go wrong, things can go right — the timeline, and whatever contingencies need to be met for completion, can shift over time. As such, a customer entering into a construction contract with a developer or contractor must retain certain assurances that work is completed satisfactorily. This is where the concept of retainage comes in.
The construction contract rules the construction project—it is a written record of all agreements between the customer, contractor, and/or subcontractor as they relate to a given project. The contract includes all material terms of those agreements: specifications on materials, the timeline for completion, and the manner and method of payment, for example.
Terms governing payment will often include a provision allowing customers to withhold a small amount of money until the work is completed. This withholding is called a "retainage."
What is retainage?
Retainages, also known as retentions, are amounts withheld from full contractor fees until a construction project is complete, or a time specified in the contract.
The purpose of retainage is to ensure that a contractor or subcontractor completes their contractually stipulated work, and in a way that satisfies the contract. Without retainage, a customer might pay a nefarious contractor their full fee upfront, at which point, they might abscond with the funds and leave the project unfinished. Retainage functions as a kind of reverse security deposit to the benefit of the customer.
How does retainage work?
Retainage is generally 5 to 10% of each progress payment—though the exact retainage percentage will be agreed upon by the parties ahead of time, and stipulated in the contract. Progress payments are fractions of the full fee paid out periodically while the construction project is ongoing.
For example, if you are working to complete a project with a contract price of $500,000, with retainage of 10%, the total retainage amount would be $50,000. The customer or project owner withholds a retainage of 10% from each progress payment. If there are 5 progress payments of $100,000 stipulated in the contract, the customer will withhold $10,000 from each.

What is the limit on retainage?
State law may dictate how much retainage a customer can withhold.
5%: In places like Nevada, Minnesota, Connecticut, and Tennessee, customers may not withhold more than 5% retainage.
10%: In Illinois, Texas, and Nebraska, customers may withhold no more than 10 percent.
Reasonable amount: In Georgia, Arizona, and New York, the retainage amount must be reasonable. A construction lawyer in your state can help you figure out what a reasonable amount may be.
Anything goes: Retainages are unregulated in most states, including Pennsylvania, California, and Florida.
No retainages: Retainages are entirely outlawed only in New Mexico.
What is substantial completion?
The American Institute of Architects defines "substantial completion" as "the stage in the progress of the work when the work or designated portion is sufficiently complete in accordance with the contract documents so that the owner can occupy or use the work for its intended purposes." In other words, when the owner can move in or generally utilize the property for its intended use, substantial completion has occurred, and payment of retainage to the contractor is likely due.
Advantages and disadvantages of retainage
There are many advantages to the practice of retainage that contribute to cultivating more efficiency and transparency across the construction business, from all stakeholders. However, a number of problems that can arise when incorporating a retainage provision into your construction contract. Here are some of the advantages and disadvantages of retainage.
Advantages of retainage
Incentivization. Withholding a substantial fraction of the overall project fee until a structure is usable ensures that contractors and subcontractors will be motivated to perform their work well, on a reasonable timeline.
Financial security. Where a contractor or subcontractor fails to perform their obligations under a construction contract, money held in retainage allows the owner to keep some funds that might have otherwise been wasted on an incomplete project. And the owner can now put that money toward hiring another contractor to complete it.
Disadvantages of retainage
Final payment. Because sometimes retainage is withheld until the end of a construction project in its totality, rather than the completion of a particular contractor's work, a contractor may have to wait months or even years to collect. For example, if you are an electrician hired to wire a residential home under construction, you may not be paid until the general contractor has reached substantial completion of the overall home building process.
Financial hardship. Protracted retainage periods can cause damaging delays in cash flow to contractors and subcontractors. Subcontractors are especially sensitive to this, as owners and contractors get payment priority in retainage arrangements. For small construction firms working with hairline budgets, waiting for trickle-down retainage payment can be troublesome.
Abuse of process. Some customers will withhold unreasonably high retainages, especially in states without retention regulation on the books. Some contractors may also impose a larger retainage against subcontractors than they themselves are facing—a practice called "keeping ahead."
MT Copeland offers video-based online classes that give you a foundation in construction fundamentals with real-world applications, like an introduction to construction law. Classes include professionally produced videos taught by practicing craftspeople, and supplementary downloads like quizzes, blueprints, and other materials to help you master the skills.