What Are Lump Sum Contracts?
Jan 19, 2022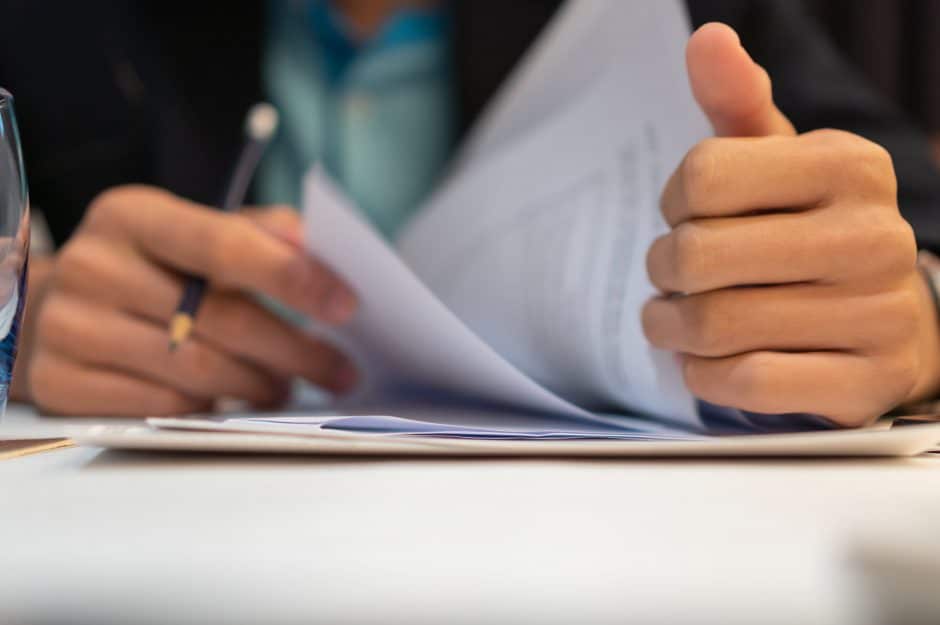 Construction projects are ultimately governed by the construction contract—agreements between property owners, contractors, and suppliers that dictate how a structure is built and the terms for compensating workers. There are a number of standard contracts that make up the majority of agreements governing transactions in the construction industry, including what is known as the "lump sum contract."
What is a lump sum contract?
A lump sum contract is a construction agreement wherein a contractor agrees to complete a project for a set price.
The lump sum is simply a single fee paid for completing the entire project as specified in the construction project. In simplest terms: John agrees to pay Mary a lump sum fee of $8,000 to build him a back deck. Mary builds the deck, and receives a lump sum payment of $8,000. The lump sum covers the cost of Mary's work, any general condition costs, and her contractor's fee.
When are lump sum contracts commonly used?
Lump sum contracts are commonly employed when the construction contract bears two, key features:
A clear scope of work, sometimes called a statement of work, which is a portion of the construction contract that defines the work to be performed by a contractor or subcontractor.
A straightforward objective. The project parameters should be simple, and not likely to change—like building a deck.
For commercial construction projects, or residential projects with a lot of moving parts, a lump sum contract may not be beneficial to the contractor. Because these projects are complex, unexpected changes and costs are almost inevitable.
Lump sum vs. guaranteed maximum price
A guaranteed maximum price contract is an agreement wherein the property owner or customer has set a limit to the amount they are willing to pay for a project to be completed. These contracts can also be negotiated with property owners so that cost savings can be shared with contractors. This incentivizes project efficiency and even early completion.
Advantages of lump sum contracts
There are a number of advantages to employing a lump sum agreement.
Simplicity. In construction, the lump sum agreement is the simplest type of contract. They are easy to draft and understand: a fee paid for a service performed. The paperwork is straightforward, with fees typically paid out on the basis of progress payments, meaning owners don't need to track material and labor costs.
Predictability. Cash flow is also easier to manage; it's simpler to budget and project incoming and outgoing cash when you can factor in a single, predictable project fee. And owners won't be hit with any unforeseen or inflated hourly or material costs.
Autonomy. General contractors like lump sum contracts because they often provide some freedom and flexibility to complete the job.
Profitability. If a contractor can keep atop their overhead costs, they can more easily identify opportunities to widen the profit margin when taking on lump-sum projects.
Attractive financing. Contracts with less steady and predictable pricing are less attractive to lenders than lump sum arrangements. This is especially the case with government construction contracts.
Disadvantages of lump sum contracts
There are some disadvantages to working via lump sum contract as well. Lump sum contract documents can still be the source of significant disputes and disconnects. A few drawbacks include:
The contractor bears the risk. Contractors bear most of the risk with lump sum contracts. If something unexpected occurs that drives the cost of the project over the lump-sum fee, the contractor will bear responsibility for the excess.
Cost. Because contractors assume so much risk in lump sum contracts, they often pad the cost. This makes lump sum contracts a bit more expensive than other forms of contract.
Lack of transparency. Because contractors do enjoy some of the project autonomy, there is less transparency for the project owner regarding how the money is spent. Where a contractor saves on materials or labor, those extra profits stay in their pocket, and the owner is none the wiser.
Final thoughts
A well-done lump sum contract requires a clear objective and scope of work. Next, count up your variables—what could possibly change before completion to impose unexpected, additional costs. If your variables are simple, few and far between, a lump sum contract may be for you. However, if you're staring down the barrel of an unclear scope of work and a range of variables that may disrupt timelines, call for unforeseen purchases, or otherwise drive up construction costs, the simplicity of a lump sum contract could become a real headache. Consult a construction attorney before deciding what arrangement best suits your needs.
MT Copeland offers video-based online classes that give you a foundation in construction fundamentals with real-world applications, like how to read construction contracts. Classes include professionally produced videos taught by practicing craftspeople, and supplementary downloads like quizzes, blueprints, and other materials to help you master the skills.