5 Common Types of Construction Insurance
Jan 31, 2022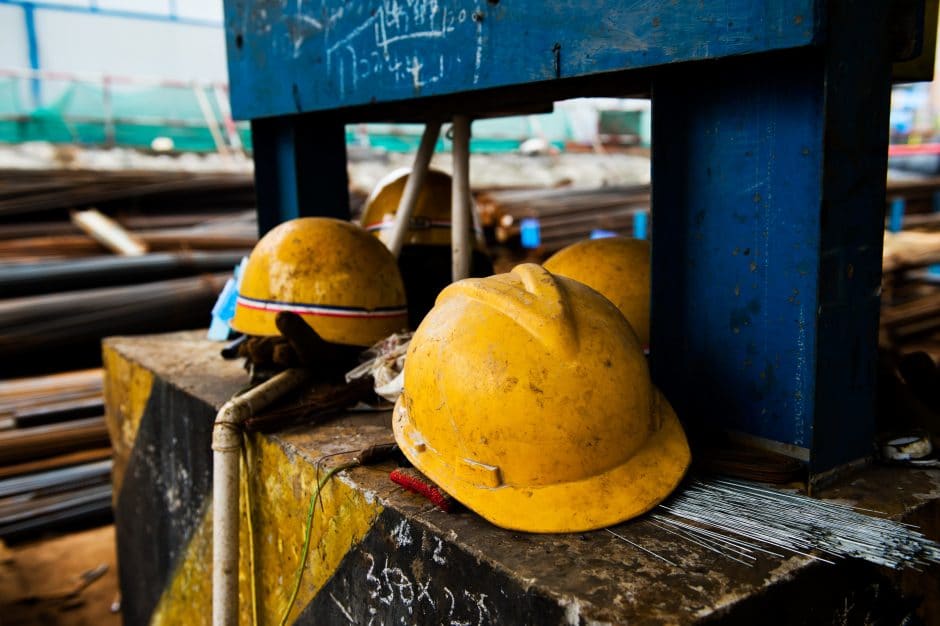 Putting together a construction project requires that you, the leader of a construction business or contracting firm, assemble a number of essentials. In addition to agreeing on a contract of services with your customer, ironing out delivery methods, etc., you'll need to ensure that you are adequately insured against any risks that may impact construction, and perhaps even put project completion in peril.
What is construction insurance?
There are numerous risks inherent to the construction trade. Job sites can be dangerous places, rife with potential for injuries to workers and damage to equipment.
Construction insurance offers substantial protection against these risks, such as instances of workplace injury, equipment and property damage, or damage to the very structures you're tasked with building. As such, most states require that you purchase insurance, both for the health of your business and the wellbeing of your workers, customers, and the public.
5 Types of construction insurance
The range of construction insurance available for purchase is wide. Some jurisdictions will require you to purchase more than one kind. Some will apply to your overall business, others will apply on a project-by-project basis. Here are a few common types of coverage available to the construction industry:
General liability insurance. General liability insurance, also known as general contractor liability insurance, is a type of insurance coverage that protects businesses in case of harm or damage incurred in the ordinary course of business. General liability coverage usually includes damage caused by faulty workmanship, an on-the-job bodily injury, or harm to the business's goodwill (defamation). This type of coverage is usually accessible to residential general contractors, light commercial general contractors, specialty contractors (plumbers, electricians, etc.), and property developers.
Professional liability insurance. Professional liability insurance is a type of insurance insulating businesses against claims arising from mistakes in carrying out their work. An engineer might make an error when calculating load-bearing elements for a structure, which later means the owner must pay for costly repairs. If the owner sues the engineer to recover those costs, the engineer's professional liability insurance may cover the loss.
Builder's risk insurance. Builder's risk insurance consists of coverage for structures while they are in the process of being built. It generally covers building materials, foundation construction, scaffolding and other temporary building support, paving, fencing, outdoor fixtures; even lawns, trees, and other foliage planted by the builder. Builder's risk insurance will generally cover damage to the above caused by fires, weather events, and vandalism.
Inland marine insurance. Though, as the name suggests, historically speaking, this insurance covered seafaring vessels, the definition has since evolved. Inland marine coverage now applies to property on the move—whether in transit, property that is itself mobile (such as construction equipment), or property in the custody of a storage facility or repair operation. For construction businesses, the coverage generally protects tools and equipment used in the building trade—such as hammers, drills, excavators, forklifts, cranes, and even computer hardware—from theft, damage while in transit to a job site, or damage from a fire or natural disaster while deployed to a job site.
Cyber insurance. A new and fast-growing area of coverage, cyber insurance involves protecting the data of your customers and vendors. As construction firms begin to rely more heavily on software and smart technology to administer and perform jobs, it's necessary to invest in insurance that will insulate the business from liability in the event of a breach. Many construction firms operate as small businesses, and lest you believe cyber attacks only affect large corporations, note that more than 2 out of 5 instances of all cyberattacks target small business owners.
Final thoughts
With an understanding of the purpose of construction insurance, and a bird's eye view of what types of insurance coverage you may need for your construction project, you are now ready to proceed to purchase. Still, it is advisable that you consult with a reputable insurance agency—one that specializes in covering the construction industry—as a seasoned and knowledgeable agent can best direct you toward the right package of coverage options.
Consider the following when choosing between insurers and plans: