10 Great Careers to Pursue in Construction
Nov 02, 2021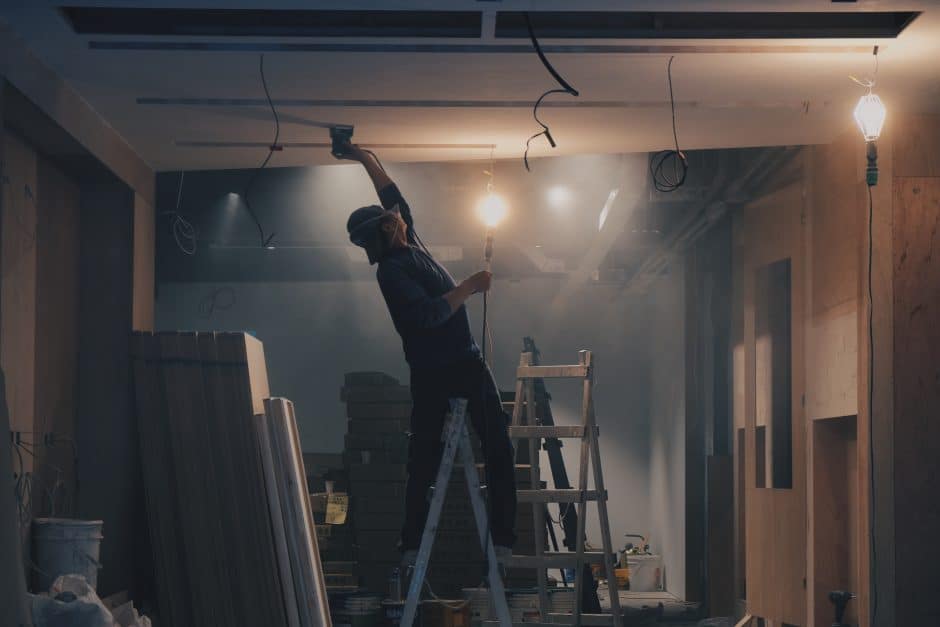 The construction industry is poised to experience 7% job growth through 2030, according to the Bureau of Labor Statistics. Plus, data show the construction industry may need to hire an additional 430,000 workers in 2021 to keep up with the surge in demand. That means that now is the time to consider pursuing careers in construction, particularly in your area of interest and expertise. Read on to learn the benefits of working in this popular field, common specializations, and what it takes to succeed.
7 benefits of construction jobs
There are a number of reasons to pursue a career in construction.
High demand. There is a major demand for tradespeople today, especially for residential home projects, thanks to limited real estate inventory.
Active lifestyle. Not everyone thrives behind a desk all day. If you'd rather be outside than in front of a computer, construction work could be for you.
Accessible job training. Most construction companies offer job training and apprenticeship programs to help you gain experience.
Tangible results. Whether you're building homes or repairing roads, construction work gives you the satisfaction of seeing the fruits of your labor.
Room to grow. As you gain experience, you could grow into a leadership position, such as a construction manager, or open your own business.
Collaborative work environment. Construction is a team effort. If you enjoy working with others to complete a goal, then you'll enjoy this type of work environment.
Job availability nationwide. Cities and towns across the nation are building homes, commercial buildings, and infrastructure projects. You'll likely find opportunities in construction no matter where you live.
Top 10 careers in construction
There are a wide range of specializations you can focus on in your construction career path. Here are 10 common (and growing) options to consider.
1. Electrician
Electricians work on electrical systems, communications, controls and lighting. They install, maintain and repair in residential and commercial settings.
Duties may include:
Installing electrical systems and wiring
Identifying and fixing issues within broken systems
This career is expected to grow 9% by 2030, according to the BLS. Many prospective electricians start their career by going to a trade school, followed by a four- or five-year paid apprenticeship program. In most states, you'll also be required to pass a licensing exam.
2. Carpenter
There are many specializations within the carpentry field, from residential projects like building kitchen cabinets to infrastructure projects like building bridges. There are also specializations within carpentry, such as finish carpentry.
Duties may include building:
Door frames
Cabinets
Windows and molding
Walls and floors
The job growth for carpenters is expected to remain slow at 2% through 2030. However, the BLS estimates there will be close to 90,000 job openings a year in this field. Experience is typically gained through on-the-job training.
3. Plumber
Plumbers work on pipes and related fixtures in homes and commercial buildings, such as apartment buildings and factories.
Duties may include inspecting and repairing:
Pipes
Sinks and showers
Toilets and sewage lines
Garbage disposals
Job growth projection is below average through 2030, at just 5%. It's common to enroll in an apprenticeship program, and state licensing is usually required.
4. Elevator installer
Elevator and escalator installers place systems and repair existing equipment. Some have to work in small machine rooms and elevator shafts.
Duties may include:
Reading blueprints for installation
Building elevator cars
Connecting electrical wiring
Troubleshooting mechanical issues
Performing routine maintenance
The BLS estimates 6% job growth in this field. To get started, you'll need to complete a four-year apprenticeship program. Most states require a license.
5. Construction worker
Becoming a construction worker is physically demanding, but as you gain experience on job sites, there's the potential to become a construction manager or assume other leadership roles.
Duties may include:
Preparing construction project sites
Transporting materials
Operating heavy machinery
Building and digging
The job outlook for 2030 has a 7% growth rate. On-the-job training with a construction company is typically enough to gain experience. State licensing is not required.