5 Common Types of Adhesives For Every Building Project
Dec 26, 2020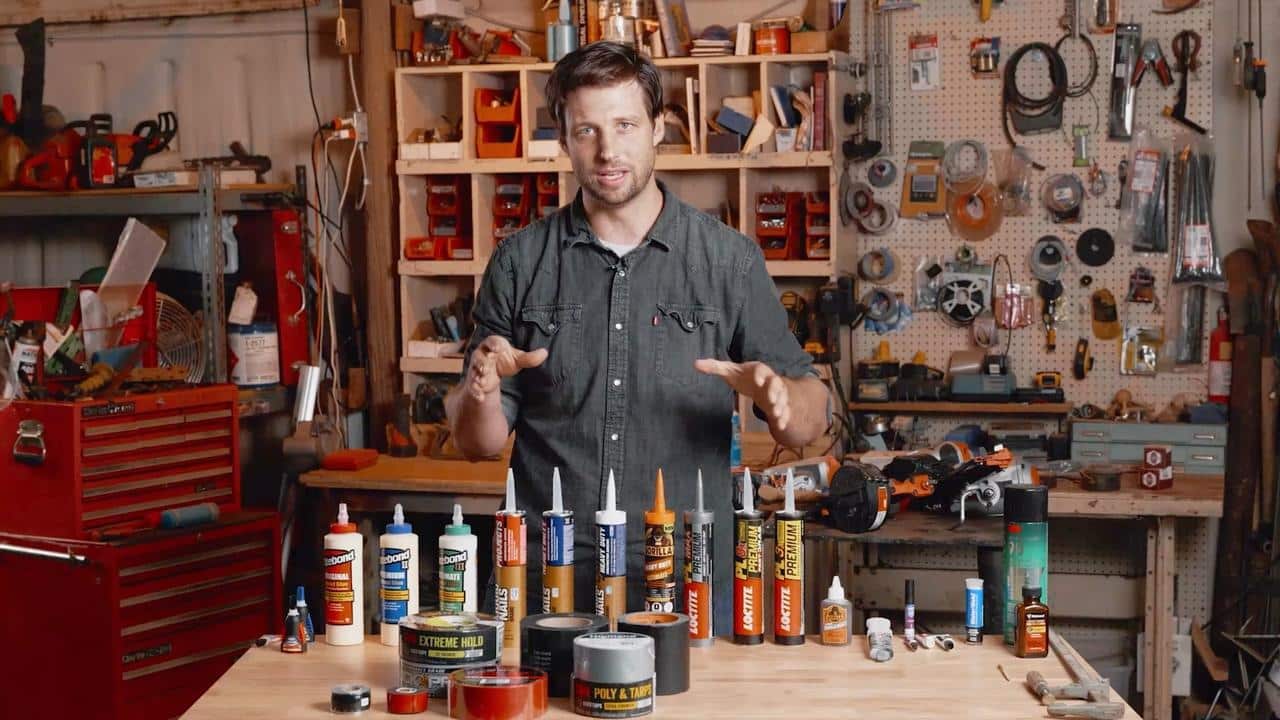 The first adhesives were made by boiling animal hides, hooves, and horns to extract collagen, which was the basis of hide glue. The sticky substance was used in furniture making, book binding, and repairs to pottery and other objects.
Today, most glues are made from polymers, a group of chemical compounds that consist of large molecules with repeating subunits. The molecular structure of polymers give them their toughness and elasticity, making polymers (both natural and manmade ones) ubiquitous in daily life. Wool, rubber, Styrofoam, and epoxy are just a few of the polymers that you likely already know.
Read on to learn about four common types of polymer-based glue.
1. Cyanoacrylate, AKA superglue
Cyanoacrylate is a group of adhesives that form long and strong polymeric chains in the presence of water. If that term isn't familiar, you may recognize the brand names of the most popular types of cyanoacrylate adhesives—Super Glue and Krazy Glue.
This type of glue is, in fact, super, crazy strong, with tensile strengths reaching up to 4,000 psi (depending on the material it is bonding) and without any of the mess of a two-part epoxy system.
Given its strength and the relative ease of use, you might wonder why its use is limited to small repairs. Cyanoacrylate has proven revolutionary in the areas of industrial, medical, and technological production and yet it doesn't play a large part in erecting buildings, because it's not a great structural adhesive.
How does cyanoacrylate work?
Cyanoacrylate's acryl groups form polymers in the presence of moisture. "Because moisture is so abundant in our atmosphere," Jordan explains, "when you open Super Glue, it doesn't take long for moisture to get in there and cure the whole tube." In other cases, however, you may need to add some moisture. When using cyanoacrylate to join non-porous materials like glass or steel, you may want to lightly mist them before applying the glue.
When to use cyanoacrylate
The main factor in favor of cyanoacrylate is its ease of use compared to some other adhesive options. Super glues are also compatible with most materials, both porous and non-porous. However, there are several downsides to consider: a fast set time, which leaves you with little to no time to position and clamp work; and low ductility—brittle bonds that poorly resist impact loading.
When you need something easy to use. Unlike two-part epoxies, there is no complicated mixing required. Just squirt a small amount of the glue onto the surface you want to bond with another.
Projects that call for strong bonds. Its tensile strength is comparable to that of epoxies and polyurethane products.
When you're working quickly. In general, no clamping is required with Super Glue. Just hold the two objects you are joining in place for a few minutes and they will be set (though it is best to leave them for 24 hours to cure fully).
Small projects. Cyanoacrylate is substantially more expensive compared to other glues, so use it for small repairs rather than big projects.
2. PVA (Polyvinyl acetate), AKA white glue or wood glue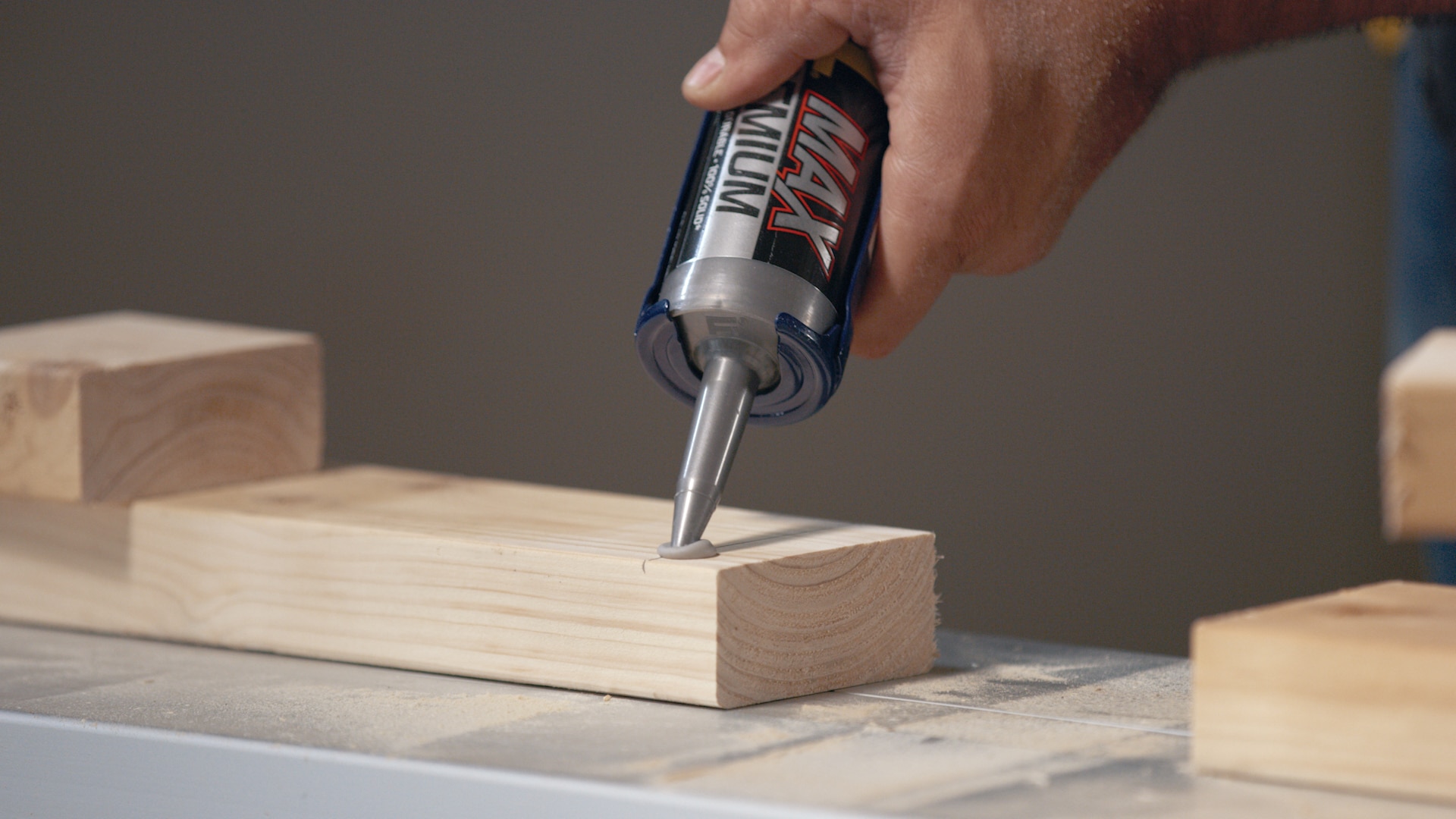 It's likely that the first glue you ever used was a PVA: Elmer's Glue. Wood glues are a particularly strong PVA.
The ingredient that makes PVAs effective as adhesives is polyvinyl acetate, a rubbery polymer that forms a hard bond as it dries. Among its strengths when it comes to wood (and some other porous materials) is that the glue seeps into the fibers, creating a stronger bond as it hardens.
Whereas cyanoacrylate uses moisture from the atmosphere to cure, PVAs expel moisture to cure. PVAs are a more flexible type of adhesive—meaning they're less brittle than cyanoacrylate—and they have a longer curing time. The longer curing time gives you more time to work, but it also means that you must be careful not to disturb it while it cures, or the bonds will break.
Available in different colors and varieties (carpenter's glue is the common name for one with a yellowish hue, and some are designed for outdoor use), there's a type of wood glue for almost every carpentry project, including indoor and outdoor applications.
You will typically want to clamp a PVA bond for the first 30 minutes to one hour while it sets as the glue dries. It takes 18 to 24 hours to cure completely.
Why don't structures fall down or come apart? Learn all about the stuff that holds building materials together in the MT Copeland online Fasteners and Adhesives course. Taught by professional builder Jordan Smith, the course covers topics ranging from nails and screws to glues and epoxies.
How strong is wood glue?
Wood glue strength ranges from roughly 3,600 to 4,000 psi—that is they can withstand pressures of between 3,600 and 4,000 pounds per square inch.
The adhesive bonds of wood glues—as well as epoxies and polyurethane adhesives, both of which can also be used to join wood—are stronger than most woods. That means the wood will most likely fail before the bond does.