How Construction Technology Is Transforming the Industry
Nov 02, 2021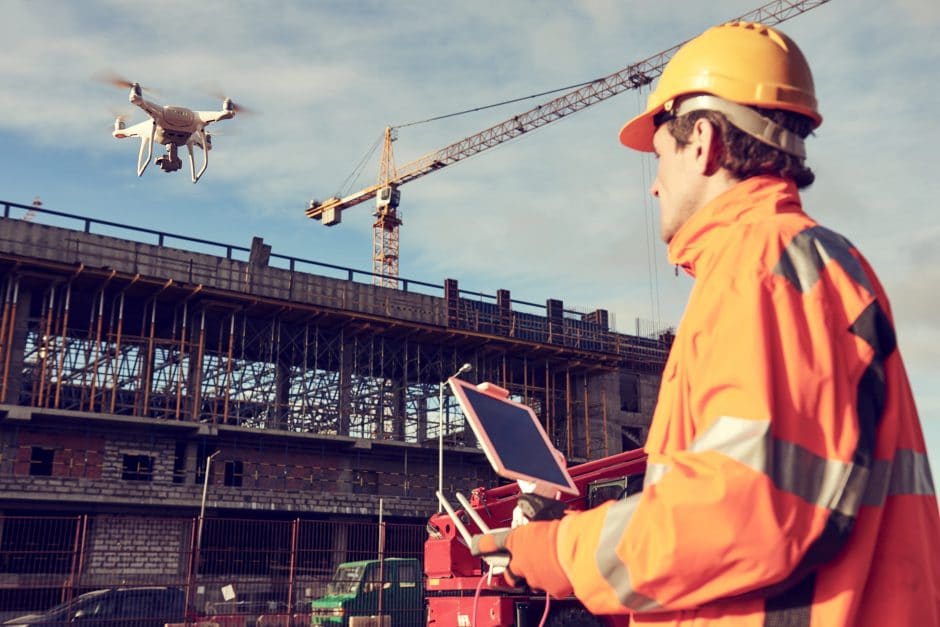 Critics of the construction industry have long touted its inability and unwillingness to adapt to new technologies. Why? Because change is hard—especially at the construction industry's scale—and expensive. In a 2016 survey, consulting firm KPMG discovered that "most construction firms are waiting for competitors to take the first step toward the adoption of technologies to streamline their workflows and improve their data collection."
But the reality is that the industry has been adopting construction technology for millennia. In fact, there was a time when hammers, chisels, and 2D hand drawn blueprints were each new technology. Today, we have hammers and chisels made from high-tech steel and power saws with onboard computers and interactive software that models buildings in 3D. Clearly, the industry is not so opposed to new tech, and there are many, many more forms of construction technology changing the way it operates.
Types of construction technology
"Construction technology" is an all-encompassing term that describes new ways to improve the efficiency, quality, and safety of the construction process. With such a broad definition, it's easy to assume that there would be many types of construction technology. From tech used to make lifting and moving materials easier to artificial intelligence to help improve efficiency, the following are some of the most important types of construction tech.
Building Information Modeling (BIM)
BIM, or Building Information Management, is essentially software that allows the user to construct a virtual representation of a building. It's one of the most essential forms of construction technology, as it has changed almost every aspect of how a construction project comes to fruition.
Far more interactive than a set of blueprints, BIM programs enable users to see how their plans will look and feel in 3D models. Designers, owners, and contractors can see what works, what doesn't, and avoid potential changes down the road—all in digital real-time.
Some of the leaders in the BIM space include Autodesk, Infurnia Technologies, Trimble, and ArchiCAD, among many others.
Virtual reality (VR)
Along with BIM technology, virtual reality has a bright future in the construction industry. By meshing BIM software with virtual reality, builders and owners can immerse themselves in a building before it's even built. With the use of VR glasses and other software, the owner can walk through the halls of a building, open doors, move through rooms, and experience the layout as close to firsthand as possible.
Virtual reality can also play a huge part in training employees and improving safety in the industry. With virtual safety trainings, employees can brush up on their fall protection, ladder safety, confined spaces, and lockout/tagout protocols without a physical training space.
Some of the biggest players in construction virtual reality software include Pixo VR, Unreal, Unity, and Magic Leap, among others.
Augmented reality (AR)
Augmented reality allows the user to see the environment as is, but with extra information displayed over the top. Usually, augmented reality is displayed on a tablet or through a pair of AR glasses.
For example, an AR user might be able to look at the floor on a project and see the carpet or concrete, but they'll also have information displayed on their screen, such as ductwork or plumbing running below the deck's surface. They might also be able to look at a wall and see the surface, but with hidden electrical conduit or structural members displayed over the top of the wall in an augmented guide.
The leading companies in AR include Unity, Trimble, Liebherr, and Autodesk.
Drone technology
It wasn't so long ago that drones were just a novelty, with short battery lives and low-quality cameras. Today's drones are much higher quality and are making quite the splash in the construction industry. With high-resolution aerial photographs, drone pilots can inspect tall buildings and bridges without putting anyone in danger. And they can survey sites much faster, allowing for better efficiency and lower costs.
Some of the top names in the construction drone industry include DJI, Freefly, and Wingtra.
Off-site module construction
Years ago, modular construction revolutionized the way we built residential homes. Today, there is a similar technology developing known as off-site module construction. Essentially, off-site construction involves building as much of the project in a controlled space off-site as possible. This means everything in a room, right down to the finishes in some cases.