6 Best Tiles for Bathrooms
Feb 02, 2022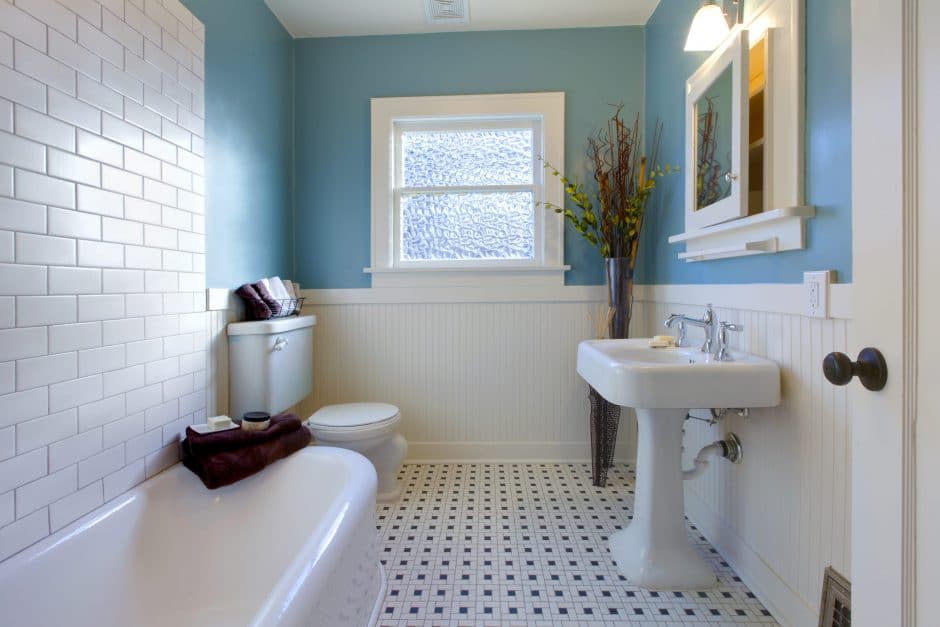 With daily use and plenty of moisture, bathrooms see lots of action, which means their tiles will need to be sturdy. Contractors need to guide clients to tiles that will last for years to come. And given the fact that the average bathroom home improvement project costs thousands of dollars, you'll want to know the best types of tile.
Why is bathroom tile important?
There are health and safety concerns to consider when choosing the best tile for a bathroom. First is water resistance, especially if there is a bathtub or shower. Non-porous or sealed tiles are a must to prevent water seepage in and under the tile, which can cause damage and mold growth. Even in powder rooms with no tub or shower, a leak or spill could cause issues.
Size and location of the tile also matter. A smaller pattern is a good choice for slip-resistant bathroom floor tiles; the extra grout lines between the tiles can reduce the chance of falls. Meanwhile, large tiles may overwhelm the appearance of a small bathroom, while too many small tiles in a large space can look busy.
Some types of tile are also easier to clean than others. Those with softer surfaces may require certain cleaning products, while others may need to be resealed. Educating the client on these details is a must to prevent moisture issues down the road.
Best tiles for bathrooms
These six types of tile are popular choices for bathrooms.
Ceramic tiles
There's no shortage of ceramic colors and patterns for bathrooms. Ceramic is more affordable than other tiling materials, like porcelain, and its hard surface is easy to clean without scratches or stains. Ceramic tiles are semi-porous, so they need to be glazed and possibly resealed. Additionally, the glaze won't go all the way through, so chips will be visible.
Pros of ceramic tile
Wide selection of colors and styles
Affordable
Easy to clean
Cons of ceramic tile
May need resealing
Visible chipping and wear
Porcelain tiles
Porcelain is a hard, extremely durable tile. It's also the same color throughout, so chips aren't as visible as they are with ceramic. One downside to porcelain tile flooring is that it's cold to the touch, prompting many to add radiant heat underneath. And since their quality beats that of other tiles like ceramic, porcelain is pricier, though it's easy to source in a range of styles.
Pros of porcelain tile
Durable
Moisture-resistant
Chips aren't visible
Cons of porcelain tile
Expensive
Cold to the touch
Glass tiles
Glass tiles are durable like porcelain or ceramic, but can easily break when installed. Glass tile also smudges or watermarks may show up in high-touch areas. On the upside, glass mosaic tiles work well for accent walls and backsplashes, and smaller tile patterns are less slippery, making them ideal for flooring. Another bonus? Glass is easy to clean.
Pros of glass tile
Looks sleek
Durable
Easy to clean
Cons of glass tile