Everything You Need to Know About Subway Tile
Feb 22, 2022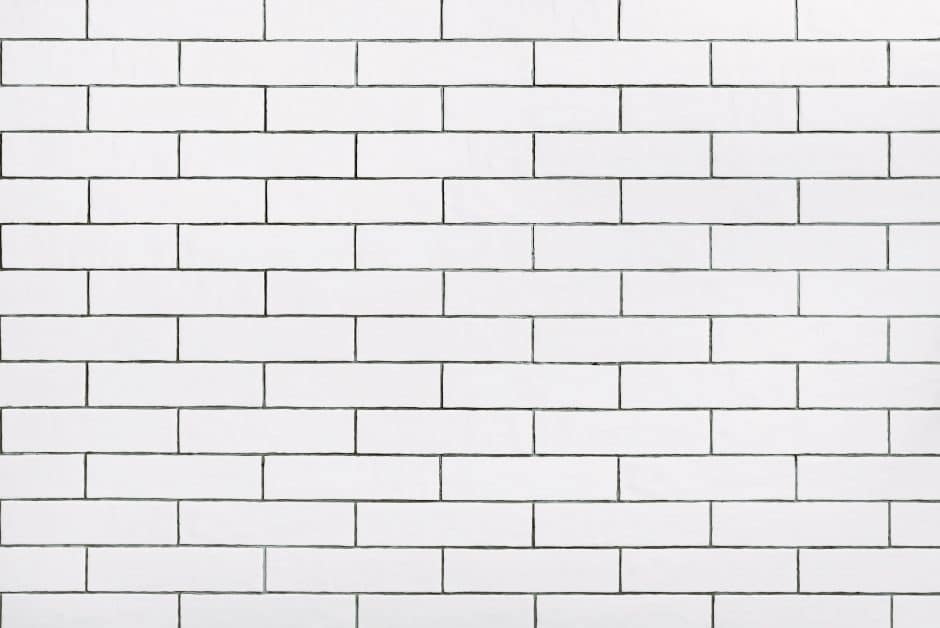 Tiles come in an array of patterns, shapes, and finishes. Some design ideas you might present to clients include simply choosing specific types of tiles, like ceramic or marble. They may want a design that involves laying the tile in a specific way, like chevron or herringbone. You could suggest playing with grout lines and spacing between tiles. Subway tile is a type of tile that is a perennially popular design choice, particularly for kitchen backsplashes or bathroom walls.
What is subway tile?
Subway tile is a white, rectangular ceramic tile with a high-gloss coating named for the New York City subway stations built in the early 1900s. It came about when the station architects needed an affordable, low-maintenance tile and designed the high-gloss subway tiles we're familiar with today. They were effective because their high-gloss, light-reflective sheen brightened up the dark subway stations and provided a clean, open feel to urban travel, which was becoming more popular—and therefore crowded—during this time. The architects wanted to create a vibrant and inviting space for travelers; what began as a practical solution for designing a public space has since evolved into a ubiquitous style that countless buildings and homes have adopted.
Today, interior designers frequently use subway tile as wall tile in spaces like kitchens, bathrooms, fireplace surrounds, and mudrooms. The high-gloss finish on subway tile makes it easy to clean and works well for shower walls, kitchen backsplashes, and any area prone to staining. That glossy glaze has a downside, however, as it is quite slippery and therefore not the best choice for tile flooring.
5 Types of subway tile
Subway tile comes in a few different materials, which differ from the traditional versions seen in New York subway stations. The variety of materials allows you to guide your customers toward a choice that will make the most sense for their space.
Ceramic
The most traditional subway tile material, ceramic is made from clay and is fired at low temperatures. Ceramic is both affordable and aesthetically versatile; it comes in an array of colors and patterns in addition to the white, rectangular, high-gloss sheen subway tile is known for. Ceramic can also be glazed or unglazed. Glazed ceramic is more stain and scratch-resistant; unglazed ceramic has a more rustic look. Ceramic can also feature textures like ripples, bumps, or raised surfaces if you wanted to add some variation to the traditional subway look.
Porcelain
Porcelain, also made from clay, looks nearly identical to ceramic. However, if you were to crack porcelain open, you'd see its texture and color were uniform throughout, whereas the surface of ceramic is often glazed and its interior is matte. This is because porcelain is fired at much higher temperatures than ceramic, and is, therefore, more durable.
Porcelain tile is smooth and nonabsorbent, which makes it ideal for bathrooms, kitchen backsplashes, and any area that is exposed to moisture. Porcelain is generally more expensive than ceramic, which is why ceramic is typically the preferred choice for subway tile. However, because porcelain is so durable, it can be used to frame fireplaces or in outdoor spaces, providing the possibility to use subway tile in many different locations.
Glass
Glass tile offers a glossier shine than ceramic and really pops as subway tile. Though glass creates a similar look to ceramic, it comes in all kinds of colors and finishes which allows you to guide clients toward a twist on the traditional subway tile design. Glass tile is fired with a translucent glaze that makes it stain-resistant and therefore great for kitchen backsplashes, countertops, and bathrooms since it's easy to clean and holds up to moisture.
Marble
Marble subway tile makes for a modern, clean yet eye-catching look that is a bit less common than ceramic or porcelain subway tile. Because it is bright and light-reflective, marble creates a similar effect to that of the traditional subway pattern, but its swirled appearance makes it particularly elegant. Marble is a more expensive tile and is often installed in shower walls and bathroom floors because it is prone to scratching and needs to be handled with care.
Natural stone
Natural stone tiles include quarry, slate, granite, travertine, limestone, and more. Their natural look makes them popular for fireplaces, wall tiles, and patios. Pairing natural stone with subway tile can create a unique variation on the classic pattern since it's most commonly associated with the traditional high-gloss, white ceramic. Natural stone provides a subtler, more earthy feel.
Because they are porous, natural stone tiles should be glazed or sealed to fortify them against water and humidity, especially in bathrooms and kitchens. Natural stone tiles can be more expensive than other types of tiles.