What Is Thinset? Advantages and Disadvantages
Apr 28, 2022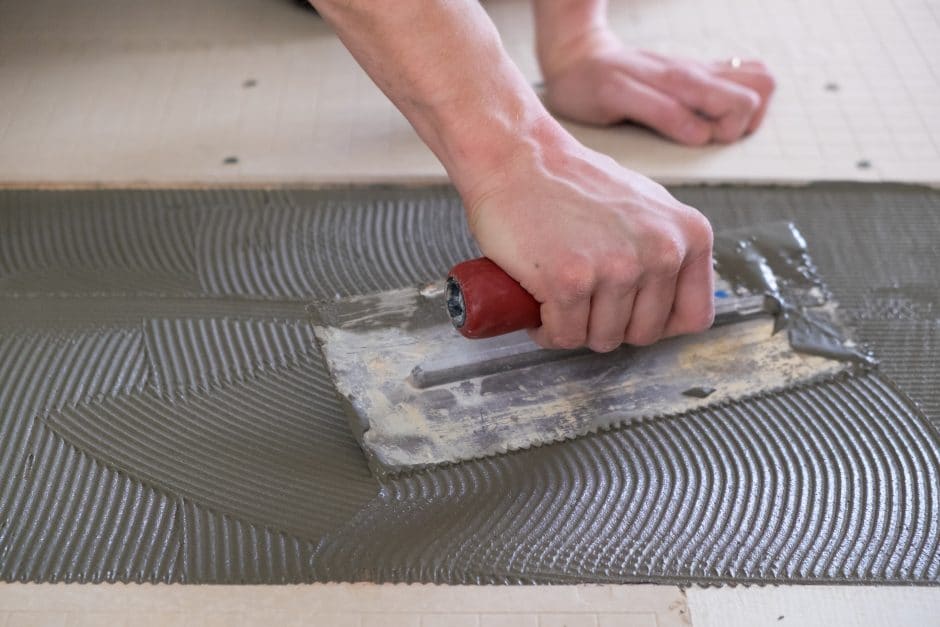 When it comes to glues, adhesives, grouts, and mortars, thinset is a misunderstood material. This adhesive's properties, abilities, and applications are often confused with those of other mix-and-spread adhesives like mortar or cement, but they're far from interchangeable.
While thinset is technically a modified mortar, it's thinner and designed specifically for tiles, unlike mortar which is thick and holds stacked bricks in place. Likewise, thinset contains cement, but its formula lacks the strength to build walls or even serve as a stand-alone flooring product. Thinset's sole purpose is to hold tiles in place on floors and walls.
What is thinset?
Traditional thinset is a type of mortar made of cement, sand, and water retention agents, and it's designed specifically for adhering tile to walls. Thinset is widely available at home improvement stores, where it either comes as a dry mix that users can add water to in order to create a spreadable slurry, or in pre-mixed buckets that users can open and spread right away.
Thinset, as the name implies, is thinner than most mortars. This makes it easier to spread across a wide surface while maintaining relative uniformity. Thicker mortars may pile up in certain areas during spreading. However, thinset isn't so thin that it oozes out through the grout lines, or the spaces between the tiles.
There are two main types of thinset: unmodified and modified. Unmodified refers to thinset in its simplest form: sand, Portland cement, and some water-retaining agents. Modified thinset has acrylic or liquid latex polymers added to the mix to create stronger bonds. In some cases, there may even be chemical-resistant agents added to the mix.
Unlike grout, which is used between tiles, or traditional mortars, which is used between blocks or bricks, thinset should never be visible at the end of the project. It's used to attach tile or stone to a cement or concrete floor or wall, and it should hide behind the tile. Depending on the size of the space between the tiles, you should use either sanded or unsanded grout.
How is thinset used?
Thinset mortar is an adhesive used for tile installation, adhering these materials to a cementitious substrate. It works on surfaces such as cement, concrete floors, a floor or wall covered in cement backer board, or a waterproof membrane over the top of these materials.
You can use a notched trowel to apply thinset to the floor or walls, or in cases of larger tiles, you should also apply the thinset to the back of the tile. The notched trowel leaves grooves or ridges in the thinset which allows air to escape while the installer lays the tile and presses it into place.