What's the Difference Between Sanded and Unsanded Grout?
Apr 26, 2022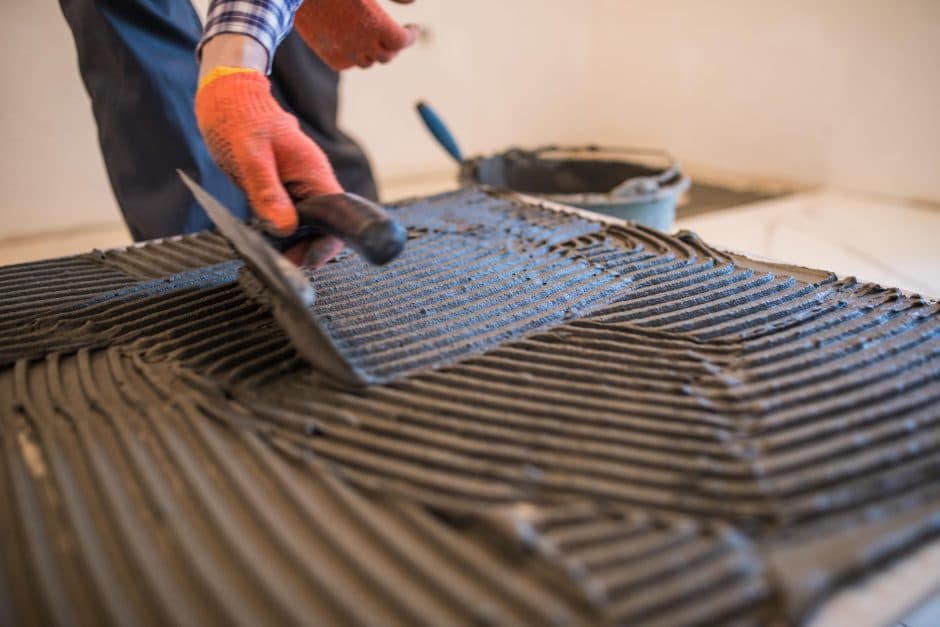 Along with the tiles themselves, choosing the right grout is critical to a successful tile project. Grout not only helps secure the tile to the floor or wall and seals off the space between tiles, it can also add a certain touch of style. Grout comes in two main forms: sanded and unsanded.
Making the choice between these two types of grout doesn't have to be so difficult. In this guide, we'll take a close look at these two grout types, including what they are, how they work, and when to choose one over the other.
What is sanded grout?
Sanded grout is a filler material that is applied to the spaces between tiles on floors, walls, and backsplashes. This building material is a mixture of several materials, including portland cement, colored powdered pigments, and basic silica sand.
The sand makes this grout extremely strong and durable. When the grout is applied and begins to cure, the sand particles become suspended in the hardened mix. This creates increased stability, a lower likelihood of cracking, and much less shrinking than grouts without sand.
Due to its composition, sanded grout is thicker than unsanded grout. This can make it more difficult to apply, and thinning the mix with water to improve spreadability can lead to tiny holes left behind after curing which weaken it. However, sanded grout's stability and durability make it most useful for floor tiles and any grout lines (the space between tiles) wider than ⅛ inches.
What is unsanded grout?
Unsanded grout is made with Portland cement and powdered pigments; it doesn't contain any sand. Like sanded grout, unsanded grout is used to fill the gaps between tiles. The user combines the grout mix with water to form a slurry that they can apply easily with a grout float.
Without the sand added to the grout mix, cured unsanded grout lacks much of the strength and durability of sanded grout. It shrinks quite a bit, it's more prone to cracking, and it won't wear as well over time. This makes unsanded grout less useful for flooring or heavy-use areas. However, despite the weaker end product, unsanded grout does have its advantages.
Unsanded grout is much thinner than sanded grout, meaning it's easier to work into tighter joints. In fact, unsanded grout is the product of choice for grout lines under ⅛ of an inch. Unsanded grout gives very smooth grout lines, creating a cleaner, sleeker look. This makes unsanded grout ideal for backsplashes, shower walls, and other vertical tile surfaces where visual aesthetics are more important.
Unsanded grout is best for certain tile types. Materials like marble, limestone, and ceramic tiles with highly polished or gloss finishes require the use of unsanded grout as it won't scratch the tile surface like sanded varieties.
When to use sanded grout vs. unsanded grout
Some tiling projects lend themselves better to sanded or unsanded grout and knowing when to use one or the other will make a big difference in the finished product. Here's what to look for when determining whether to use sanded or unsanded grout.
Grout line width
The biggest determining factor of when to use sanded grout vs unsanded grout is the width of the grout line. As mentioned, grout lines are the empty spaces between tiles, and they can range from barely noticeable to up to ½-inch in some cases.
For smaller grout lines and tile joints under ⅛-inch, unsanded grout is the way to go. This mix is thin and easier to work between the tiles with a grout float. Should the grout happen to crack, the thinner lines make the small cracks less noticeable.