6 Types of Drywall and How They're Used
Oct 15, 2021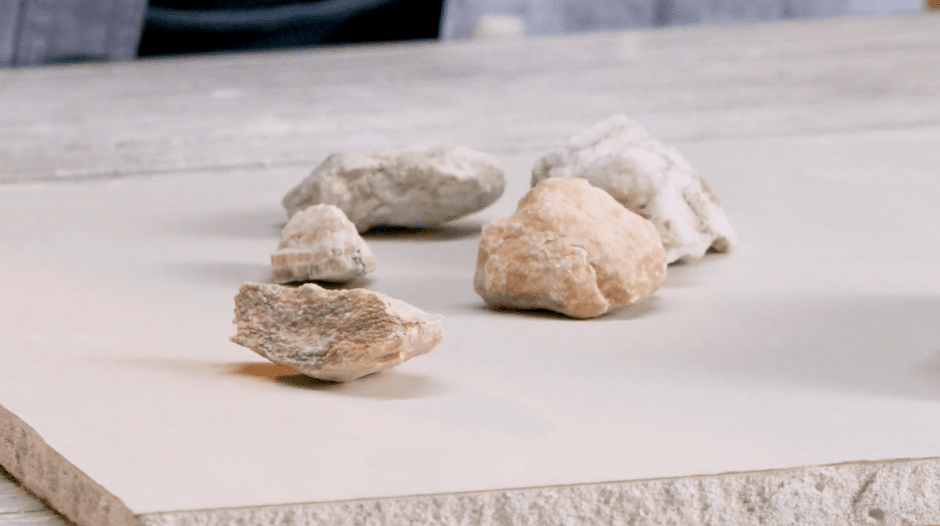 Drywall is a versatile building material used to create or cover walls and ceilings. It's available in a wide variety of constructions and types, including mold-resistant, plasterboard, and VOC-absorbing.
Prior to World War I, most homes had lath and plaster for their wall material. After the war, the housing boom created a market for a faster way to finish walls, and drywall was invented. Today it is the primary finish material for interior walls.
What is drywall?
Drywall is a building material used to cover framing on walls and ceilings. It's made from gypsum, which is a naturally occurring mineral in plentiful supply (making it an eco-friendly choice). The gypsum is mixed with added materials to create a slurry, which is sandwiched between two layers of paper and dried. The paper type and thickness, along with the chemicals in the slurry, determine the type of drywall.
Drywall can also be called gypsum board, wallboard, and sheetrock. (The latter is a brand name used by the U.S. Gypsum Corporation.)
Drywall provides fire resistance and soundproofing for walls and ceilings on the interior of residential and commercial buildings. It's screwed onto the framing structure, the joints between drywall panels are taped to hide the gap, then mud is applied to smooth the transition and patch the screw holes. Once the mud dries, it's sanded to a fine finish and the wall is textured or painted, depending on the desired finish.
Drywall thicknesses
Drywall comes in a variety of thicknesses, each used in different applications. Multiple layers of drywall can be installed to increase fire resistance or soundproofing qualities.
The thinnest wallboard is ¼ inch, which is used primarily on curved walls. Its thinness allows it to be more flexible, especially when wet. Once the drywall is dry, it's finished like regular drywall.
The most common thickness of drywall is ½ inch. This is used on the majority of walls in residential and commercial construction. It provides 30 minutes of fire protection. Multiple layers are often installed in rooms or areas that need more protection.
For more fire resistance or soundproofing, ⅝ inch drywall can be used. It provides 60 minutes of fire resistance and is often installed in layers to provide more protection.
6 Common types of drywall
There are several types of drywall, usually differentiated by the color of the paper surrounding the drywall. The variations are created by different paper types and the addition of chemicals to the slurry.
1. Regular drywall
Regular drywall, often called white board, is the most common type used in ceilings and walls in homes and commercial projects. The most common thickness for residential use is ½ inch. The most common drywall sheet size is 4' x 8', but it's also available in lengths up to 16' for high ceilings. Home improvement stores sell 2' x 2' drywall sizes for smaller repairs and to make the sheets easier to carry.
2. Mold-resistant drywall
Mold-resistant drywall, often called green board, is made with a paper backing thicker than regular drywall and coated with wax for extra moisture resistance. It also comes with a fiberglass mesh that is non-organic, removing the food necessary for mold to grow (called paperless drywall). Mold-resistant drywall is most often used in bathrooms, kitchens, laundry rooms and as a tile backer. A mold-resistant mud is also available. Note that moisture-resistant drywall is not the same as mold-resistant.
3. Plasterboard
Plasterboard, or blue board, is used as a base for plaster applications, much like the lath in lath and plaster walls. Plasterboard requires a thin coat or coats of plaster to be installed over the entire surface. The face paper is absorptive, allowing the plaster finish coat to stick to the drywall better. It's used in older homes to give the look of lath and plaster.
4. Soundproof drywall
While all drywall has some soundproofing qualities, soundproof drywall adds additional wood fiber, gypsum, and polymers to increase the sound transmission class (STC) above that of regular drywall. STC is a rating similar to the Richter scale that measures the amount of noise a material can stop. Soundproof drywall is used when additional soundproofing is required, such as between living spaces and shared walls. It is denser than regular drywall and can be more difficult to work with.
5. Fire-resistant drywall
Specialized fire-resistant drywall is used in garages and basements, around equipment that might cause a fire. It contains fiberglass, which slows the progress of fire and doesn't burn as fast as regular gypsum. There are two types of fire-resistant drywall: Type X and Type C. Type X gives up to one hour of protection from fire and is 5/8" thick. It can be used in multiple layers to provide greater protection if needed. Type C is the same as Type X, but doesn't shrink when burning. It's used primarily in ceilings to keep them from collapsing during a fire.
6. VOC-absorbing drywall
A relatively new product, VOC-absorbing drywall captures chemicals and other volatile organic compounds and traps them within the drywall, making them inert. These chemicals come from other building materials, as well as cleaning products we use every day. The drywall works even after being painted or covered with a light wallcovering for up to 75 years.

MT Copeland offers video-based online classes that give you a foundation in construction fundamentals with real-world applications, like installing drywall. Classes include professionally produced videos taught by practicing craftspeople, and supplementary downloads like quizzes, blueprints, and other materials to help you master the skills.