Plaster vs. Drywall: What's the Difference?
Oct 05, 2021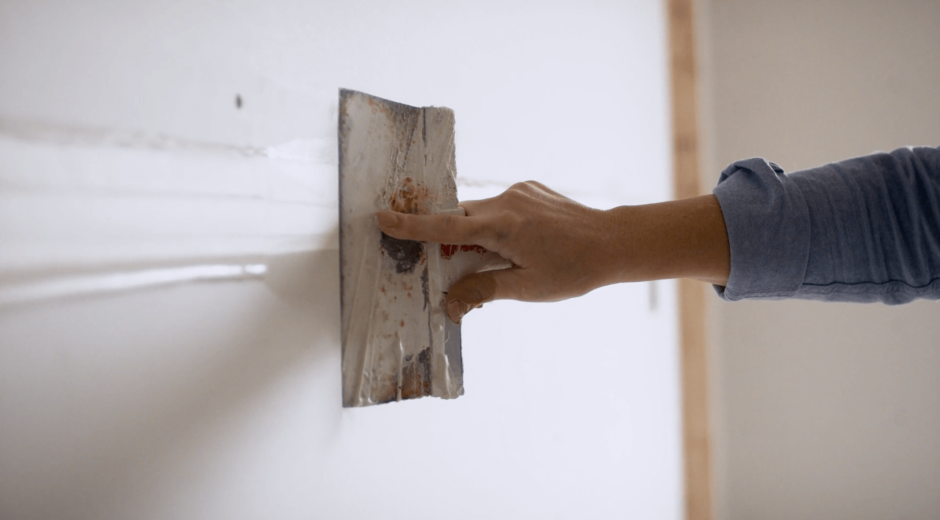 The process and materials used to construct walls and ceilings has been in a constant state of flux for as long as people have been building homes. However, there are a few materials that have stood the test of time and continue to be mainstays in wall and ceiling construction today: plaster and drywall. Though their names are sometimes used interchangeably, these are two different construction materials with their own histories, compositions, and applications. They do share a common purpose: to create sturdy, seamless interior walls and ceilings.

What is plaster?
Plaster is a mud-like composition commonly used in construction for walls and ceilings. It comes in a powder made from a mineral compound like gypsum, and can also be made with lime, clay, or cement. When mixed with water, plaster forms a thick wet paste that helps fortify and smooth a wall's surface. Plaster is also used for architectural details such as crown moulding, ceiling medallions, and quadrants, which frame features like windows and doors.
The earliest known plasterwork dates to 7,000 B.C., when ancient Egyptians used plaster to line the interiors of houses and tombs. Before World War II, most wall construction used plaster. Builders nailed lath—slim, tightly spaced boards—to wall studs, which they coated with layers of plaster to form a smooth, solid wall. But the plaster and lath method wasn't efficient, as it required a lot of lumber and time for the thick, wet plaster to dry. During World War II, lumber and labor shortages prompted builders to embrace using drywall for wall construction.
Today, drywall has surpassed plaster as the industry standard for walls and ceilings. Every year, more than 20 billion square feet of drywall is manufactured in North America, according to the Gypsum Association. Plaster is still used for finishing walls, but lath has been replaced with drywall.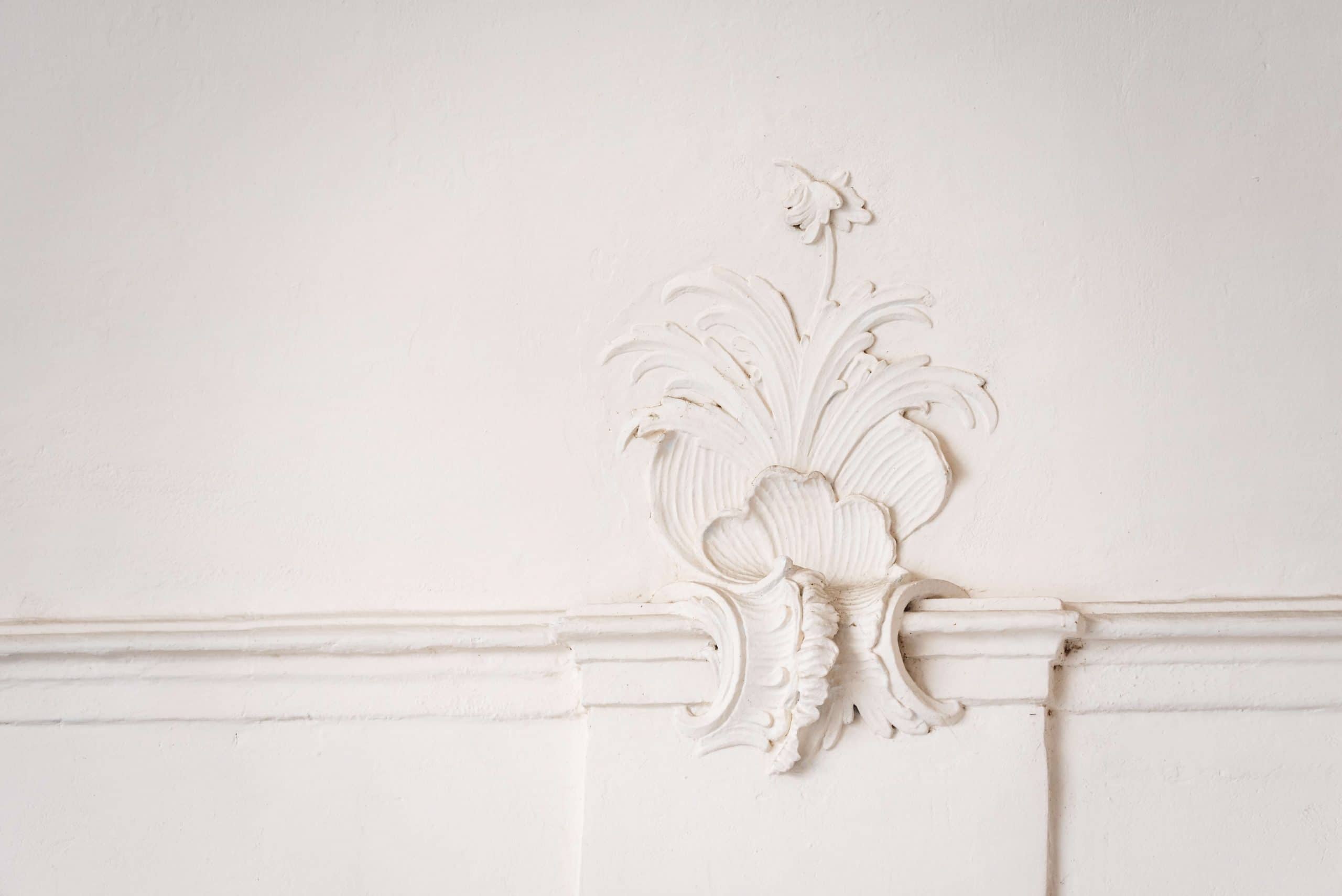 What is drywall?
Drywall—also known as Sheetrock, wallboard, plasterboard, or gypsum board—is a panel of gypsum plaster sandwiched between two sheets of paper. Its width ranges from ¼ inch to ¾ inch.
There are four main types of drywall:
Standard drywall. This affordable drywall comes in a variety of sizes and is most commonly found in residential homes.
Mold-resistant drywall. This drywall comes covered in fiberglass (not paper) to repel mold and mildew. In the US, it is most commonly used in areas with high moisture, like the West and East Coast or the South.
Moisture-resistant drywall. This type is ideal for humid areas like bathrooms and laundry rooms.
Fire-resistant drywall. Made with non-combustible fibers, fire-resistant drywall is required by some building codes, particularly in commercial buildings like hotels.
Drywall is relatively affordable and easy to install. It's also durable and can last an average of 40 years.
How to install plaster
Most home interiors today that use plaster are made with a drywall base (rather than lath), and then coated with plaster. This combines the efficiency of drywall with the artisan-style finish of plaster.
To apply a plaster finish, you'll need a great deal of time and patience. Here are the steps:
Coat the drywall. Coating the drywall with a thin layer of Polyvinyl acetate, or PVA glue, seals the drywall's pores to ensure the plaster adheres to the drywall in a smooth layer. The thin barrier helps prevent the drywall from leaching moisture from the plaster, which might lead to crumbling.
Mix the plaster. The first coat of plaster should be thick and spreadable. Using a hand tool such as a drywall knife, mix the plaster with water until smooth.
Apply a coat of plaster. When the PVA glue is tacky, apply a coat to the drywall. Similar to drywall mudding, plasterwork entails using hand tools like knives and pans (or hawks and trowels). The drywall's surface should be fully covered, without excess.
Let the plaster dry. Wait 20 to 30 minutes to apply the second coat, which should be thinner than the first—adding water thins out the mixture. Once the second layer is dry, apply a third coat if necessary. When the plaster's completely dry, use a powered sander or sandpaper to smooth the surface.
How to install drywall
Installing drywall entails fitting drywall panels to create solid walls and ceilings.
To install drywall panels:
Measure the walls and ceiling. Use a tape measure to get height and width, then multiply length by width to determine total square footage. Drywall sizes come in 4 x 8-foot, 4 x 10-foot, and 4 x 12-foot panels. To figure out how many panels you will need, divide total square footage by drywall panel square footage. For example, 4 x 8-foot panels cover 32 square feet. If your space is 800 square feet, divide that by 32 to get 25 panels.
Cut and fit the drywall panels. It's unlikely every drywall panel will fit perfectly in a room, so it's often necessary to cut and piece the panels together. Drywall is cut with a drywall saw or scoring knife. Scoring knives are best for smaller pieces; drywall saws are better for large pieces.
Hang the drywall. Once the drywall is positioned against the wood framing, tack it into place with a screwdriver. It's important to keep the screws at least ⅜ inch from the edge of the panel, so the drywall stays firmly attached.
MT Copeland offers video-based online classes that give you a foundation in construction fundamentals with real-world applications, like working with drywall. Classes include professionally produced videos taught by practicing craftspeople, and supplementary downloads like quizzes, blueprints, and other materials to help you master the skills.