When it comes to cabinets, hardware is both functional and decorative. Hinges, drawer slides, and latches fall into the functional category, although they can still add visual impact if you choose exposed versions like surface mounted hinges.
In the cabinet building industry, the hardware that attaches to the fronts of cabinets and drawers is referred to as decorative hardware. There are infinite options for handles and knobs, and the choice is largely aesthetic. The hardware should fit the personality of the home, any existing cabinet or drawer fronts, and the homeowner's preference. It's the last item to install but is an important final touch.
Knobs and handles
Knobs and handles are the two most common types of decorative hardware. You can mix and match knobs or pulls to add visual interest, or use only one type of hardware throughout all of your cabinets and drawer fronts for a consistent look.
Knobs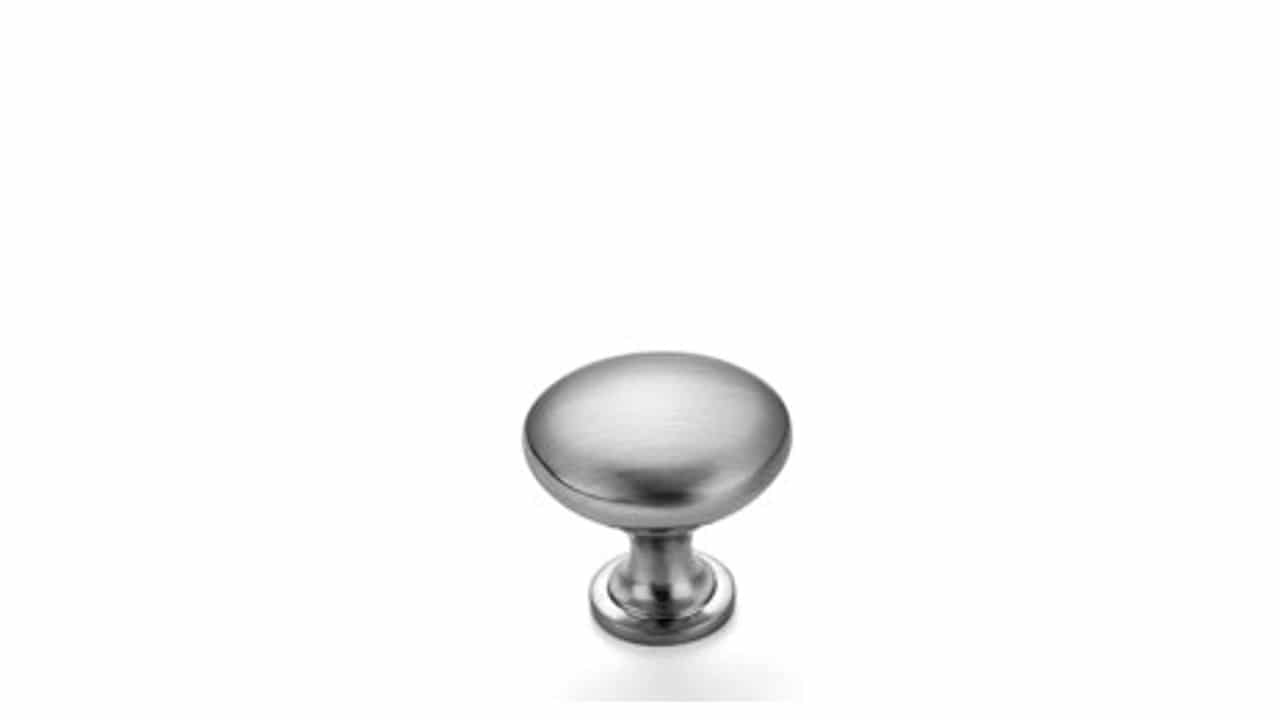 Cabinet knobs are mounted to the exterior of the cabinet door panel and are a simple, easy to install option for opening and closing your doors. They are most commonly used on cabinets fronts, but they can also work for small drawers. They only require a single screw to install and come in a wide range of sizes, styles, materials, and finishes. Knobs come in many shapes such as mushroom, plate, globe, square, plate, and novelty but all are designed to be easy to grab.
Handles or pulls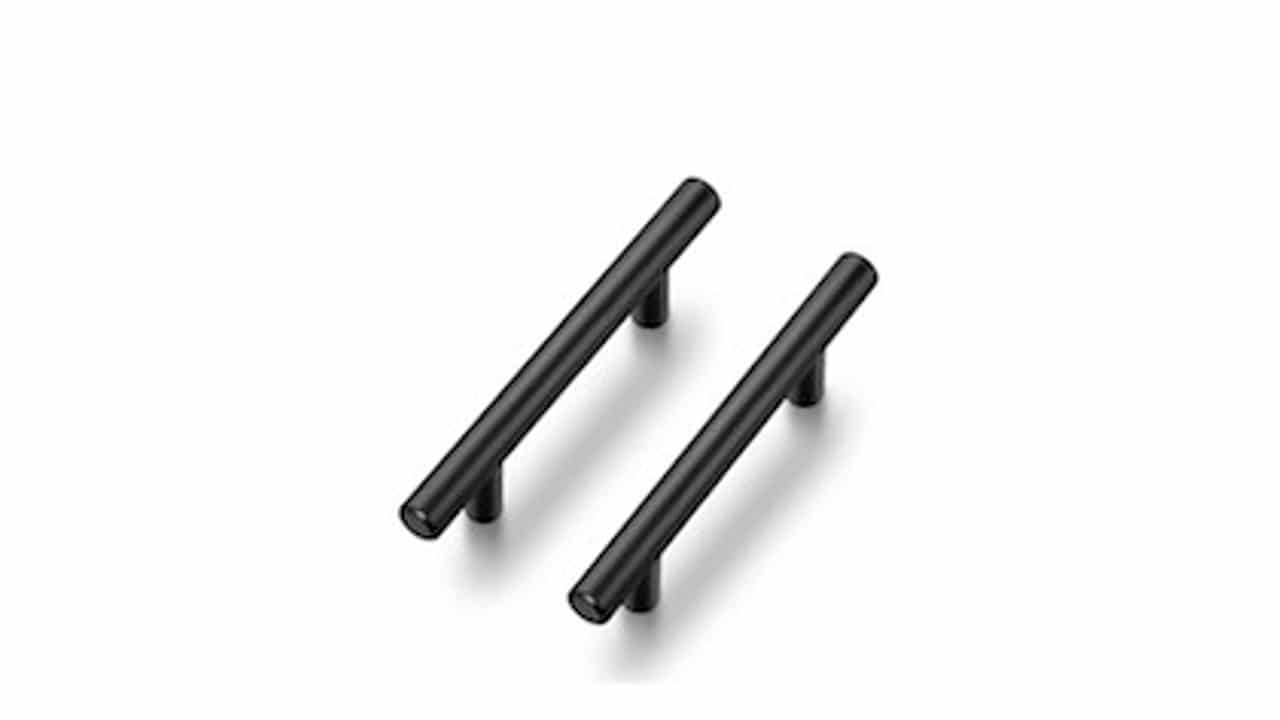 Handles are also often called pulls. They work well for opening and closing drawers and larger cabinet doors where a small knob might not provide enough grip. They require two screws to install. Like knobs, they come in a vast array of styles and shapes such as bars, rings, arched, bail, cupped, and novelty. Some specialty handles are designed to be recessed into the door panel. If using this type, it's best to install them in the shop before installation since they require more tools to fit and attach properly.
Styles
Knobs and pulls come in a range of styles from traditional styles like farmhouse, all the way to eclectic styles like bright colors—and even novelty styles for themed rooms. The most common styles are traditional, transitional, and modern.
Traditional or heritage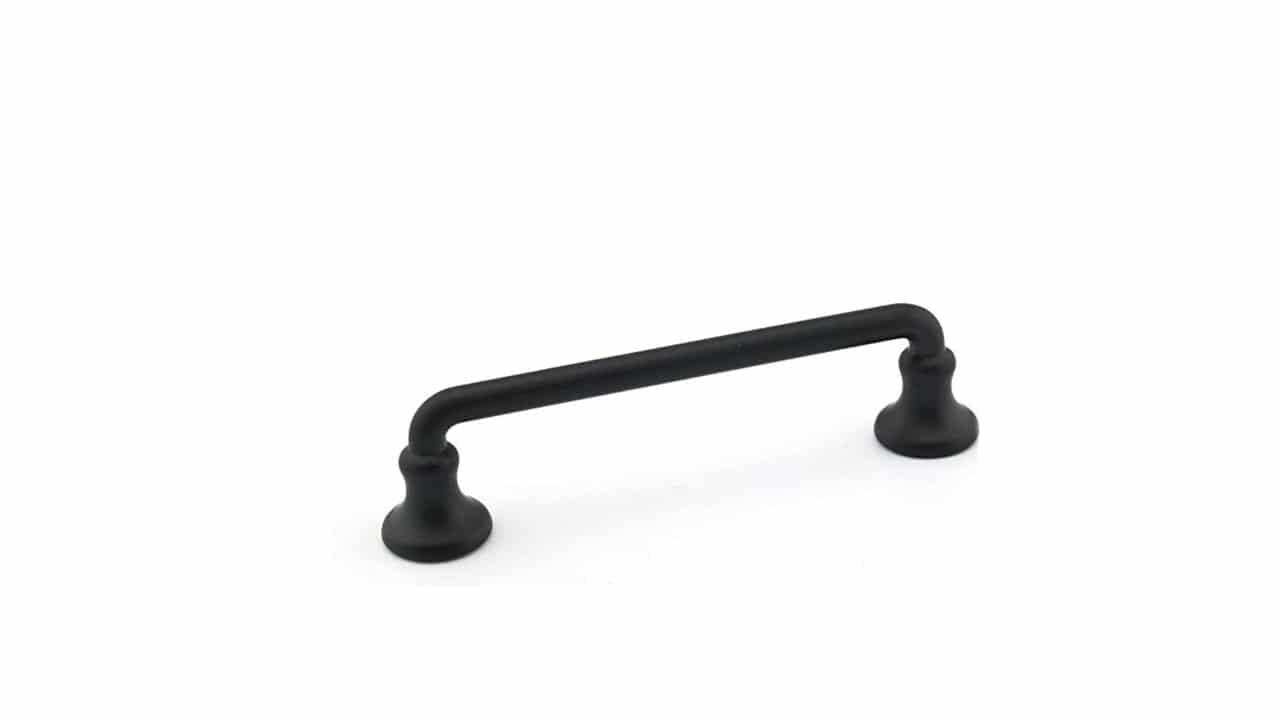 Traditional or heritage styles encapsulate styles like farmhouse, rustic, and craftsman. The finishes tend to be similar to the cabinet color or highlight the cabinet color which is often a wood finish rather than painted. Hardware in this style tends to be more ornate and embellished but the shapes remain simple like hammer squares and rounded pulls with common finishes in copper, bronze, and iron.
Transitional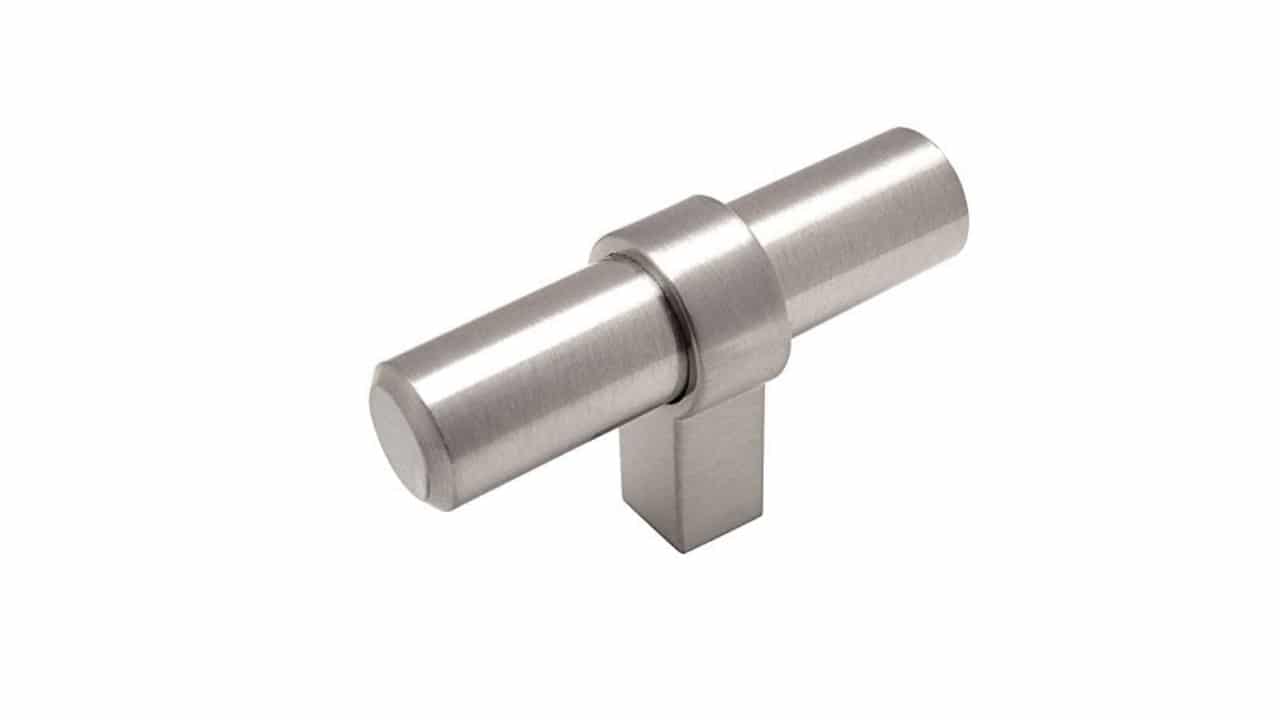 Transitional styles are just that—a transition between traditional and modern styles. They feature clean metal finishes softer than modern styles, pops of color, and sometimes mixed textures and materials. Traditional with a twist and work well in contemporary homes.
Modern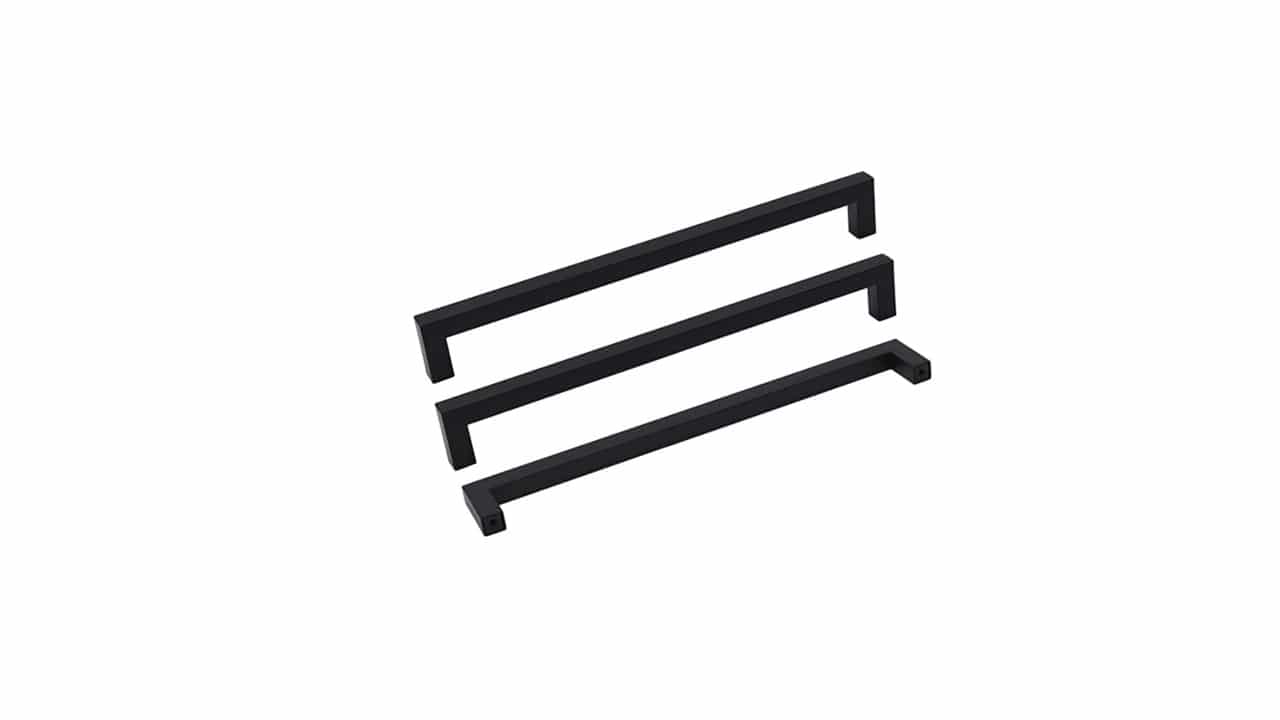 Modern styles are smooth, sleek, and clean with starker angles. They offer more contrast that traditional and transitional styles for a more dramatic look. They are often in brushed or dark metal finishes and minimalistic in style.
Finishes
Knobs and handles are available in almost any finish you can think of including unfinished wood knobs that you can paint any color you'd like. You can mix finishes for a more eclectic look or even pick one finish, like metal, and mix within that category. Slick finishes are easier to clean and therefore recommended for kitchen cabinets that will get a lot of contact. Some brass handles are unlacquered which will patina nicely with age and use. This type of finish is called a "Living Finish."
Stainless steel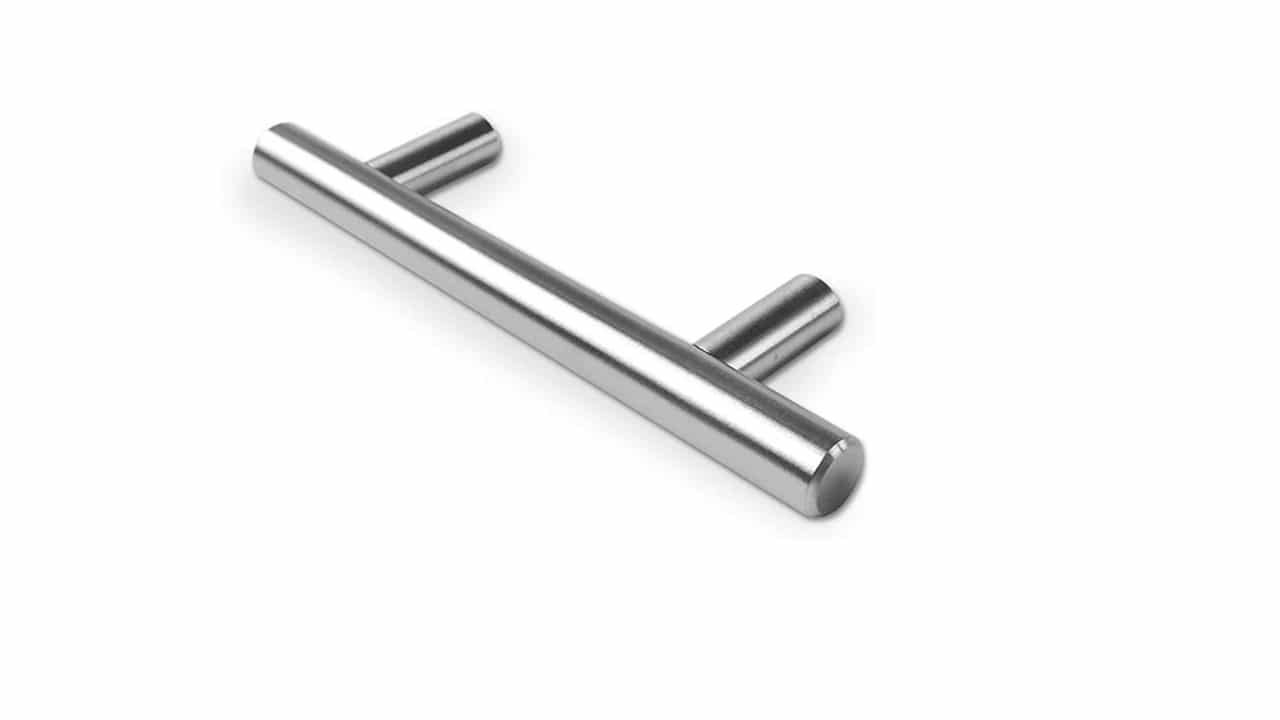 Colored enamel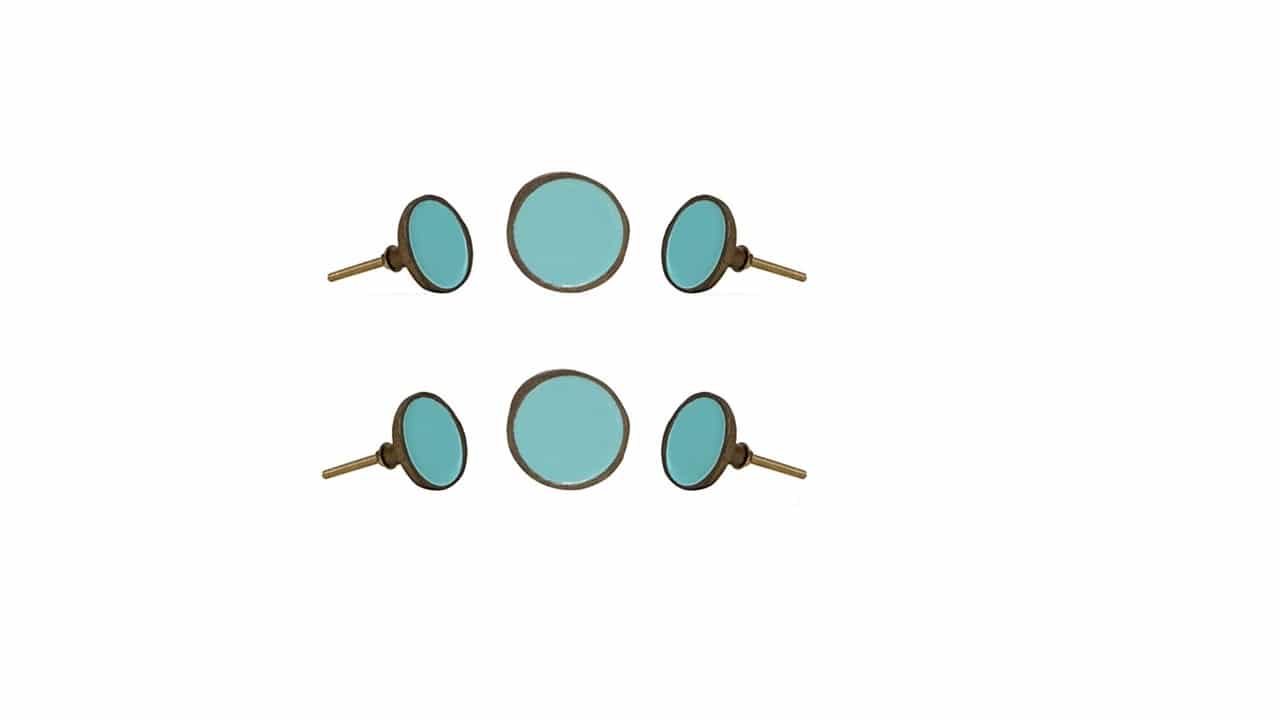 Wood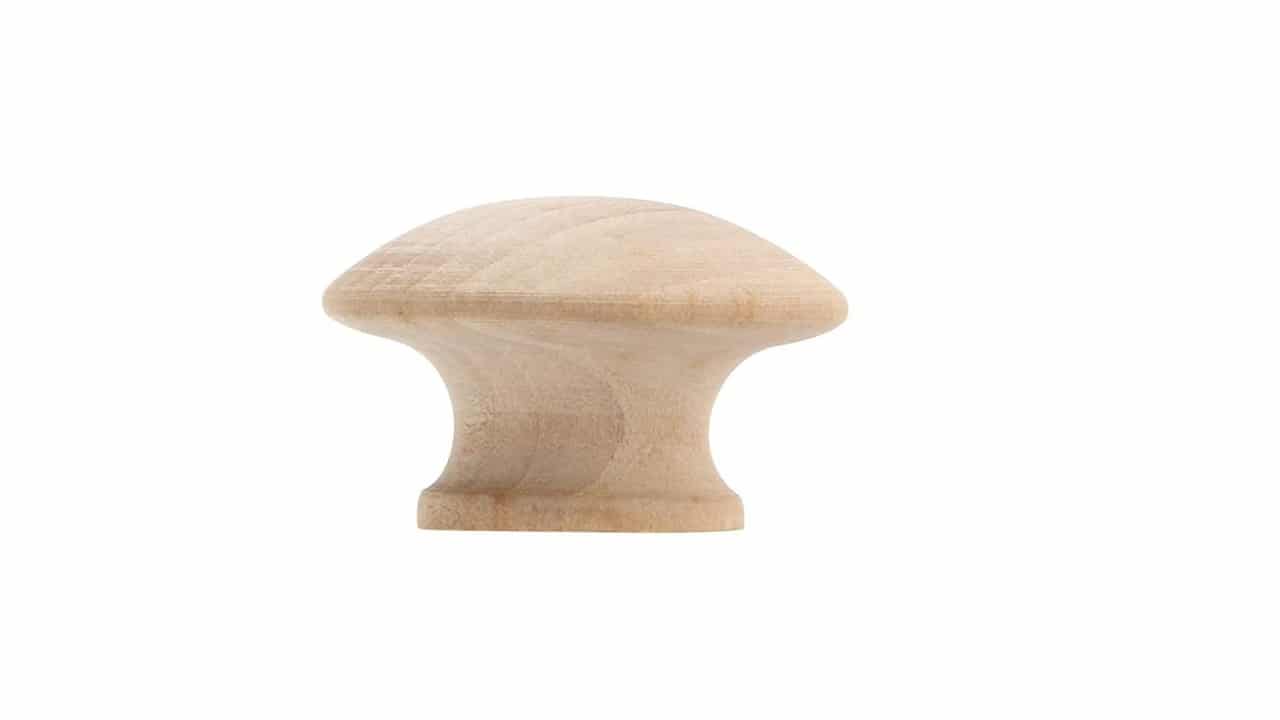 Glass or crystal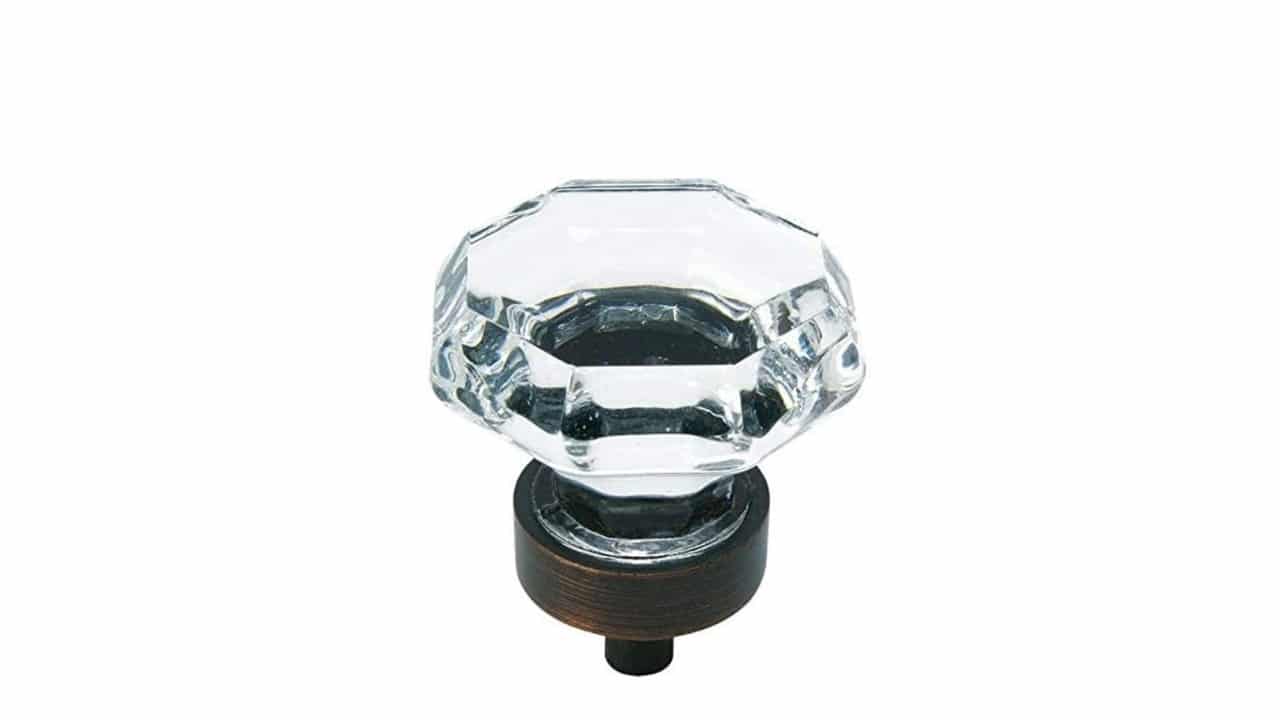 Metals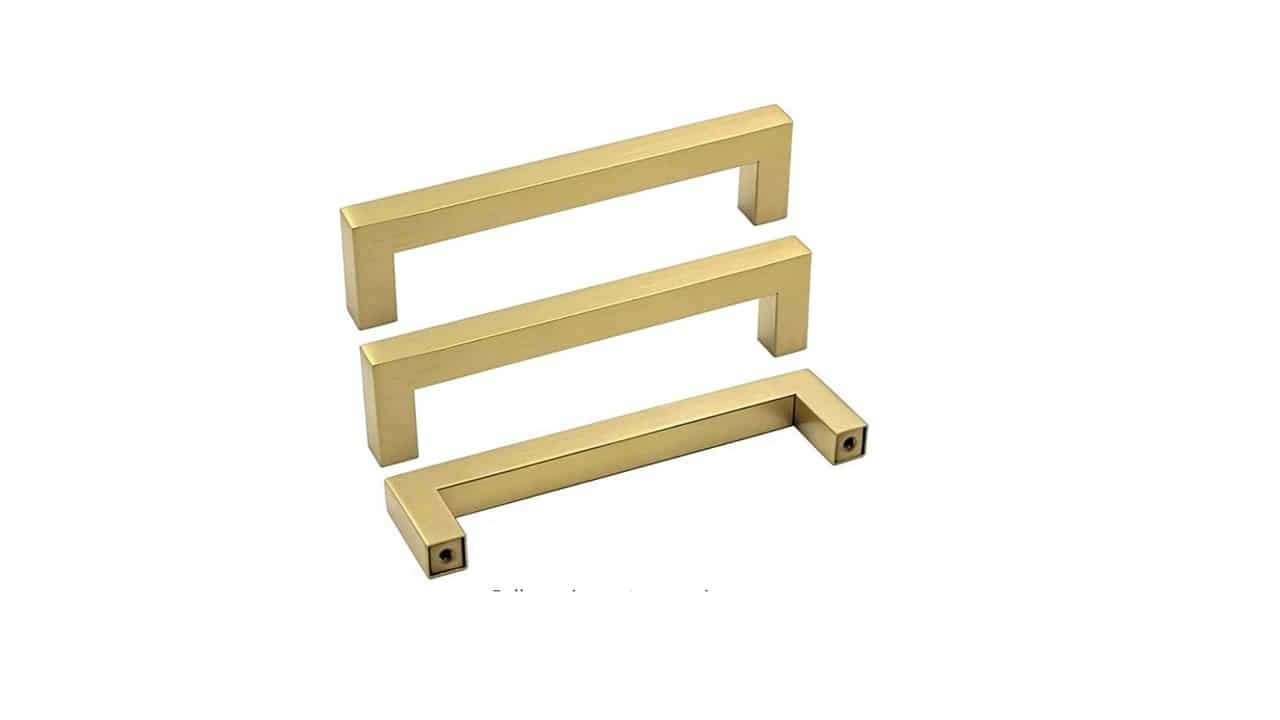 Stone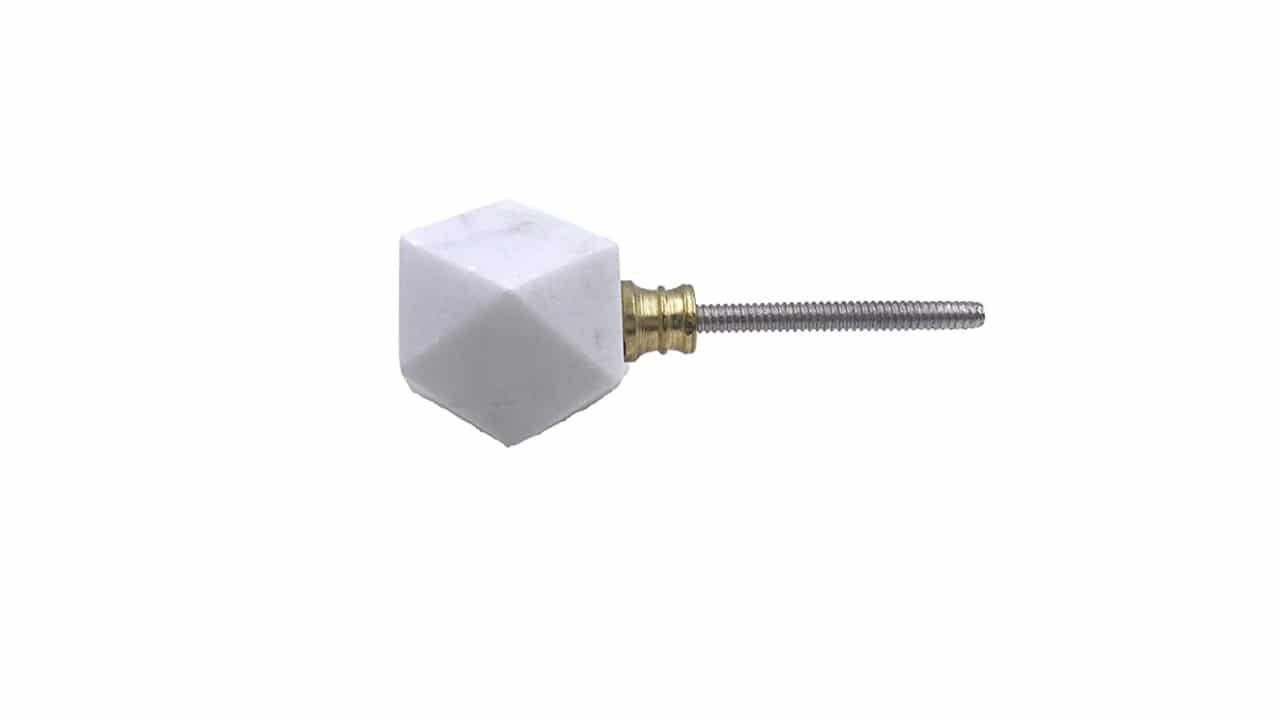 Porcelain and ceramic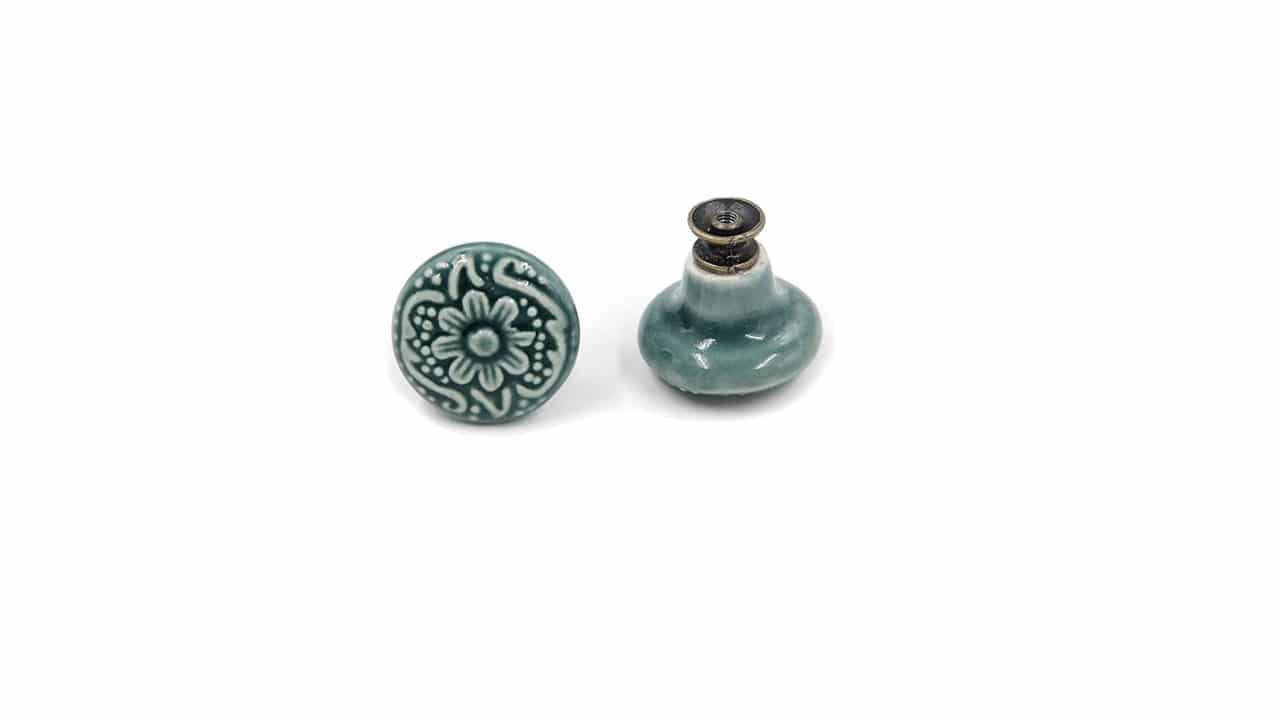 Placement
The best thing you can do to determine placement is remove the screw from the hardware and hold it in place on the surface to do a visual check. There are general rules for placement but you also need to like the way it looks. Do a dry run with a helper before you start measuring and drilling.