What Is Prestressed Concrete?
Feb 02, 2022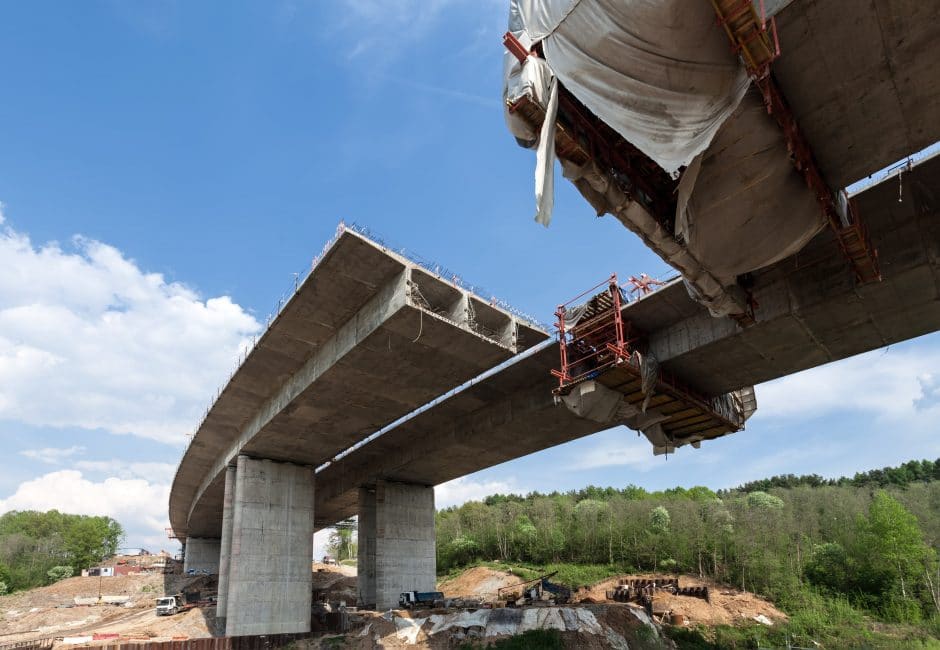 Concrete is the second-most widely used material on the planet, after water. We use concrete to build pretty much everything, but some types of concrete are stronger than others. Prestressed concrete is a type of concrete that uses stretched steel to put pressure on the concrete as it cures, thereby making it more resilient to weight and movement.
What is prestressed concrete?
Prestressed concrete is a type of concrete that has initial compressive stresses applied to it during production. This added step is taken to strengthen the concrete against the external forces that will be applied to it eventually during use.
The compressive strength of concrete, on its own, is very high, so when something presses down on it, it tends not to break from the compressive force. Where concrete lacks is in the area of tensile strength. So if something bends the concrete, it's more likely to become damaged. In standard reinforced concrete, this is where the high tensile strength of steel comes in, and balances out the concrete, making it able to withstand compressive forces applied on top as well as tensile forces pulling and bending it.
Prestressed concrete takes this beneficial pairing of strengths one step further than simply reinforcing the concrete with high-strength steel tendons. During the production of prestressed concrete, the steel tendons are stretched as the concrete is poured and cured around them as they are still tensioned and at their highest strength. After the cables are cut from their suspensions, the concrete is pressed against them as they start going back to their pre-stretched length. At this point, each material is being pressed from all sides and therefore balances each other out, strengthening the overall structure from all angles.
What are the characteristics of prestressed concrete?
Prestressed concrete is ideal for buildings that require ultimate strength and long spans of performance, such as bridges, dams, highway overpasses, and parking garages. Advantages of using prestressed concrete include:
Greater resistance, durability, and crack control. A prestressed concrete structure, compared to other types of concrete structures, is as strong as they come. The prestressing method also increases the durability and overall reliability of the concrete over time, as well as reduces cracking. Prestressed concrete is therefore used in high-scale structures where heavy loads are placed on it from different angles.
Can be used for longer spans. Since the concrete is both reinforced and prestressed, foundations can be longer in length without the risk of breakage. This is beneficial in the case of, for example, large parking garages and other structures where lots of cars zip around.
Thinner concrete slabs are possible. It's possible to create concrete slabs that are thinner with prestressed concrete, due to the combined higher tensile and compressive strengths. This comes in handy for extremely tall buildings like high-rises—more floors can be created with less concrete, which can keep costs from increasing too high and keeping it economical.
What materials make up prestressed concrete?
The materials that make up prestressed concrete are the following: