Types of Wood Joints
Apr 13, 2021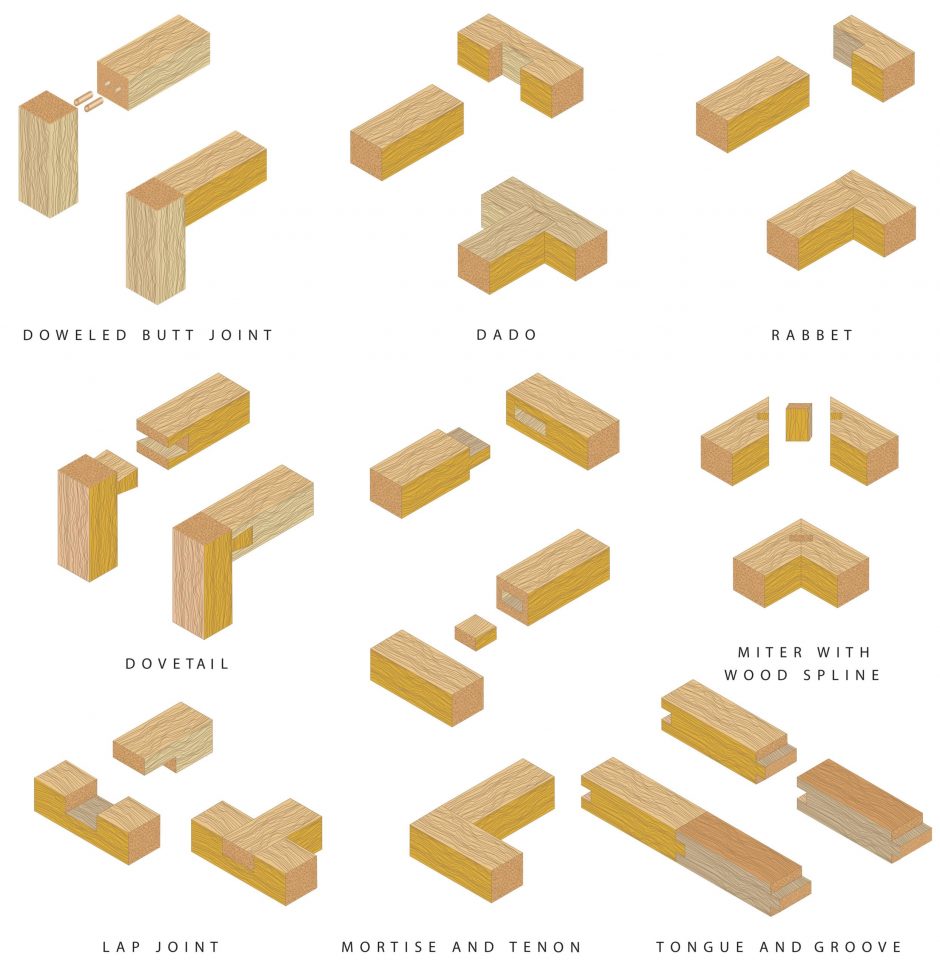 Woodworking joints come in a variety of configurations that join together two pieces of wood. Some joints involve carving channels into two different wood pieces so that they lock together, while others use fasteners like nails or screws to hold them in place.
Because wood joints are essential to woodworking, many joint types have been used for centuries and even millennia. Carpenters and craftsmen of ancient China and Egypt helped perfect joinery methods that contractors and woodworkers still use today.
Learn about the anatomy of cabinets, common materials, and the proper techniques to build quality pieces with cabinet maker Ken DeCost in MT Copeland's Introduction to Cabinetry online course.
12 Common wood joint types
Any project made of wood, from the frame of a house to a small cabinet, will soon run into a challenge—how do you connect or join two pieces of wood to form a larger structure? Here is a look at 12 different types of wood joints and when to use each type to get the best result for your project.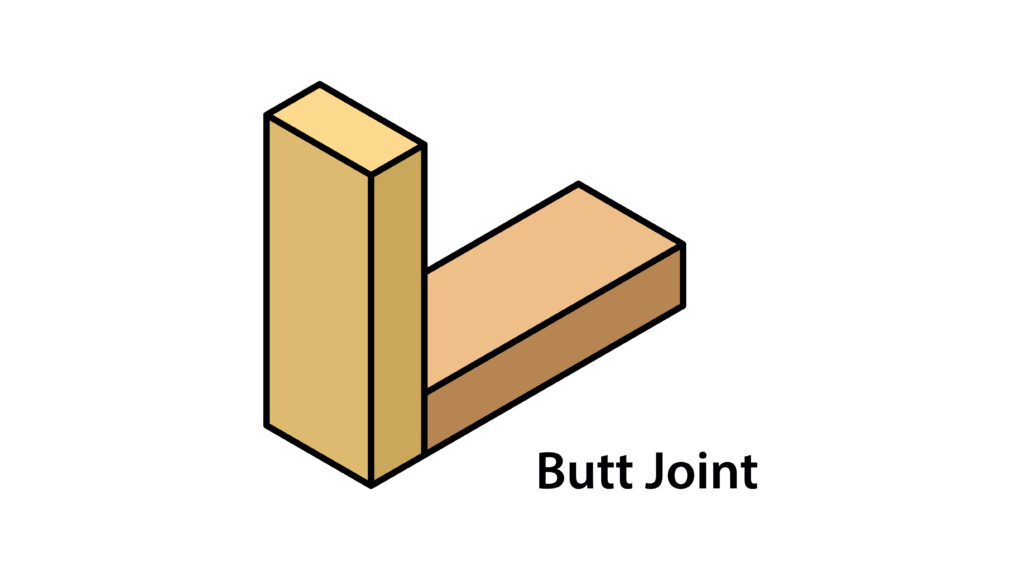 1. Butt joint
A butt joint is the most basic type of wood joint. Two different wood pieces simply sit side by side, with the butt of one workpiece adjacent to the butt of another workpiece. Unlike other wood joints, the two pieces are not shaped or carved to lock into each other, and mechanical fasteners are typically used to hold them together.
In construction projects, butt joints may be found around baseboards and window trims, and they are an easy option when speed of construction matters more than looks.

Tip: While the basic butt joint is a workhorse and not a show pony, countersinking nails or screws can make it more attractive.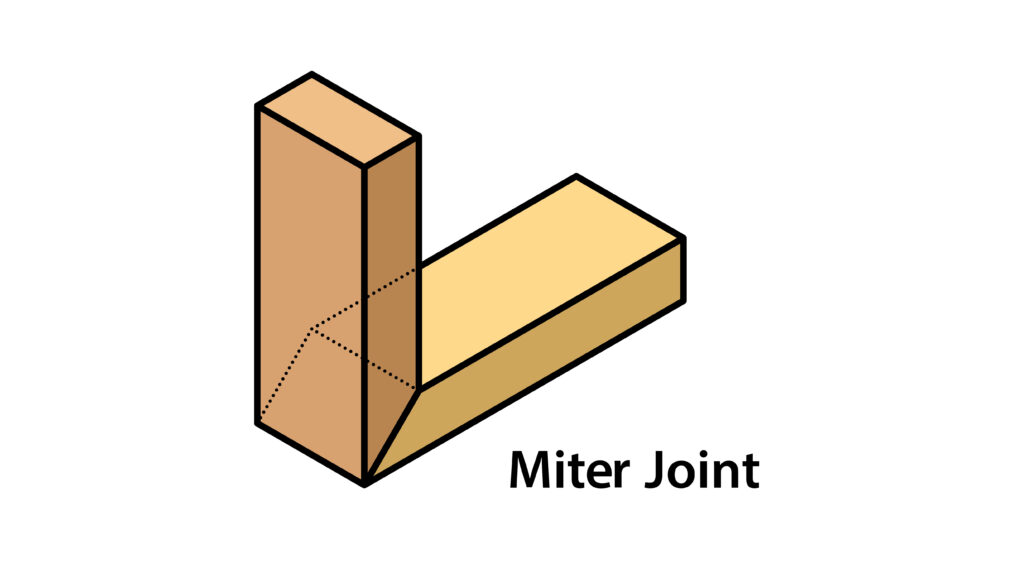 2. Miter joint
"Miter" is another word for an angled cut—and the saw that makes the cut. In the term "miter joint," it refers to two 45-degree angled cuts where the pieces of wood adjoin to create a 90-degree angle. While the most common miter joints are made of 45-degree angles, miter butt joints can be cut at any range of angles. For example, if you want to build an octagonal-shaped structure, then you would cut each miter to 22.5 degrees.
Miter joints are commonly used at the visible, outside corners of door, window, and picture frames. They are stronger than butt joints because there is a greater surface area where the two wood pieces meet, but they still require both glue and mechanical fasteners to stay in place.
Tip: Be prepared to make small adjustments to the angle of your miter because most cuts for door and window frames are not precisely 45 degrees due to slight variations in drywall or other construction materials.