What Is a Construction Estimator?
Oct 25, 2021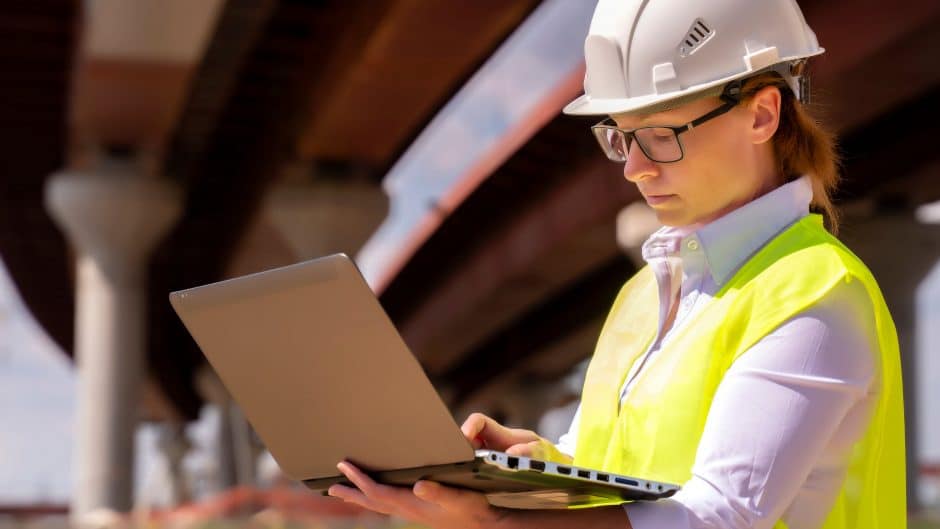 A construction estimator plays a critical role in the success of residential and commercial construction companies. It's a collaborative job that helps construction firms create project bids and give accurate estimates to clients. It's also a job in a stable industry that offers the flexibility of working on a team and becoming a leader over time.
What is a construction estimator?
A construction estimator is a construction management job. They usually work at a construction firm and analyze data to accurately estimate the cost of a project. Construction cost estimates include materials, equipment, and labor.
Construction estimators typically work in an office, but may visit construction sites as part of the job. Projects could include assessing buildings and infrastructure. Oftentimes, estimators work on a team. One person may focus on electrical estimates while other team members focus on plumbing and structural estimates.
Construction estimator salary
According to the U.S. Bureau of Labor Statistics, the median annual salary for an estimator is $66,610. Job growth is expected to be around 1% through 2030.
What does a construction estimator do?
Construction estimating involves either summarizing the total costs of a specific construction project or preparing an itemized list of costs for the project. Estimated costs could be used in a contract bid package or as part of the negotiation process with the owner. You must be able to understand the plans and specifications and translate those needs into a cost estimate. For example, a takeoff is a quantity survey of the various materials needed for the project. Most companies have a standard approach to organize the quantity takeoff using a specific protocol.
Construction estimating is a collaborative process. Expect to work with other construction industry professionals, such as architects, engineers, contractors, and the project owner. You may be asked to give recommendations on how to lower the bottom line. In addition to estimating project costs, you will likely also need to track the actual costs and compare them to your estimates.
The amount of time it takes to create a cost estimate depends on a number of factors. More experienced construction estimators could calculate costs in their heads and be fairly accurate. But complex projects that require detailed cost breakdowns could take more time, especially if you need to wait on supply estimates from vendors. Estimators should avoid underestimating a project, otherwise your company could end up with a loss.
Key tools
A variety of tools are available to construction estimators: