What Is an Accessory Dwelling Unit (ADU)?
Jan 11, 2022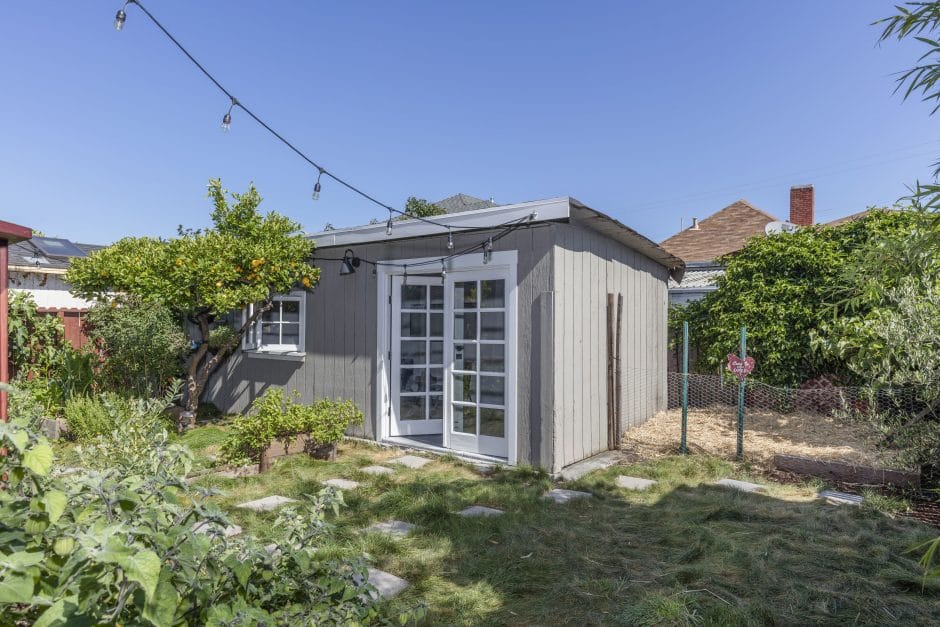 Adding some extra living space in the backyard—like a small home or detached cottage—is a popular home renovation project among property owners looking to add some living space (or make some extra cash). Specializing in building ADUs can be a unique skill that sets you apart as a contractor. Like any new skill set, learning how ADUs work involves both technical skills as well as knowledge of local ordinances and the building permit process. We've got you covered on how ADUs provide homeowners with solutions for extra living space, and what you need to know as a builder.
What is an Accessory Dwelling Unit (ADU)?
An accessory dwelling unit (ADU) is a separate residential living space on the same lot as another single-family home. It can be attached to the primary residence or completely detached. There's a lot of flexibility in what makes an ADU, from a converted basement apartment to a free-standing tiny house in the backyard. While an ADU can take a variety of forms, the primary distinguishing factor is that it's a secondary home on the property with a kitchen and a full bathroom. The size typically ranges from 600 to 1,200 square feet.
The rise of ADUs has grown dramatically, especially due to the red hot housing market with high prices and low inventory. Research shows that by 2019, homes that sold with ADUs on the property accounted for 4.2% of all home sales that year. However, as ADUs increase in popularity, there are more local ordinances to regulate this type of housing option.
4 benefits of ADUs
ADUs offer a solution to the affordable housing crisis, along with a few other benefits.
Affordable housing. Not only are ADUs smaller and therefore more affordable to build; oftentimes, they can also be built in existing spaces like a garage or basement. They also eliminate the need to pay for additional land. Plus, owners don't need to install utility infrastructure, since it's already in place and likely just needs to be extended from the main house.
Convenience and flexibility. ADUs provide family members with independent living while still living near each other. It can be a good option for college students or young adults to save money, or for older relatives to age in place with family support nearby.
Small environmental footprint. ADUs are small, so both building and living in one puts out a much smaller environmental footprint. The construction of an ADU requires fewer materials, typically, and living in one often requires less energy to heat and cool the unit.
Rental income for property owners. Depending on local regulations, ADUs may be used as either short-term or long-term rentals. A short-term vacation rental may bring in higher rates, assuming the area is strong in tourism, but requires more maintenance and upkeep. A long-term rental allows for a steadier stream of income all year long.
Types of ADUs
Accessory dwelling units refer to a wide range of residences.
Detached new construction. Think tiny house, granny pod, or backyard cottage. An ADU is built in the backyard of an existing home and can be used as a rental, mother-in-law suite, or guest house for friends and family members.
Garage conversion. A garage conversion turns a preexisting structure into a full-blown living space. This includes outfitting it with heating and cooling, insulation, as well as adding water for a bathroom and kitchen.
Carriage house conversion. A similar concept to a garage conversion is a carriage house loft, often built within a larger garage with high ceilings. In a carriage house, typically the downstairs remains garage space, then the upper area is transformed into an apartment.
Basement conversion. An internal conversion option is to create a basement apartment (such as an in-law suite). Basement apartments feature an exterior entrance separate from that for the main house (though sometimes you have to go through the backyard to access it). Depending on the homeowner's intended use, there may or may not need to be an entrance to the main home from inside the apartment.
Home addition. Some homeowners wish to create an addition that can serve as a separate living unit for either family or as a rental. Depending on the structure of the home, this may be built as a one or two-story pop out from one side of the house.
Junior ADU. At less than 500 square feet, a junior ADU is a pint-size version of any of these options. It could be anything from a tiny home on the lot to a fully functioning treehouse apartment.
What are the requirements for building ADUs?
Building ADUs in residential areas have their own requirements based on local city or county regulations, so be sure to check with your local municipality. Many areas have a separate set of building codes for ADUs. Los Angeles, for instance, has an entire ADU ordinance under the city's department of building and safety.