What Is Fiber-Reinforced Concrete?
Feb 02, 2022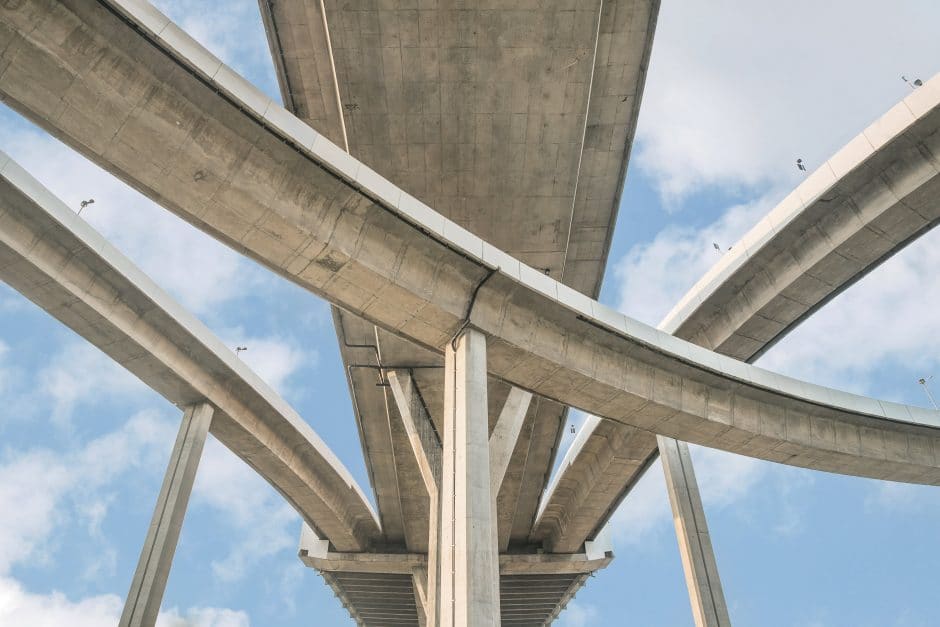 Concrete is the most commonly used building material in the world and is used in almost every type of construction. Concrete is an essential construction material due to its durability, strength, and extreme longevity. It can withstand compressive and tensile stress and harsh weather conditions without compromising its architectural stability.
Concrete is used to make an immense variety of structures like highways, bridges, parking structures, buildings, foundational surfaces, and much more. Many concrete structures are built with steel rebar reinforcement, to increase their tensile strength and ability to carry heavy loads. The compressive strength of concrete paired with the tensile strength of the reinforcement material improves the concrete's overall durability. Fiber-reinforced concrete is one type of reinforced concrete.
What is fiber-reinforced concrete?
Fiber-reinforced concrete is a type of concrete mix containing fibrous materials either synthetic or natural fibers, or glass fibers. It is made up of cement, mortar, and discrete, short fibers distributed in a uniform manner throughout the composite material.
Adding fibers to concrete helps reduce cracking in the concrete, and increases its overall energy absorption and structural integrity. The fibers are no replacement for stainless steel-reinforced concrete, however, as they do not aid in flexural strength, or the ability for concrete to bend without breaking.
Types of fiber-reinforced concrete and how they're used
Fiber reinforcement is used in both regular concrete and shotcrete (which is a type of concrete that can be sprayed). Round-shaped steel fibers are the most common type used in fiber-reinforced concrete.
Steel fiber in concrete is often used for road pavement overlays, bridge decks, and airfield pavement.
Glass fibers in concrete can be used for more modern and aesthetically pleasing, lower-weight structures, like furniture or architectural claddings on buildings.
Synthetic fiber in concrete is made up of one of two types of fibers: microfibers or macrofibers. The use of microfibers in concrete reduces shrinkage cracks and are commonly made of acrylic, polyester, nylon or polypropylene, amongst others. Macrofiber, on the other hand, is a more cost-effective reinforcement replacement for welded wire in concrete structures where high tensile strength is a necessity. Sidewalks, curbs, and driveways are all common structures that are built with microfibers added to the mix, while septic tanks and manholes are common structures built using macrofibers.
How is fiber-reinforced concrete made?
Fiber-reinforced concrete can be made using regular mixed concrete or in mortar, as long as the fibers mix in evenly throughout. Things to consider when mixing fiber-reinforced concrete are the water to cement ratio, and the size of the fiber (referred to as the aspect ratio, which is the length of the fiber divided by the diameter).
The percentage of fiber used in the concrete is also important to consider, since the volume of fibers used can impact the strength and sturdiness of the structure. When mixing together fiber-reinforced concrete, it should be done in a uniform way without segregation. Fibers must be added before mixing in the water so that they are dispersed in a way where they won't get balled together, preferably using a laboratory mixer and filtered through a wire mesh basket.