What Does It Cost to Build a Deck?
Nov 09, 2021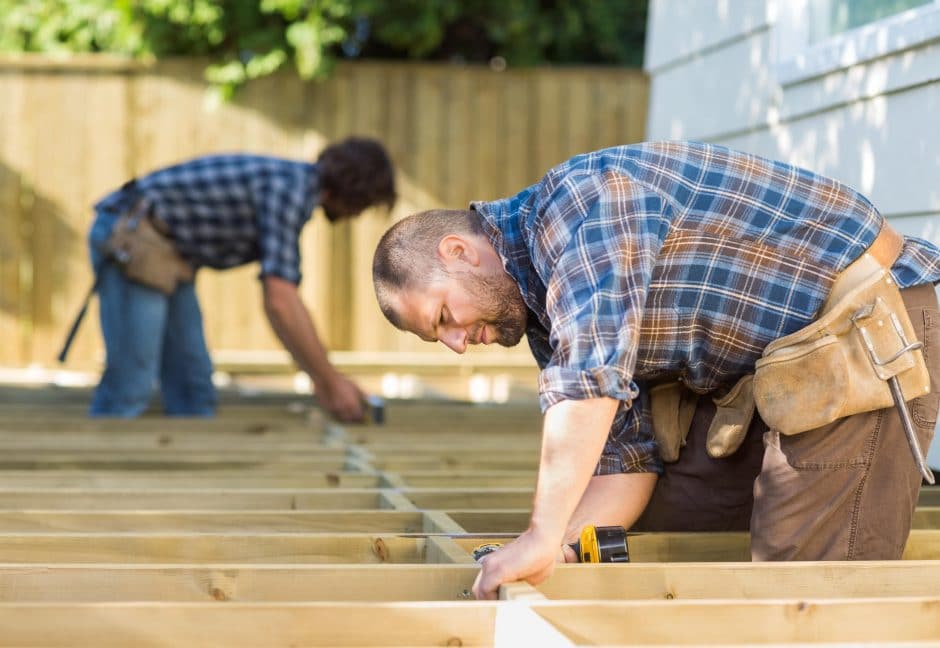 Estimating the cost to build a deck is a multifaceted endeavor: You'll need to consider the number of square feet, height above ground, site conditions, materials, and labor costs. In the US, the average cost per square foot to build a deck is about $30 to $60. So for a standard 200 square foot deck, you can expect to pay around $6,000. Custom designs, seismic requirements, and high demand in your area can push those costs even further.
"However, deck costs are a really hard thing to wrap your head around," says professional deck builder and MT Copeland instructor Mike Guertin. "It's not something that can be generalized at all."
To start sketching out a budget, research the cost of your preferred materials and labor rates in your area. You can also ask friends and family who've had a deck built. If they are comfortable sharing the cost breakdown or contractor's quote, you'll get a more accurate idea of cost versus an online calculator, which relies on national average costs.
Labor
Labor is the single-greatest factor in the cost of building a deck—about half the total cost to build, Mike says. Hourly wages differ by city and state, but generally, if you live in a big city with a greater demand, you'll face higher rates. Here are a few other factors that can impact your labor cost:
Site condition: It takes more resources for a team of builders to safely navigate a treacherous build site and travel long distances for daily work. If your home is remote and/or hard to access, or the build site is on a steep grade, labor costs may be greater. 
Height above grade: It takes additional time to build a deck when you have to set up a lot of staging or scaffolding to reach the work level. If you're working at human height (five feet or lower) and can use short ladders, the labor cost isn't much greater than building a grade-level deck. Once you get above five feet, it will take more time to stage and build, and the cost will increase as the elevation of the deck increases, Mike says. Depending on the version of the model building code your local jurisdiction follows, some structural elements of the deck, like post size and lateral bracing, may increase, adding additional labor and material costs. Some code jurisdictions also require a registered engineer to design structural elements of elevated decks, further adding to the total cost.
DIY vs. hiring a contractor: If you have the time and skillset to build a code-compliant deck, you can save on some or all of the labor cost of a project. As Mike notes, "I have seen many DIY-built decks that far exceed the quality of a deck built by professionals who don't know what they're doing."
Materials
Like any home improvement project, materials costs vary greatly. Mike notes that due to the pandemic, lumber prices rose 4x from December 2019 to May 2021. As of September 2021, some composite decking materials were on backorder six to 12 weeks. "Material prices fluctuate due to supply and demand," says Mike, "so you may be able to save on material costs by delaying a deck building project until prices moderate."
Be sure to check the availability of your preferred decking and railing materials when planning a project so you can time the construction schedule to coincide with material delivery.
Framing materials
Framing materials are the structure or backbone of a deck and include posts, joists, and hardware—i.e., the entire substructure or the deck's structure beneath what's visible to the owner. Pressure-treated dimensional lumber (ideally ground contact lumber) is the most conventional choice for framing and the least expensive. Engineered wood, steel, and aluminum framing materials are often more costly but have other performance characteristics like being straighter, flatter, stiffer and less prone to seasonal movement than treated dimensional lumber. 
If you build an elevated deck with visible framing, you may want to choose a more aesthetically pleasing wood like redwood or cedar. Just remember, using premium wood materials for your deck adds a cost that's 20% to 30% higher than pressure-treated lumber.
Beyond aesthetics, the cost of footing materials is strongly tied to local climate. If you're in a cold climate, footings need to be buried below the frost line so that they do not move or heave when the ground freezes and thaws throughout the seasons. Digging deeper and using more materials will likewise raise costs—though they aren't required for warm climates that have shallow (or no) frost lines. "It's easy to spend many thousands of dollars in cold climates on footings that a warm-climate deck would not require," Mike explains.
Decking materials
Decking refers to the boards or panels that make up the floor of your deck, so wood or composite materials similarly impact deck construction costs.