4 Types of Grout Used for Tiling
Dec 22, 2021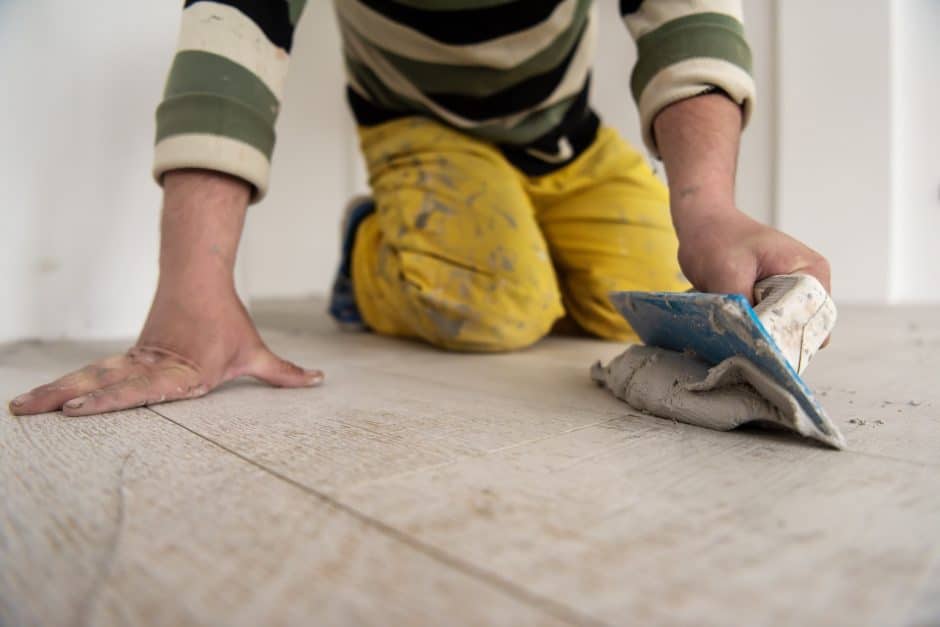 Grout is one of those unsung heroes of tile work—it needs to be durable enough to seal joints and hold tiles in place, but discrete so it doesn't distract from the beautiful tiles and tilework.
What is grout?
Grout is a composite of cement, water, and sand, which combine to form a paste-like mixture that's used to fill and seal spaces between tiles, called grout joints. Grout also helps prevent moisture from seeping into the tile and subfloor; in high-moisture areas like bathrooms and kitchens, it's essential for preventing water damage.
Grout is commonly sold as a powder that turns into paste when mixed with water. These can take between 24 to 72 hours to cure and dry, depending on the type being used.
Types of grout
There are several types of grout, all of which vary in additives and mixture ratios and therefore applications.
Cementitious grout
Cementitious, or cement-based grouts, are primarily made of Portland cement, a high-strength mixture of water, sand, and additives like limestone, chalk, and clay. To use cement grout, tiles are first coated in sealer to prevent staining. Then, once the sealer dries, the grout powder is mixed with water and applied with a trowel. Cement grout takes about 48 hours to dry, then the tiles are sealed to ensure the cement grout isn't porous, which can cause staining.
Cement grout is one of the most popular grout types, thanks to its strength and durability. It's fairly versatile and comes in a variety of colors to match the look of the tile. Cement grout also works with many types of tile, especially ceramic and porcelain. It's not as compatible with porous tiles like quarry or slate.
Cementitious grout comes in two forms: sanded and unsanded.
Sanded grout
Sanded grout is best for joints at least 1/8" wide, since its fine sand helps prevent tiles from shifting around. It's generally less expensive than unsanded cement grout and can be used for applications like bathroom floors, entryways, and backsplashes.
Sanded grout should not be used with tiles like glass that are prone to scratching or grout joints less than 1/8"; forcing the mixture into tight spaces could scratch the tile.
Unsanded grout
Unsanded grout is basically cement grout without any sand. Less gritty than sanded grout, it's ideal for grout joints less than 1/8" wide and generally more expensive due to its mineral additives, which are used in place of sand. Unsanded grout isn't ideal for seams wider than 1/8" due to its weak binding power and potential to crack while drying.