6 Tips to Streamline the RFI Process
Dec 22, 2021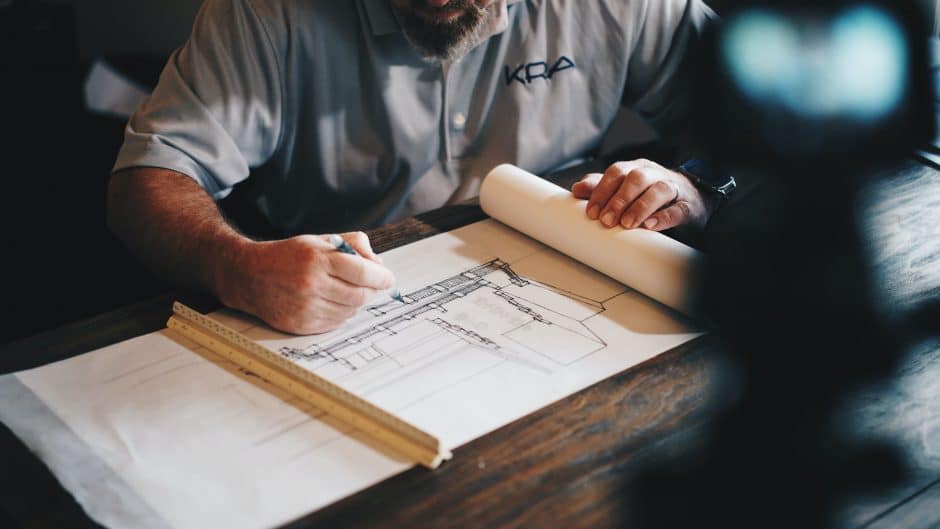 Winning a project bid and entering the construction phase doesn't necessarily mean you're all set for smooth sailing. In fact, it's quite common to need clarification or modifications on project design plans. That's where a request for information, or RFI, comes in. Learning how to effectively manage the RFI process helps save time and lower costs on a project. Here's everything you need to know.
What is an RFI?
A request for information (RFI) is a formal document seeking clarity on project information that may not initially have been included by the project owner or a new issue may have popped up. No matter how many details were originally supplied by the architects and engineers, general contractors and other stakeholders frequently need extra supporting information during a long-term construction project.
Construction RFIs may include a variety of layers. For instance, a subcontractor may first submit an RFI to the general contractor. If the general contractor can't answer the question, it may be escalated to the architect or engineer who made the original plans. In larger projects, a project manager may oversee the RFI process. These steps and safeguards should allow contractors receive a timely response that doesn't disrupt the construction process.
An RFI is different from a request for quotation (RFQ), which is part of the original bid process in which project owners solicit quotes from general contractors or builders.
How RFIs work
Construction RFIs can be used to get additional information on parts of a project. The nature of the question and which member of the project team needs the information can impact who's involved with the RFI.
Here are three common reasons someone in the construction industry may submit an RFI.
To use different materials. Sometimes a general contractor or subcontractor can't use the materials specified in project plans. Certain materials may be unavailable or cost-prohibitive if pricing has changed dramatically since the design was created.
To address design questions. Projects of any size may lack important details required by the general contractor or subcontractor to move forward. An RFI can confirm elements of the design drawings or specifications to ensure work is done correctly. Getting a timely response helps the contractor avoid any major delays.
To solve construction problems. Things don't always go according to plan on job sites. When issues crop up, an RFI creates a formal flow of communication to address the problem and identify solutions for all parties.
Steps to the RFI process
There are three things that typically happen during a construction RFI.
Submission. Whoever needs the information being requested uses an RFI template to ask questions. When submitting an RFI, the contractor needs to clearly explain the issue, whether it's a design question or a material that needs approval. Either way, it's helpful to include potential solutions to expedite the response time. Some larger projects may have a project manager who manages the RFI process for subcontractors. The project manager can review drawings and other attachments to make sure the architect or engineer has what they need.
Review. Next, the receiving party reviews the RFI and submits a response. This could be the general contractor or someone from the design team such as the project manager. If the general contractor cannot answer a subcontractor's question, the RFI may be escalated to the next person in the chain of command.
Response. Once a response is submitted to the contractor or project manager, they'll review the answers. If there are no further issues, the RFI is marked "closed."
Tips for an effective RFI process
Follow these RFI tips to streamline the RFI process.
File separate RFIs. You can submit multiple RFIs; in fact, it's easier to get what you need when you're specific. This is especially true when using software: You can use a markup tool to cloud the relevant area of a drawing that needs clarification, then attach the file so the architect or engineer can respond.
Avoid delays. It's best to address issues as soon as they pop up so your team won't contribute to project delays.
Include a clear subject. Construction management software with an RFI component acts like a messaging platform. Be specific about your needs in the subject line, then add more details in the question field.
Provide details. Don't make your RFI too long, but do include enough information so the design team can respond without any follow-up questions.
Tag helpful fields. Let the design team know who needs the information by tagging the appropriate people in the RFI. You can also say whether the RFI will impact the schedule or cost. In many instances, you may not know until you receive a response, so you can tag the RFI as "TBD"—it's better than assuming the answer is no.
Double-check required fields. Some software programs have required fields in the RFI, indicated by red asterisks. Check all your information before saving the RFI.
RFIs are a necessary part of the construction process. You can make it as seamless as possible by using technology and being precise with individual requests.
MT Copeland offers video-based online classes that give you a foundation in construction fundamentals with real-world applications, like construction project management basics. Classes include professionally produced videos taught by practicing craftspeople, and supplementary downloads like quizzes, blueprints, and other materials to help you master the skills.