An Introduction to Construction Law
Dec 07, 2021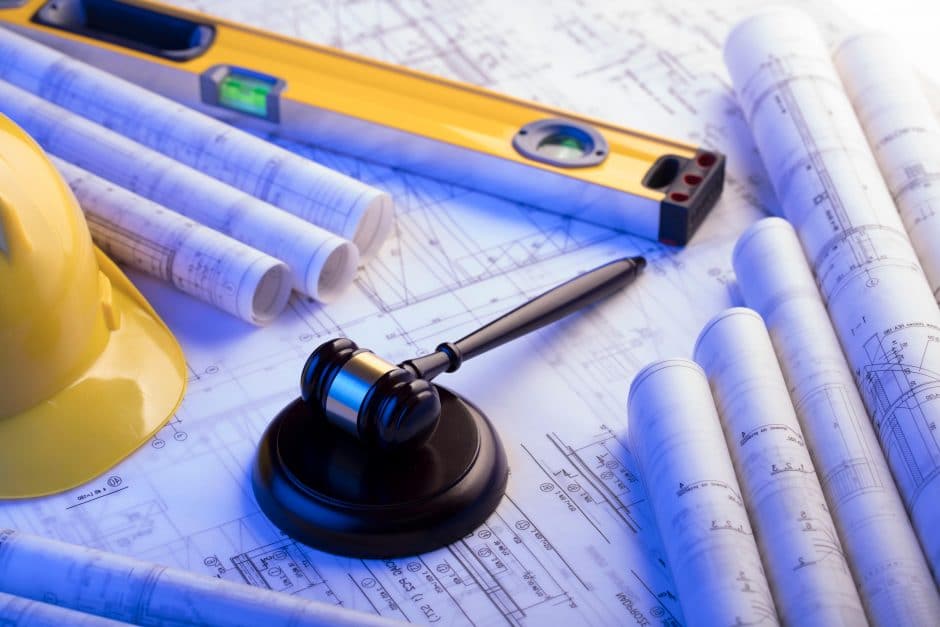 In an industry governed by intricate contracts and complex regulations, enter the construction lawyer. Construction law and construction lawyers help to facilitate the legal side of a construction project, from helping owners decipher the many contracts they have to sign before even breaking ground, to decoding the various laws that govern nearly everything on a construction site when that ground is finally broken.
What is construction law?
Construction law is a body of rulings and regulations that govern the planning, design, and ultimate building of manmade structures. Various legal issues come into play across the construction industry, which is controlled by a latticework of local, state, and federal laws. A law student or licensed attorney looking to work on behalf of a construction company can specialize in one or more of these practice areas—but it is still useful to have a broad understanding of all.
In general, issues pertaining to workplace safety and employment on a construction project are governed by United States federal law. The laws of states impose environmental regulations and building codes, while also controlling aspects of safety and hiring. Local governments, at the county and municipal levels, set standards for zoning and nuisance ordinances (noise or heavy equipment use, or example), and will often enforce their own building codes.
Understanding building codes
Though all areas of construction law are important to the functioning of a safe, fair, and profitable industry, an understanding of building codes is paramount for any construction lawyer, as they often encompass many other relevant legal principles. In general, building codes:
Serve to protect people and structures. Building codes are designed to protect structures and the people and property inside them — from fires, natural disasters, and other damage. They also function to preserve structural integrity: accessibility, electricity, plumbing, and mechanical infrastructure like elevators.
Act as a regulatory guide. Building codes serve as regulatory maps for architects, engineers, and developers. All must ensure construction projects adhere to minimum, legally-mandated requirements. State and local building code review boards evaluate plans submitted to them before construction begins, and issue permits to compliant developments. They deploy inspectors to verify the completed building complies with the code. Construction industry stakeholders governed by codes include general contractors, subcontractors, materials manufacturers, insurers, owners, and tenants.
Are generally standardized. In the United States, building codes generally originate as template legislation drafted by construction industry and real estate trade organizations like the American Institute of Architects. These model codes are then adopted at the state and local levels of government. While codes were once individualized to the locales they served, they are now generally modeled on the International Building Code, developed by the International Code Council. The International Code Council updates model codes to reflect changes in technology, energy consumption, safety protocols, and other industry developments every three years.
Areas of construction law
For aspiring construction lawyers, it may be useful to explore certain areas of construction law while still in law school. Graduating with such knowledge on-hand maximizes a young attorney's chances of generating employment interest from top construction law firms. Familiarity with legal principles relevant to the field can be obtained from a variety of coursework, including real estate law, property law, torts, contract law, government contracts, environmental law, alternative dispute resolution, and more. Here are a few key topic areas:
Arbitration and mediation
Arbitration and mediation are forms of alternative dispute resolution, or ADR. The meaning is in the name—these are methods to resolve disputes alternative to practical legal channels, like litigation. ADR may be favored by parties wishing to forego the costs or media exposure associated with lawsuits. Construction lawyers are often called on to resolve disputes between parties in a contract (a developer and a contractor, for example) either as arbitrators or mediators.
Arbitration is a procedure by which a dispute is deferred, by agreement of all parties involved, to one or more arbitrators who render a binding decision. Arbitrators are often retired judges or attorneys themselves. Unlike a traditional lawsuit, however, the results of arbitration may not necessarily be publicly recorded.
Mediation is a negotiation between disputants administered by a neutral third party. Unlike an arbitrator, a mediator does not render a decision. He or she facilitates a compromise between disputants, with the end result usually being a settlement agreement.
Bid protests
Large construction projects, especially those that concern public works, are generally awarded to contractors by way of a competitive bidding process. Contractors submit proposals to the awarding entity, and the most favorable option wins, so long as it adheres to certain procurement regulations. A construction lawyer may guide and advocate for a client in bidding for construction contracts—including reviewing bid proposals for regulatory compliance, and representing clients before procurement review boards when discrepancies arise.
Termination and default
Reviewing and optimizing construction contracts for clients will form the bulk of any construction lawyer's day-to-day work. In contract law, when one of the parties involved fails to fulfill its obligations, he or she is deemed "in default." Lawyers are a client's chief resource and advocate in pursuing default claims and assessing whether termination (ending the contract) is the right move.
Project administration
Some construction attorneys may engage in more hands-on work than contract review and negotiations. These lawyers carry out on-site inspections and worker training to ensure developers and contractors avoid costly errors—such as running afoul of worksite safety regulations.