Complete Guide to the 5 Conflict Management Styles
Aug 09, 2021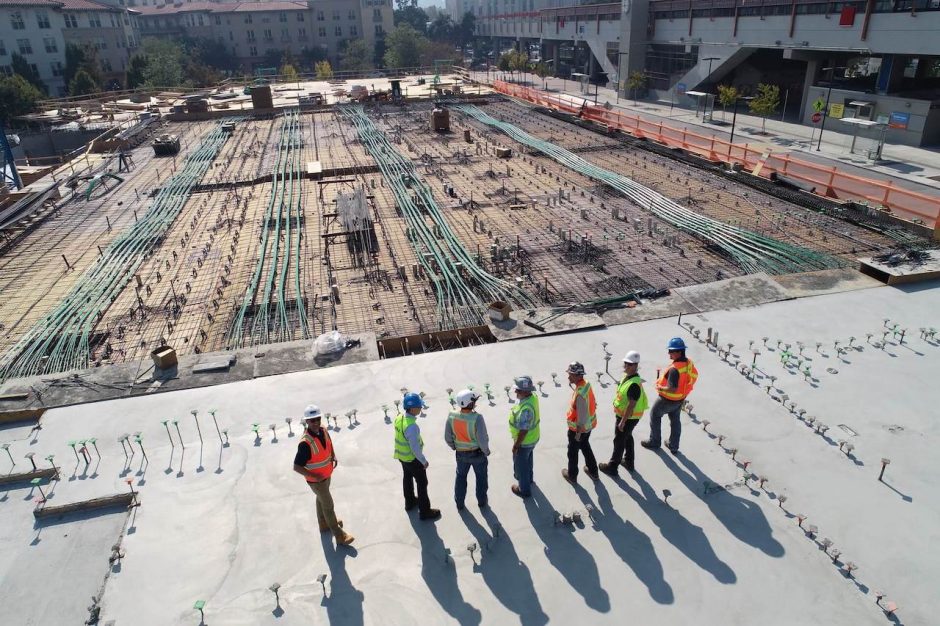 Conflict is virtually unavoidable in any working environment, particularly in construction, as the industry requires you to work with collaborators from many fields and involves critical issues like safety. But conflict itself isn't inherently bad—in fact, it can actually facilitate creative problem solving.
To positively and effectively engage with conflict, you need a few skills:
A growth mindset, so that you respond to conflict with a desire to learn and problem solve, rather than with defensiveness
Emotional intelligence and the ability to empathize with people you might disagree with
Active listening, to really hear all parties involved
All conflicts are different, so you'll need to tailor your approach to the situation. "When you're thinking about how you respond to conflict," explains Christine Fiori, Program Director of the Construction Management Program at Drexel University and MT Copeland instructor, "It's really a balance between how assertive you are and how collaborative you are. In certain situations, you need to be very assertive to get your point across. Other times you may be more willing to compromise or collaborate. So you have to figure out where you are on that scale. How assertive do I need to be in a response versus how collaborative do I need to be in a particular situation?"
Typically, responses to conflict are classified into five general types or styles:

Accommodating style
Competing style
Compromising style
Collaborating style
Avoiding style
"So if you think of it as a two by two matrix when you look at it, you're going to see that each one of these types of styles has a different level of either assertiveness or collaboration," Fiori explains. Read on to learn about the five conflict management styles.
Accommodating style

The accommodating style of conflict resolution is an effective management strategy when you want to avoid conflict, especially if time is of the essence and you're eager to quickly find a middle ground. In practice, it calls for adapting or readjusting one's own personal interests and reaching a solution that suits both parties. The accommodating style is useful for small conflicts that may not be worth a major disagreement that could disrupt the schedule, or if you want to avoid upsetting a valued relationship with another team member. It's not as useful when you need to assert yourself in a situation, or when there is a major conflict already taking place that you need to diffuse, head-on.

Example of the accommodating style

A plumbing crew isn't set to start working on a project until the electricians have finished, but the plumbers have shown up early and the electricians are still working: now both parties are fighting over scheduling. Technically, the plumbers bungled the schedule, but you want to maintain a good relationship with them, so you give the electricians the day off and let the plumbers proceed. This way, the work still gets done, and you've kept your plumbers happy. In implementing the accommodating style, you've avoided major conflict and peacefully dealt with the issue at hand.
Competing style

The competing style of conflict resolution is generally implemented with one individual's interests and motives in mind, and it doesn't strongly consider other opinions or perspectives in the process. It can be an effective conflict resolution strategy when decisions need to be made quickly and without debate, or when there is need for an authoritative response. It isn't a particularly collaborative management style and, if used too often, could potentially harm working relationships with its singular and definitive nature.

Example of the competing style

Imagine one crew member on a large construction site is continually ignoring safety protocol and working irresponsibly. The manager reprimands him and immediately dismisses him. The competing style is used effectively here because it called for an authoritative response to an unsafe, potentially life-threatening situation. A decision was reached quickly and effectively, for the benefit and wellbeing of the project as a whole.
Compromising style

The compromising style of conflict resolution occurs when both parties are willing to adjust their positions and reach a mutually agreed-upon solution. This is an effective conflict resolution strategy if there are several parties involved in a disagreement and a solution needs to be found in order to proceed with the work at hand.