What Is Sheathing? How to Use Sheathing in Construction
Nov 15, 2021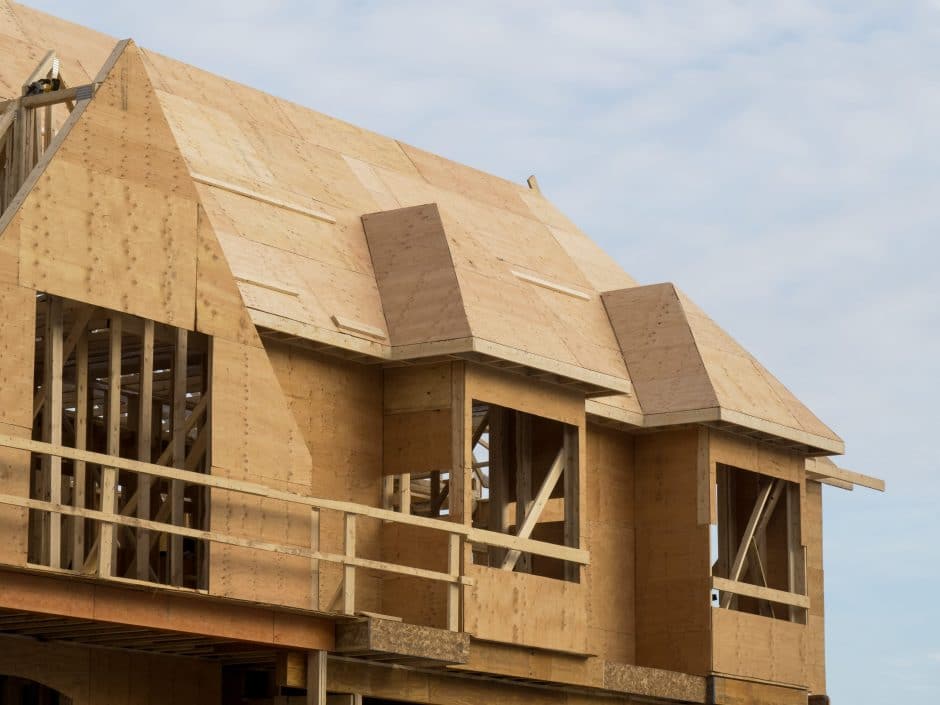 If you've worked on a residential or commercial building under construction, you've likely noticed the sheathing, which is the outer layer or casing (often made from wood) that construction crews place on the building. Sheathing protects the floor, ceiling, roof, and wall framing and covers the entire building's framework, giving it a solid shape. This structural layer is applied before aesthetic features like roof shingles or brick veneer are installed.
What does sheathing do?
Sheathing serves several purposes: It protects against the elements, provides a foundation for materials like roofing, siding, and flooring, and fortifies the structure against internal and external forces. There are several different types of sheathing: exterior wall, floor, and roof.
Exterior wall sheathing
Exterior wall sheathing is the most common type of sheathing and has structural or nonstructural functions.
Structural sheathing strengthens the building, providing support. It adds shear strength to the framework, meaning it helps resist frictional forces and helps prevent swaying or bending, which can occur during extreme weather or when the house's foundation settles.
Nonstructural sheathing provides insulation. As an added layer to the framing, it helps keep heat in and wind and water out.
Floor sheathing
Floor sheathing is typically the first sheathing installed during construction since it provides a platform for workers. It also offers substantial structural support and transfers live loads from floors and joist beams above to the ground below.
Roof sheathing
Roof sheathing provides lateral support to the roof frame. It transfers forces down the rafters and trusses and helps distribute weight evenly across the entire roof to prevent it from sagging or bowing. Roof sheathing also acts as a foundation for shingles and helps to stop leaks.
Types of sheathing materials
Sheathing is made from several different materials including wood, fiberboard, cement, gypsum, and glass mat.
Wood
Wood sheathing is used for exterior walls, floors, and roofs. Wood is the most common material for sheathing and comes in three different formulations: plywood, oriented strand board (OSB), and waferboard. Here are some other characteristics of the different types of wood sheathing: