Types of Fasteners: Nails, Screws, Bolts, Anchors, Rivets
Nov 09, 2020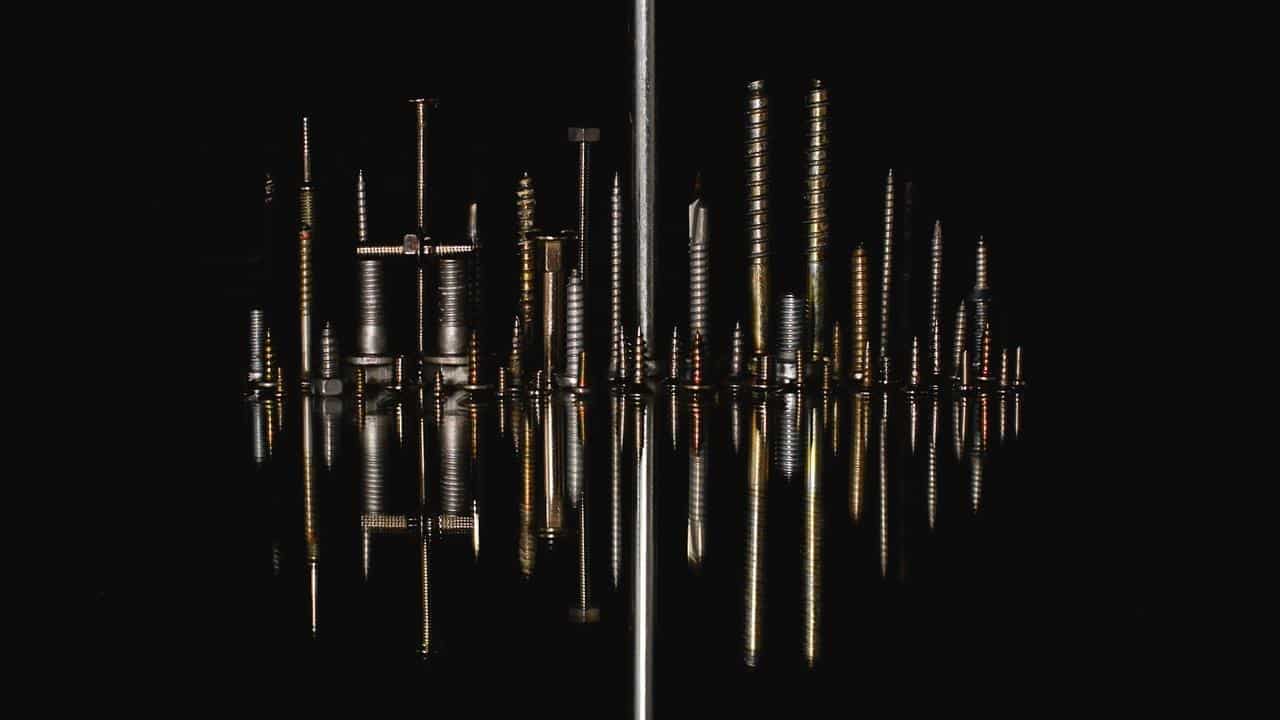 Fasteners may be small, but they literally keep buildings standing as they hold its different elements together. While some of the world's oldest surviving structures—like the Pyramids in Egypt—rely only on gravity to keep their walls together, most buildings depend upon fasteners. Professional builder and craftsman Jordan Smith explains:
"From the very beginning, we've had two main joining techniques. One is mechanical fastening, that is stuff like nails, lashes, anything that mechanically binds the material together. And we have adhesives—that is a chemical connection."
Until the 19th century, every individual nail or other fastener was forged by hand, making them an expensive commodity. Pioneers would often burn down their old houses and then sort through the ashes in search of nails that could be reused. Today, mass production has not only brought the cost of metal fasteners down, but also created a greater variety of sizes and shapes that are widely available.
Types of Fasteners
While every metal fastener serves the same purpose—to join two pieces of material—different fasteners are suited to different tasks. Here are the five most common types of fasteners that every contractor should know.
Why don't structures fall down or come apart? Learn all about the stuff that holds building materials together in the MT Copeland online Fasteners and Adhesives course. Taught by professional builder Jordan Smith, the course covers topics ranging from nails and screws to glues and epoxies.
Nails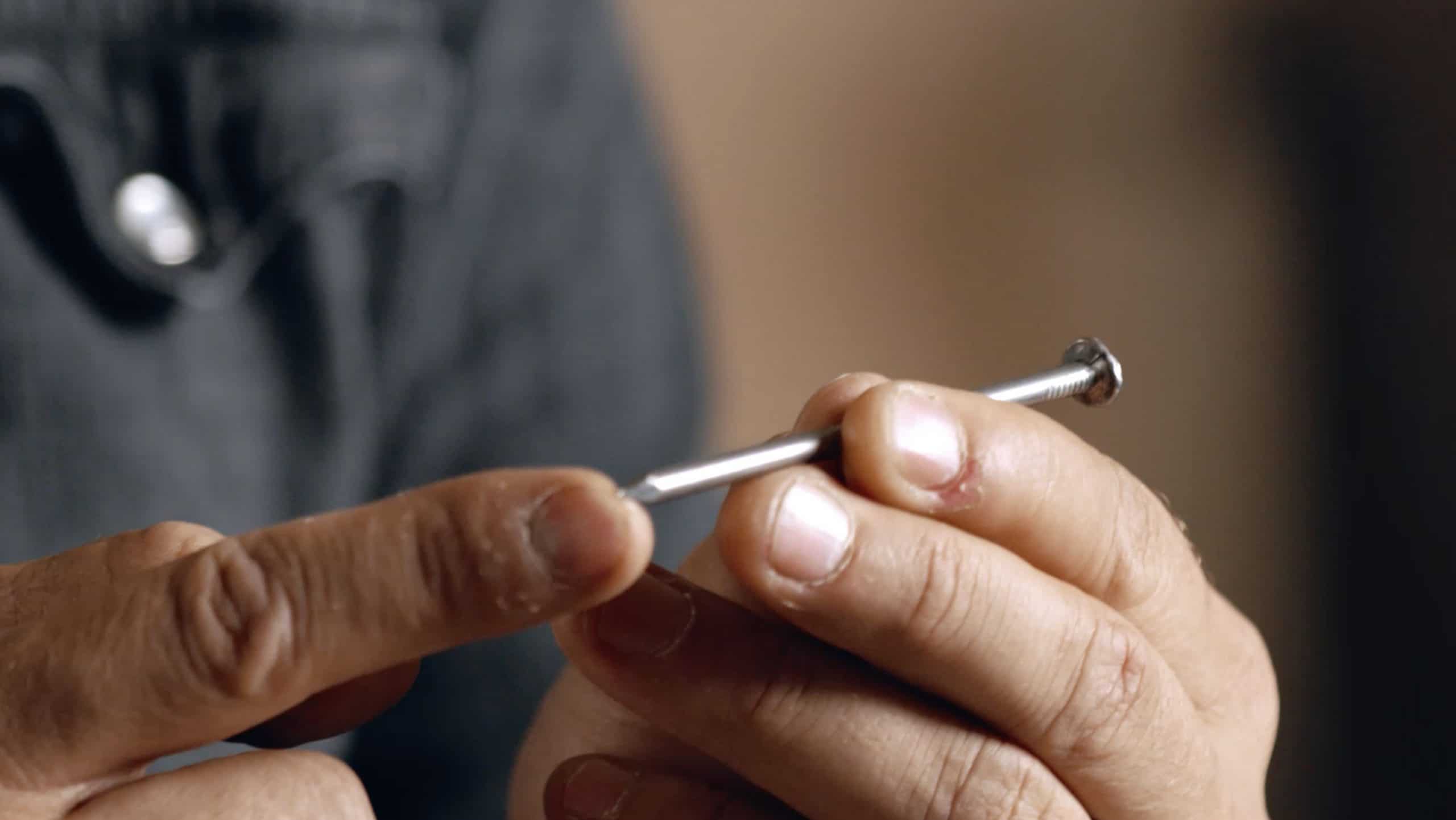 The most familiar fastener, the nail, has been used for millennia—they have been found at ancient Egyptian sites dating from as far back as 3,400 BCE. The basic design of a nail hasn't changed much over all that time, with a smooth shank and a larger head, though nails today are typically made with steel (often stainless steel).
Nails have their own classification system, ranging from 2D to 60D. The "d" stands for denarius, a Roman penny—a reference to how much they once cost. On most construction sites, however, you are as likely to hear them referred to simply by their length. A 16d or 16-penny nail, for example, is 3.5 inches long.
In addition to the common nail, there are other types of nails designed for specific purposes. Some have thinner shafts, others have less visible heads.
Screws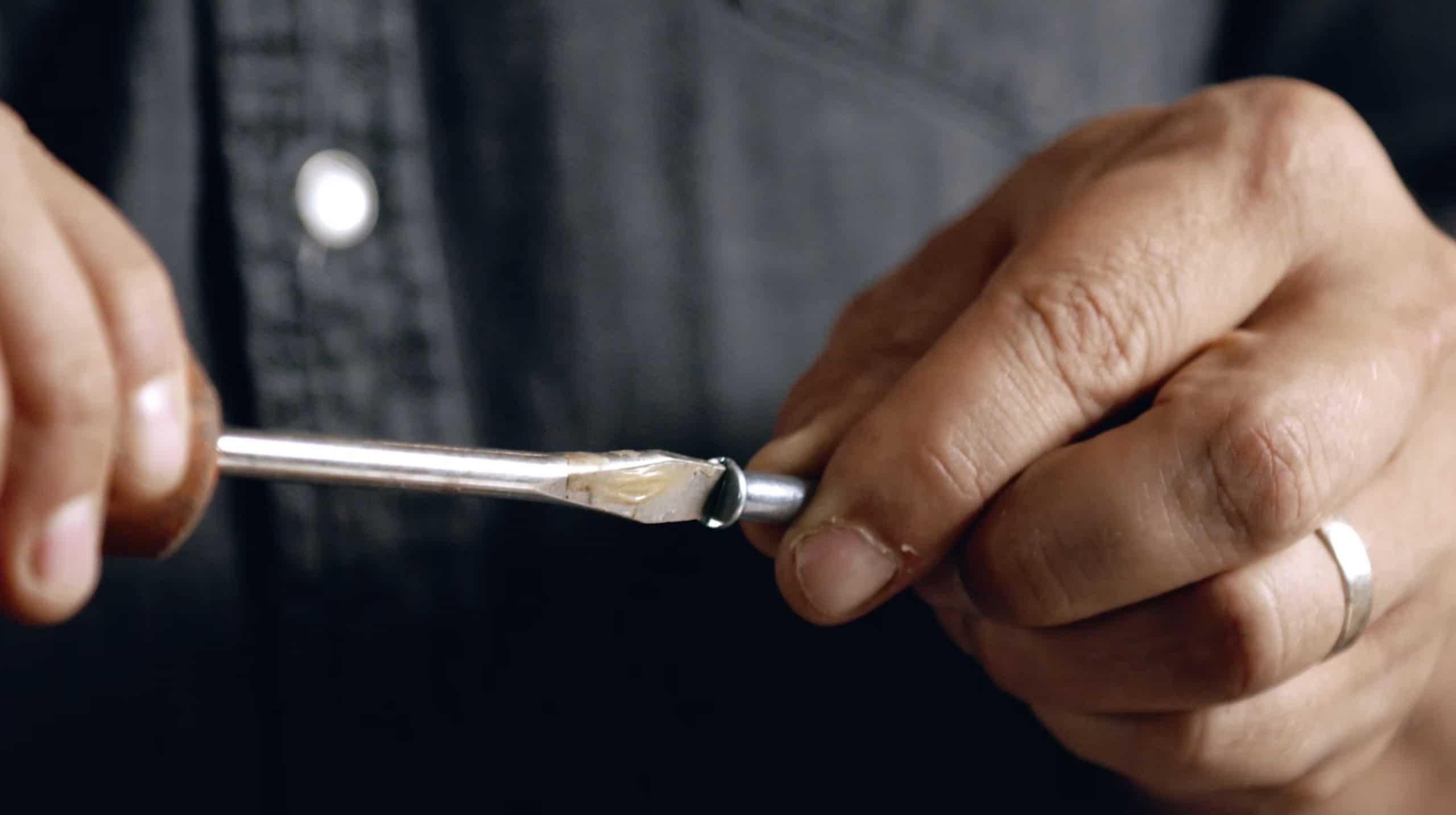 The screw's history is not quite as long as that of the nail, but it still dates back to the ancient Greeks and Romans, who used threaded screw-like pieces in olive and grape presses. Those threads along the shanks are what separate screws from nails.
In many cases, nails and screws can be used interchangeably. The decision whether to use a nail or a screw depends in part, however, on the stresses that the elements will be exposed to. Nails have greater shear strength and threaded fasteners have greater tensile strength.
While nails are cheaper, easier, and faster to use on large projects like the framing of a house; screws are often the better option for projects where the heads won't be visible.