What Are the Different Types of Walls?
Oct 25, 2021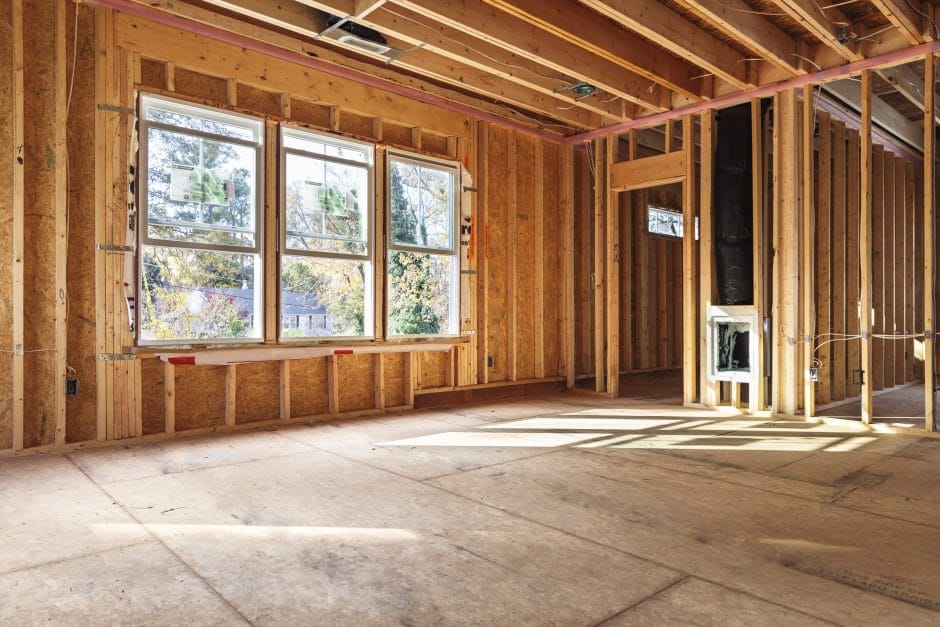 Walls play a variety of structural and decorative functions, from supporting a roof to obscuring plumbing. That's why knowing how to identify different wall types is key to building and remodeling projects.
Load-bearing walls
The most important aspect of walls is whether they're load bearing—meaning they support weight. Load-bearing walls literally hold up a home and direct loads to the foundation.
Load-bearing interior walls
Load-bearing walls support the weight of the floor above, creating a platform for higher floors. They also hold up the floors, ceilings, and roof of a house—not to mention everything inside.
Contemporary residential construction nearly always uses platform framing, meaning the walls of a house are framed using studs. Framers use dimensional lumber to create vertical supports 16 or 24 inches apart, which are sandwiched with drywall. Inside that space, you'll find insulation, plumbing, and wiring. Old homes (and some newer ones) have plaster-finished walls.
A load-bearing interior wall can't be removed when remodeling, unless an alternative structural support, such as a large beam supported by posts, is put in its place. Removing load-bearing walls may require a permit and a structural engineer's approval, so check local building codes before you proceed.
Load-bearing exterior walls
Exterior walls direct pressure from the roof and structure to a home's foundation and prevent the house from bowing outward. They're also load-bearing and framed like interior walls—usually with studs of dimensional lumber covered on both sides.
The interior-facing side will typically be covered with drywall (or Sheetrock, a brand of drywall) and reinforced with sheathing (typically gypsum, reinforced cement board, or plywood). The exterior-facing side is wrapped in a weather-restrictive barrier, such as Tyvek paper, with siding attached to the top.
Brick is rarely used to construct load-bearing walls in residential construction. Brick exteriors of contemporary homes are a veneer of bricks in a single layer, like siding. These are called veneered walls, as they refer to the veneer of bricks that don't play a structural role.
Concrete masonry units (CMUs) are often used to build exterior walls in commercial construction. They're also used in residential construction for retaining walls (vertical structures that hold up soil or rocks at grades), load-bearing walls in basements, and foundations. These load-bearing walls are resistant to damage from termites and provide insulation.