What Is a Face Frame Cabinet?
Dec 06, 2021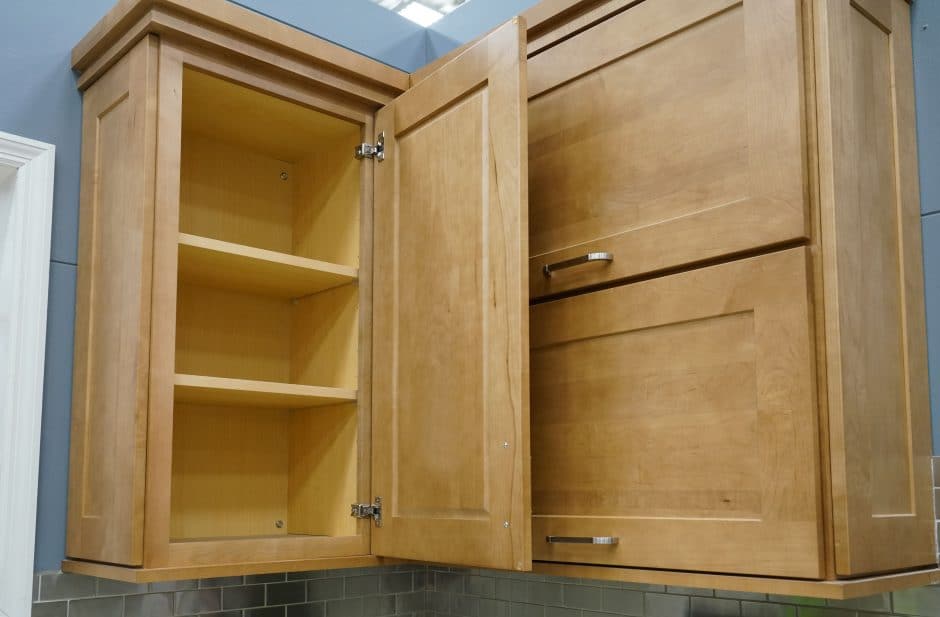 Cabinets come in a variety of styles and sizes, all with options for hardware and modification. One of the first and most basic decisions to make when choosing cabinets is whether you want a face frame (also called framed) or frameless cabinets. While there are some structural differences between face frame cabinetry and frameless cabinetry, the choice mostly comes down to aesthetics.
What is a face frame cabinet?
Face frame, or "American style" cabinets, are a type of cabinet construction with a layer of trim around the edges of the face of the cabinet. Face frames are designed so that when the cabinet door is opened, the frame overlay conceals the inner corners of the cabinet box, creating a formal look. Sometimes a center stile––a vertical divide running the length of the cabinet box––prevents a gap from appearing when both doors are closed.
Advantages of face frame cabinets
Provides structural support. The solid wood face frame keeps the cabinet box from warping over time.
Offers options. Framed cabinetry comes in many varieties and works with any type of door style including inset, overlay, or partial overlay.
Looks sharp. Because they conceal hinges inside the cabinet box, framed cabinets have a polished look. They are generally considered more formal than frameless cabinets, but work in most settings.
Disadvantages of face frame cabinets
Reduces cabinet space. The frame overlays the cabinet box, leaving less room for storage. Drawer sizes also tend to be smaller with face frames since the frame takes more space along the sides of the cabinet. If storage is a must, face frames might not be the best option.
Obstructs storage. Face frames aren't ideal for heavier items since the frame prevents you from sliding them in or out. Frameless cabinets offer full access to the cabinet box's interior.
4 tips for assembling and installing face frames
Use pocket hole joinery. Using pocket hole joinery firmly secures both pieces of cabinetry without putting too much pressure on the wood. 
Use PVA glue to attach the face frames to the cabinet box. PVA glue is a strong, durable wood glue that eradicates any need to patch up screw holes on the exterior.
Keep at least five to 10 wood clamps on hand per cabinet box. Not only do wood clamps help secure face frames to cabinet boxes while the glue dries, but they serve as a second set of hands along the perimeter of the cabinet box, smoothing gaps along the frame while everything is installed.
Use a belt sander to sand the face frame after attaching it to the cabinet box. This way you'll be sure the face frame is completely level with the box and smooth out any marks from installation. If you sand the face frame before it's attached, the frame might get blemished, and it will be hard to smooth later. 
MT Copeland offers video-based online classes that give you a foundation in construction fundamentals with real-world applications, like introduction to cabinetry. Classes include professionally produced videos taught by practicing craftspeople, and supplementary downloads like quizzes, blueprints, and other materials to help you master the skills.