What Is a Freestanding Deck?
Nov 17, 2021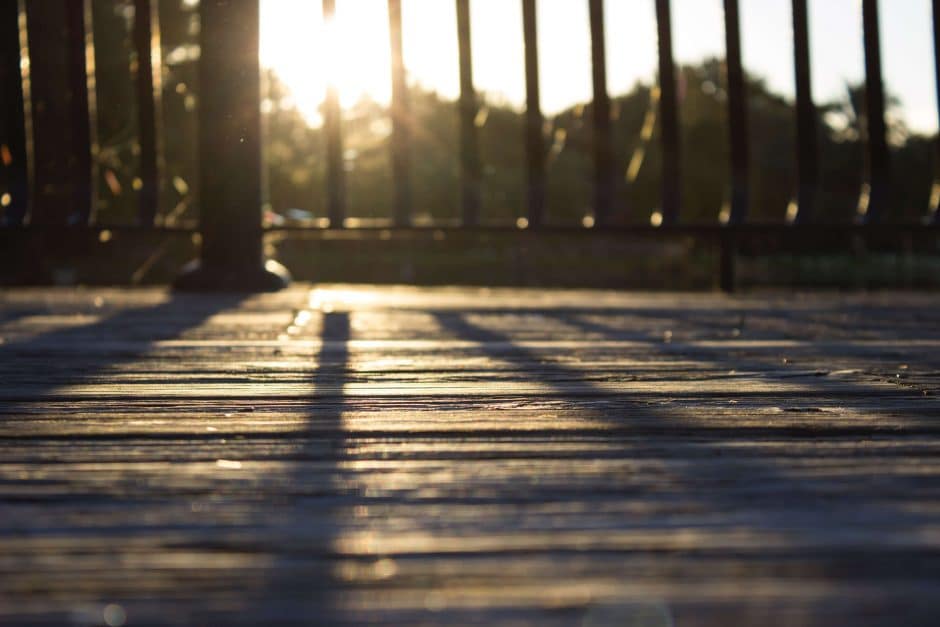 Helping clients choose the best type of deck for their project is an important part of the job for anyone in the building trades. While a ledger-framed deck attached to the exterior house wall is common, it comes with many limitations. On the other hand, a freestanding deck is an attractive option, whether the deck is being built next to the house or in a separate location. 
What is a freestanding deck?
Rather than being attached to the house on one side of the deck, a freestanding deck stands alone without receiving support from other structures. A freestanding deck can still be built directly against the house to ultimately look and function like a ledger-framed deck, but a client could also request one elsewhere on their property. For example, they are a common choice for above ground pool decks and for ground-level decks for entertaining in an outdoor space.
Instead of using the house as support like a ledger-framed deck, a freestanding deck is built to be self-supporting. This type of deck may also require diagonal bracing to prevent swaying. There are pros and cons to consider when installing the decking with the freestanding method.
Advantages of freestanding decks
Not impacted by siding materials. Many contractors opt for a freestanding deck when there is brick or stone veneer siding on the house. You can't connect a deck ledger board directly to these types of siding.
Eliminates issues with flashing. One of the greatest factors leading to deck collapses of ledger-mounted decks is a rotted house rim joist. Improperly installed and damaged ledger flashing allows water to leak into the house framing. Free-standing decks don't rely on a ledger to support the house end of the deck so no flashing is required. A free-standing deck is spaced off the wall of the house so water can drain on the surface of the cladding without the risk of leaks.
"With a freestanding deck, if you only go down 12 inches where the frost line is 40 inches, the deck will move up and down with frost changes throughout the year. It's not going to be a safety problem."

– Mike Guertin
Drawbacks of freestanding decks
Subject to lifting and resettling. A freestanding deck could still be subject to lifting and resettling. Over the years, this could potentially make the deck boards uneven.
May require deeper footings. While model building codes allow for shallow footings, you still need to check local building codes for different requirements. Check with the local building department for footing requirements.
Building permit requirements for freestanding decks
Permit requirements for building decks, including freestanding, depend on the jurisdiction. The model building code doesn't need a permit if the deck meets the following requirements: