What Is a Truss?
Dec 22, 2021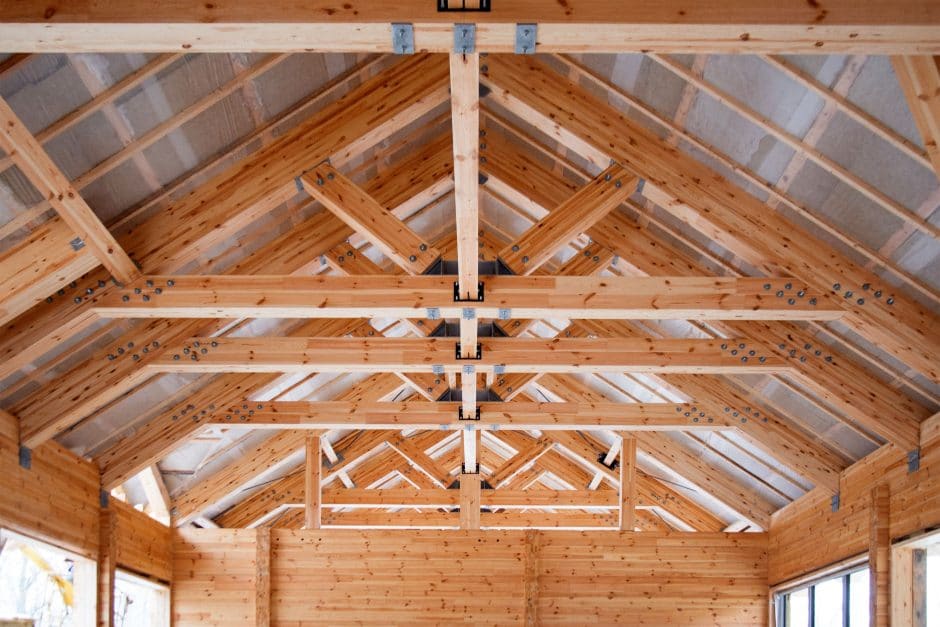 One option for roof framing is to use a truss system. There are a number of benefits that come with using trusses over rafters, including creating maximum strength for bearing external loads and lowering overall project costs. Find out how trusses work structurally, plus specific designs that may be used in building construction.
What is a truss?
A truss is a web-like roof design of wood or steel that uses tension and compression to create strong, light components that can span a long distance. The sides are in compression and the bottom is in tension to resist being pulled apart. Engineers design trusses to withstand the three types of loads associated with a building:
Live loads. Transient forces within the building include people, furniture, appliances, and cars.
Dead loads. Permanent loads like beams, walls, and flooring comprise the structure of a building.
Environmental loads. Forces like wind, rain, or snow act laterally against the building.
As an alternative to rafters, roof trusses are designed to hold more weight. Trusses are typically built in a factory rather than at the job site, which makes them less expensive—in fact, they can cut roof framing costs by as much as 50%.
What is compression force?
Compression force is a key concept to understand when working on any construction project, no matter its size. Compression is the force that pushes elements together, while tension pulls them apart. The design of trusses and other parts of house framing distribute the loads toward the ground.
Elements of a truss
A roof truss is formed using three components: top chords, a bottom chord, and bracing. There are a number of different designs that can be used for a truss. In most cases, there are two top chords and one bottom chord, which join together in a triangular shape. Posts used as bracing are interspersed in various patterns to distribute the load across the top and bottom chords.
When building a structure, the contractor is usually not responsible for building the roof trusses. Instead, they'll be pre-fabricated off-site at a factory, then delivered to the job site. To help you through the installation process, there should be instructions and diagrams for how each piece fits into the overall design. Typically, the two main trusses are installed at either end of the roof, then a ridge beam is installed above to connect them. Any additional trusses are attached next.