What Is Cyanoacrylate (Super Glue) and How Does It Work?
Dec 28, 2020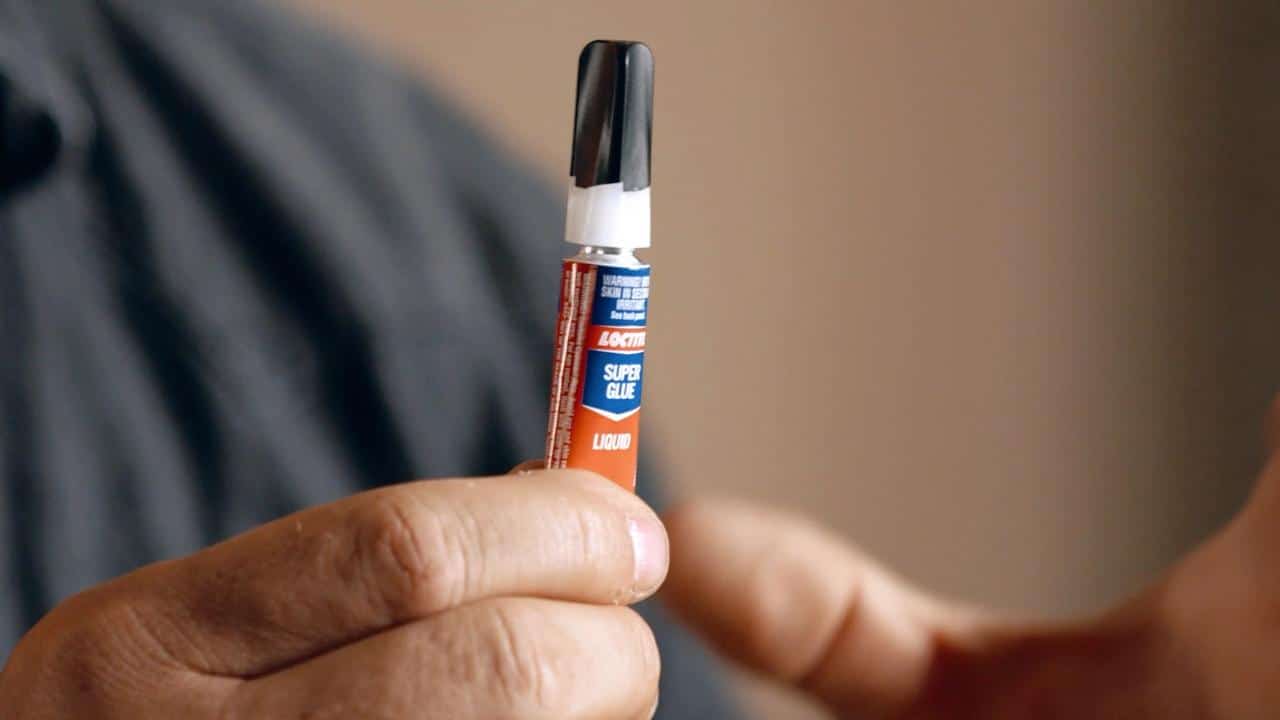 Cyanoacrylate is a group of adhesives that form long and strong polymeric chains in the presence of water. If that term isn't familiar, you may recognize the brand names of the most popular types of cyanoacrylate adhesives—Super Glue and Krazy Glue.
This type of glue is, in fact, super, crazy strong, with tensile strengths reaching up to 4,000 psi (depending on the material it is bonding) and without any of the mess of a two-part epoxy system.
Given its strength and the relative ease of use, you might wonder why its use is limited to small repairs. Cyanoacrylate has proven revolutionary in the areas of industrial, medical, and technological production and yet it doesn't play a large part in erecting buildings, because it's not a great structural adhesive.
How Does Cyanoacrylate Work?
Cyanoacrylate's acryl groups form polymers in the presence of moisture. "Because moisture is so abundant in our atmosphere," professional builder Jordan Smith explains, "when you open Super Glue, it doesn't take long for moisture to get in there and cure the whole tube." In other cases, however, you may need to add some moisture. When using cyanoacrylate to join non-porous materials like glass or steel, you may want to lightly mist them before applying the glue.
When to Use Cyanoacrylate
The main factor in favor of cyanoacrylate is its ease of use compared to some other adhesive options. However, there are several downsides to consider: a fast set time, which leaves you with little to no time to position and clamp work; and low ductility—brittle bonds that poorly resist impact loading.
Here are the major advantages and disadvantages to consider regarding cyanoacrylate:
Advantages
Ease of use. Unlike two-part epoxies, there is no complicated mixing required. Just squirt a small amount of the glue onto the surface you want to bond with another.
Strength. Its tensile strength is comparable to that of epoxies and polyurethane products.
Versatility. Super glues are compatible with most materials, both porous and non-porous.
Short work time. In general, no clamping is required with Super Glue. Just hold the two objects you are joining in place for a few minutes and they will be set (though it is best to leave them for 24 hours to cure fully). This can also be a disadvantage in construction—see below.
Why don't structures fall down or come apart? Learn all about the stuff that holds building materials together in the MT Copeland online Fasteners and Adhesives course. Taught by professional builder Jordan Smith, the course covers topics ranging from nails and screws to glues and epoxies.