What Is Epoxy and How Is It Used in Construction?
Nov 09, 2020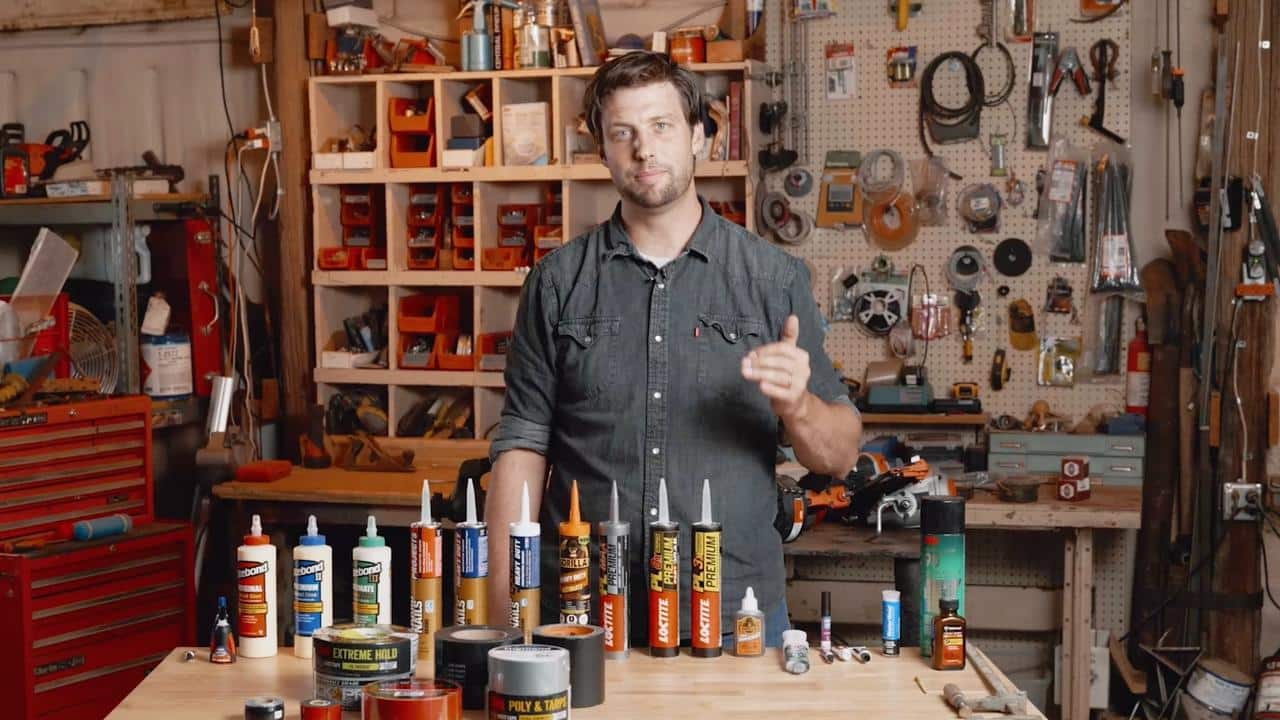 Versatile, long-lasting, and with a remarkable degree of heat resistance, epoxy adhesives can be used in almost any situation where you need to glue two materials together—think: binding sub floors, gluing a detail to a larger structure, or reinforcing a fastener. They can be used with a wide range of materials: wood, metal, plastic, masonry, and more. Read on to learn what epoxies are and why they play an essential role in construction.
What Is Epoxy?
Epoxy is a type of polymer, a group of chemical compounds that consist of large molecules with repeating subunits. The molecular structure of polymers give them their toughness and elasticity, making polymers (both natural and manmade ones) ubiquitous in daily life. Wool, rubber, Styrofoam, and epoxy are just a few of the polymers that you likely already know.  
Epoxy resins include epoxides—highly reactive groups of molecules—that harden (or cure) through chemical reactions, which are caused either by combining it with other substances or heating it to a high temperature. This is the process through which an epoxy becomes "cross linked," as polymer strands form into a hardened structure.
Two Types of Epoxy Adhesives
There are two main types of epoxy adhesives, one-part (or heat-cured) and two-part epoxies. One-part epoxies cure faster, though they are often not as strong as two-part epoxies.
1. Heat-Cured Epoxies
Heat-cured epoxies have many industrial applications, but are not often used in construction, due to the high-heat requirement for them to cure—even those that react at the lowest level of heat will need to be exposed to temperatures of at least 200 degrees Fahrenheit.
With its remarkable resilience, epoxy resin is used in products ranging from electronic components and medical devices to infrared telescopes and missile warning systems.
2. Two-Part Epoxies
With two-part epoxies, the two components needed to create the chemical reaction are packaged separately. When the resin (often called the "steel") is mixed with the hardener, the result will, over the course of up to 24 hours, transform from a thick liquid to a putty and eventually a fully cured and hardened material. (To remove epoxy after it has set, you'll need to scrape it off, first softening it with alcohol or paint thinner if necessary.)
Like their heat-cured counterparts, two-part epoxies have many industrial uses, in automotive, aeronautical, and other manufacturing areas, and they are also especially common in boat building. They are also used in construction projects, with applications including attaching countertops to substrates, fastening concrete elements to others either also of concrete or of stone or metal, and securing decorative moldings in place.
"J-B Weld definitely dominates the market in two-party epoxies in big-box stores," professional builder Jordan Smith notes. J-B Weld and competitors sell two-part epoxy systems in many different systems from simple tubes that require manually mixing the components to cartridges for specialized guns.
Why don't structures fall down or come apart? Learn all about the stuff that holds building materials together in the MT Copeland online Fasteners and Adhesives course. Taught by professional builder Jordan Smith, the course covers topics ranging from nails and screws to glues and epoxies.
How to Choose An Epoxy Adhesive
Measuring Strength
Epoxy packaging typically describes its content's compressive, flexural, and tensile strengths in terms of the pounds per square inch (psi) it can withstand. Increased strength in one area often comes at the expense of another measure.
Consider your priorities when selecting an epoxy:
If you're most concerned with direct compressive resistance—that is, how much pressure the epoxy could resist when being compressed from both ends—pay attention to compressive strength. (The test for this consists of squeezing the epoxy from both top and bottom and seeing how many pounds of pressure per square inch it can bear before failing.)
If you're most concerned that the bonded materials be able to bend without breaking, pay more attention to flexural strength.
If you're most concerned that the bonded materials cannot be pulled apart, focus on tensile strength.
Curing Times
The periods of time required for curing vary among two-part epoxies. Also known as its "pot life" or "work time," this is how long it takes for the adhesive to harden. For small projects, a short pot life is normally fine. For ones that require more precision and when you may need to make adjustments, you'll want a longer work time which also gives you more time to clean up any mistakes. Stronger epoxies typically take longer to cure.
Viscosity
The viscosity of a material is, in Jordan Smith's words, a measure of how "flowy" it is. Water has high viscosity; molasses has low viscosity. If you are concerned that the adhesive may drip while it is setting, you'll want one with a high viscosity—that is, not too flowy.