5 Types of Kitchen Cabinets Styles To Know
Jan 11, 2022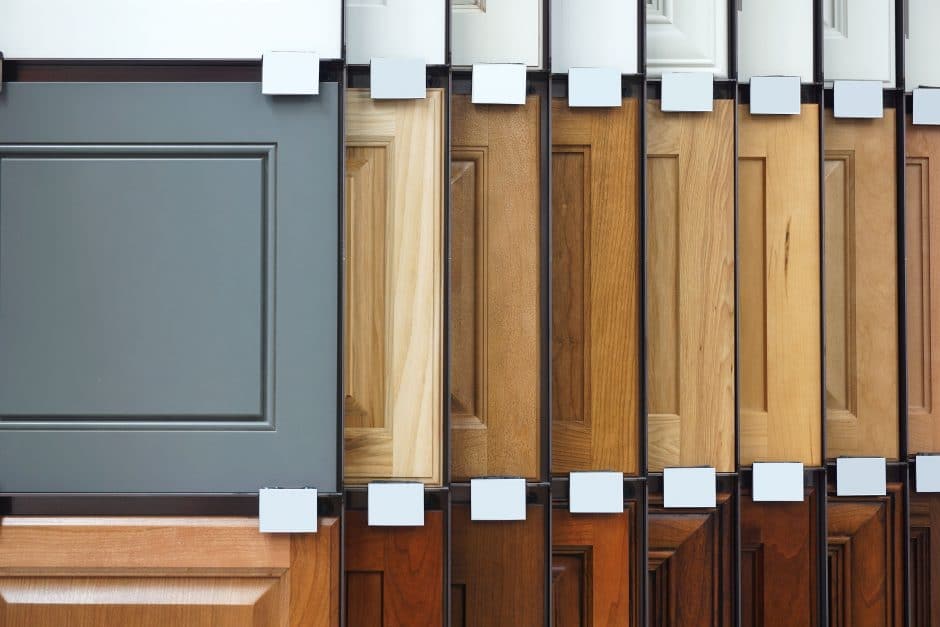 Kitchen cabinets can play a huge role in a client's home renovation project as they likely take up a large chunk of the budget. In fact, depending on the type of kitchen cabinets being installed, costs can run anywhere from $100 to $1,200 per linear foot. It's important for contractors to have a strong knowledge of different kitchen cabinet styles, as well as all the variations that come in terms of quality and shape.
There are a lot of variables that impact the type of kitchen cabinets used in a client's project. It's important to understand both their style and their budget to help them through the decision-making process.
4 Categories of cabinets
The shape and size of a kitchen will dictate what categories of cabinets are needed to complete the space.
Wall cabinets
Wall cabinets are the upper cabinets mounted to the wall. They may either be flush to the ceiling or float above the countertops. Drawers are never included in wall cabinets, but the insides can be customized with shelves at different levels to accommodate the client's needs. The primary components required for installation include a hanging rail, the box frame, and the cabinet doors.
Base cabinets
Base cabinets are the lower cabinets that rest on the floor. They provide foundational support for the countertops, cooktop, and kitchen sink. In addition to providing a larger amount of space to store pots, pans, and small appliances, base cabinets can also have drawers above the cabinet doors. The design of the drawer fronts typically match that of the doors.
Tall or pantry cabinets
Tall or pantry cabinets are much larger than wall and base cabinets, ranging between 84 and 96 inches in height. There are a variety of cabinet styles to choose from in this category, such as pull-out pantries with lots of space for spices and baking goods or cabinets to hold a microwave and wall oven combination.
Specialty cabinets
Rectangular cabinets won't outfit an entire kitchen, and you might need to include some specialty cabinets to complete the project. Corner cabinets, for instance, are designed to provide a seamless transition where the walls meet. They are the same height and depth as the base cabinets. The inside can be designed in a number of ways, such as a lazy Susan for maximized storage. Other specialized requests you may receive include bottle racks or hutches for plates.
3 Grades of kitchen cabinets
Not all kitchen cabinets are created equally. There are three grades to choose from, which impact both quality and price.