What Is Ground Contact Lumber?
Sep 29, 2021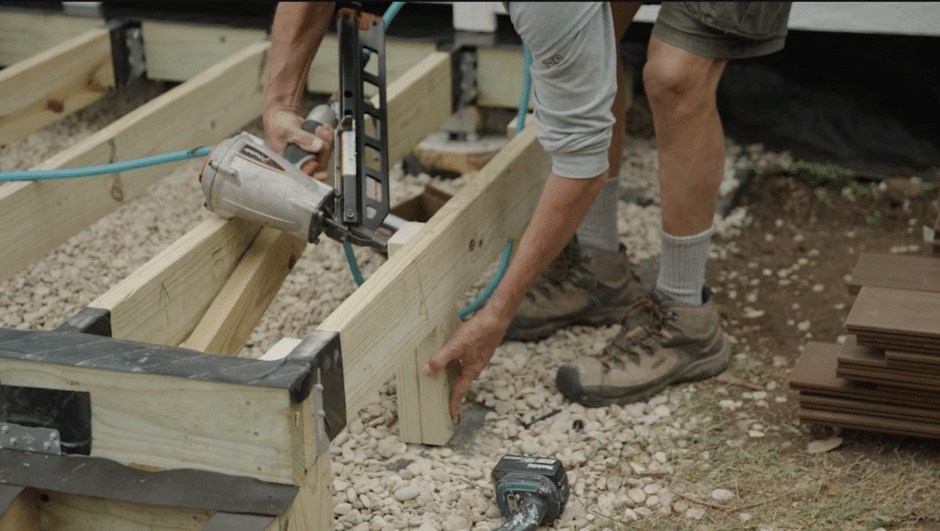 Pressure-treated wood is dimensional softwood lumber treated with chemicals to make it resistant to decay and insect damage. Several species of softwood are treated for exterior use.
Pressure-treated Southern Yellow Pine species are usually found East of the Rockies, and HemFir and Douglas Fir (DFir) species are found to the West. Specifications for each type of lumber treatment are established by the American Wood Protection Association, a trade group that sets standards for treated lumber.
The AWPA groups types of treated wood into Use Categories. These designations are numbered 1 to 5, with up to three subcategories based on the severity of the decay potential. At one end of the classification system is UC1, intended for dry indoor applications, such as furniture and interior millwork.
On the other end is UC5, intended for marine use. Pressure-treated wood in these applications needs to be resistant to continuous immersion in salt water (so your dock doesn't rot away or get attacked by marine borers).
One treatment category below UC5 is UC4, Ground Contact lumber. This category is the most commonly used for outdoor projects like decks.

What qualifies as ground contact lumber?

Ground-contact lumber is pressure treated with chemicals to withstand the effects of being close to the ground, in contact with the ground and/or exposed to continuous moisture. To meet the AWPA's UC4 standard, ground-contact lumber must be treated with approved chemicals and retention levels.
There are over a dozen different chemical treatments and types that can meet the standards. The specific chemical used in the pressure-treated lumber you find at your local building materials dealer will depend on the processing facility where the lumber is sourced.
Ground Contact lumber is designed for outdoor projects, in which the wood is "exposed to all weather cycles" or has "high potential for decay," including being splashed with salt water. Within the UC4 grouping, there are subcategories A-C, which specify use conditions in detail.
In the past five to 10 years, there was a shift in the AWPA recommendations for the Use Category of treated lumber used for building decks. The standards remained the same, but the usage recommendations changed.
Until this change in recommendations, the treatment category lower than UC4-UC3 Above Ground pressure-treated wood was considered adequate for deck building where the wood had no contact with the ground and didn't stay wet.
The APWA now recommends using UC4 Ground Contact lumber in situations where the wood is not in contact with the ground but hard to maintain, repair or replace, or structurally vital.
The recommendations list several key structural parts of a deck: