What Are European Hinges in Cabinetry?
Jan 11, 2022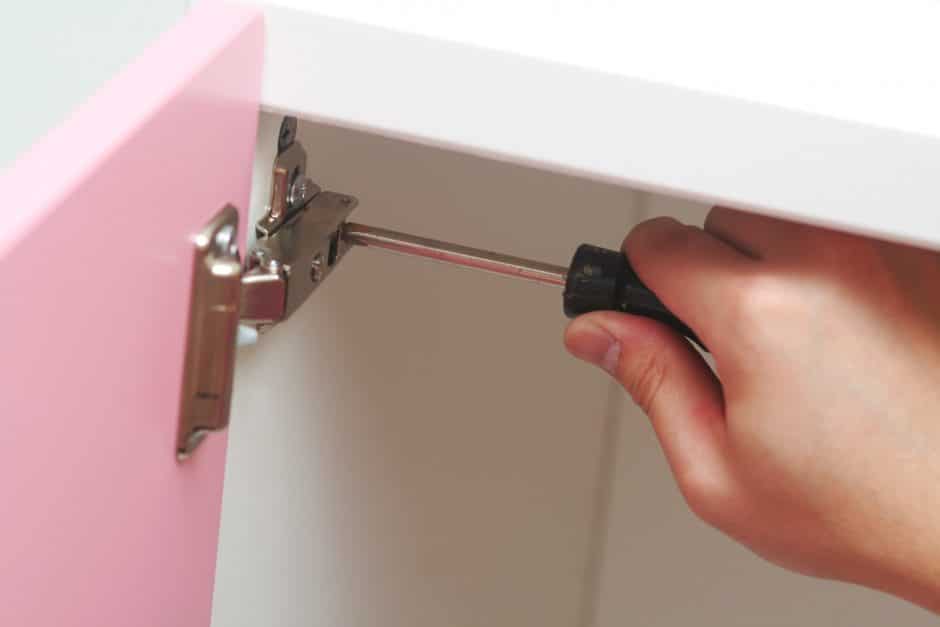 As your walk clients through a kitchen or bathroom renovation, it's worth discussing what types of hinges they want on their cabinets. European hinges are a popular option that provide homeowners with a clean look. They also add some benefits for contractors during the installation process—assuming you have the right tools on hand for the job. Explore how European hinges work and what to consider before installing them. 
What are European hinges?
European hinges are a type of concealed hinge that give cabinets a more simplified, streamlined look. European hinges use a three-way adjustment system, so once everything is in place, it's easy to make the door fit. That means the screws can be adjusted to move up and down, in and out, and left to right. Many European hinges also allow for soft closing, so the doors don't slam shut—a major selling point for homeowners.
Each unit includes a hinge and mounting plate. You need to bore a cup hole in the back of the door at the right spot to install the hinge system. The process is made much easier by using a hinge boring system with pre-made templates.
Advantages of using European hinges
Both contractors and homeowners can enjoy multiple benefits with this type of door hinge.
Concealed Cabinet hinges
All of the parts of the hinge system are completely concealed behind the cabinet door. Not only does that make a cleaner aesthetic, it also helps with not having to match every finish in the room. The homeowner can easily change knobs and drawer pulls later on without having to replace the hinges as well. It's a great service to promote anytime you're working on a kitchen or bathroom renovation project.
Door snaps on and off
One of the simpler parts of the installation process is how the door attaches to the cabinet frame. The hinge attaches to the inside of the cabinet door, then it simply snaps into the mounting plate that has been attached to the frame interior. There's no awkwardness of trying to balance the door upright while screwing in the other side of a traditional hinge. The two components of a European hinge are separate, so you can comfortably install them, then pop the door in place and adjust it to fit.
Multiple adjustment options
Not everything about installing European cabinets is easy, but the adjustment process definitely is a perk for contractors. Once you attach the hinge system with screws, you can use that three-way adjustment to get the door to fit properly. Properly hanging a cabinet door often requires a lot of back and forth adjustments and drilling can take a lot of time and patience. Opting for European hinges lets you drill once and adjust little by little for a smooth experience.
Disadvantages of using European hinges
There are a few drawbacks that you need to be prepared for when installing European hinges.